Military Life
Military Life
Military Life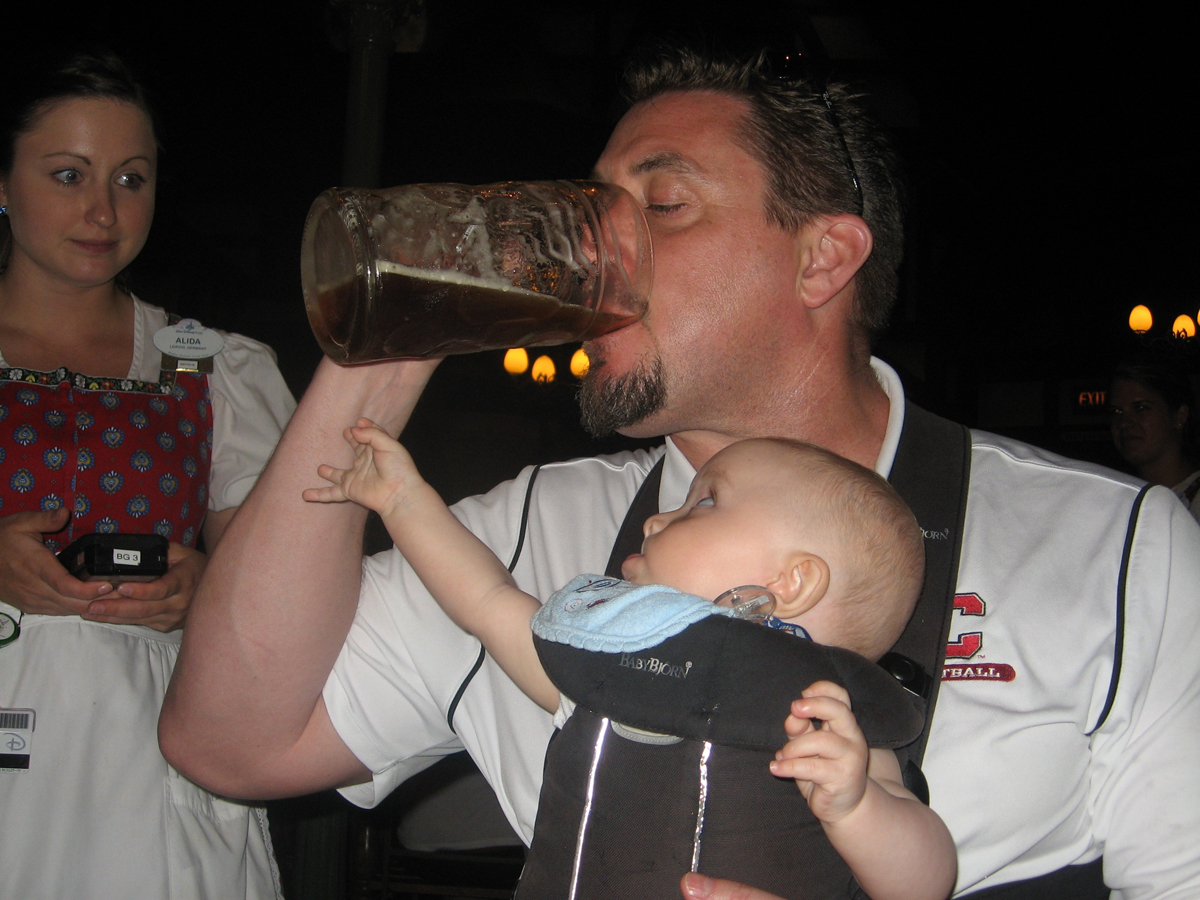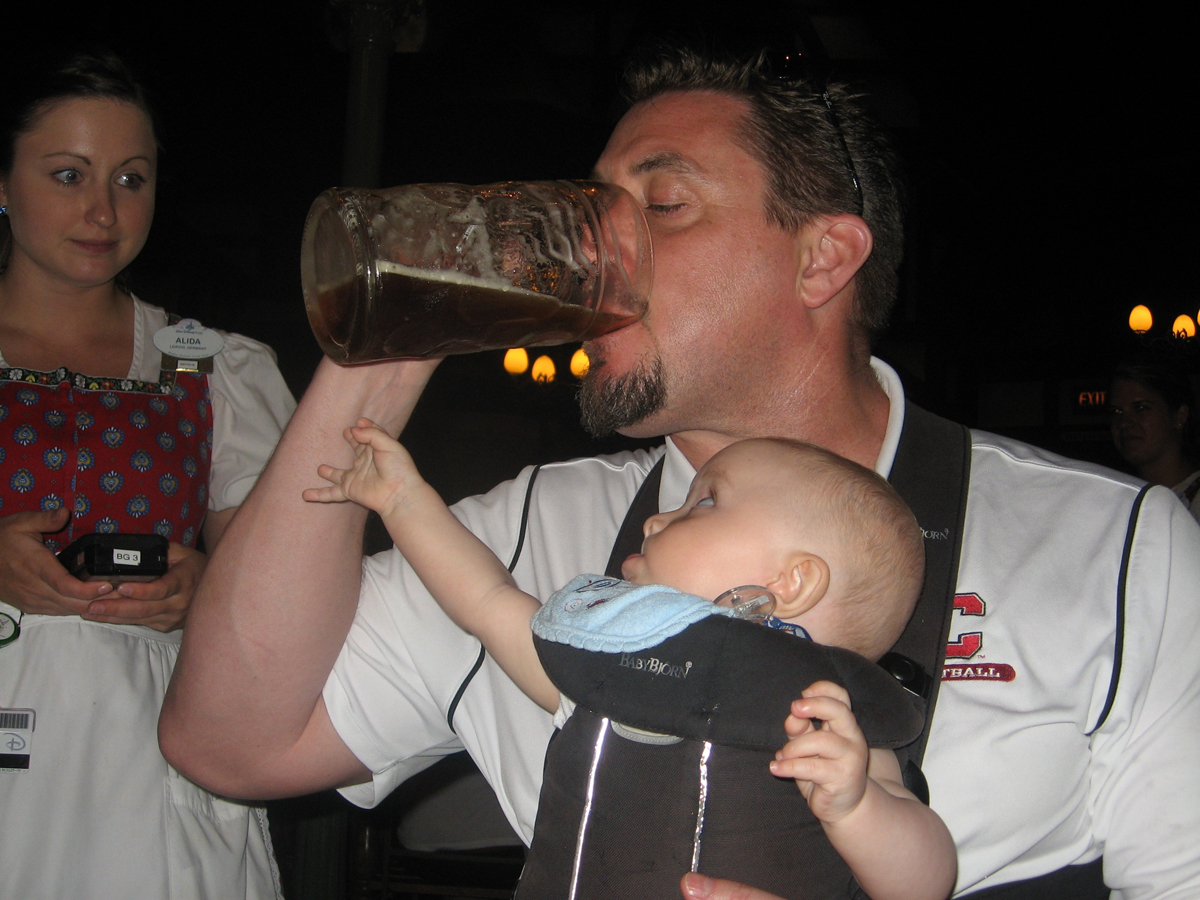 The author, Chris Field, demonstrating some "top-shelf" parenting while at Epcot's Biergarten.
There seems to be a common thread running through military sociability: booze. It's the thread that allows you to tie one on just about anytime. It's everywhere. At the Exchange, at the local Class Six…hell, you might even score some free booze from those distributors hosting tasting events throughout the year. Play your cards right, and you could be half in the bag before the sun even goes down.
When I first drive through the gates, there's always the sign telling me how many days it's been since the last alcohol related incident on post. And when that sign 'resets' back to 1, I'm always tempted to check it out: "Uh oh, what did (one of a handful of likely suspects) do now?" Thankfully, I've never triggered it myself. Yet.