This Is A Journey
This is a journey. (Yeah, I want you to get tired of me writing and saying this.) So, learn to navigate and don't be afraid to ask for directions.
Be Flexible
Be flexible. This journey, as a civilian male military spouse, is like Yoga: flexibility and a willingness to improvise are required to make it through to the end.
Communicate
Communicate like your life together depends on it.
Find A Mentor
Find a mentor. Having a seasoned mentor on this journey is like having a Sherpa guiding you to the summit of Mount Everest.
Enjoy Where You Are NOW
Enjoy where you are now. Even if you return to the same location, it will never be the same.
These are my Top 5 Tips for civilian male military spouses to THRIVE in military life. I have more, but these are thebig ones for me.
More Tips
The Directional Diva, Motivational Speaker, Judy Davis, has more tips to help military spouses. Besure to check out:
Military Life: The 7 Top Tips for Surviving The Rollercoaster Ride
Sometimes the reality of our lives as a military family resembles a not so fun rollercoaster ride.

Emotionally I feel like I'm a teenager in the midst of puberty, and physically I can't plan anything beyond today because things keep changing. Ahhh but such is the life of this Army wife. And I know I'm not the only one.
Leave a Tip!
Help a civilian malemilitary spouse. Leave a tip on How to Thrive in Military Life in the Comments section below.
Grace and Peace!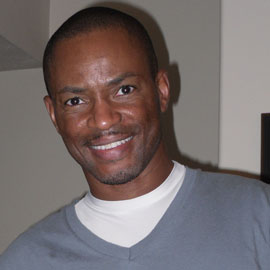 Taurus James is the 2016 Armed Forces Insurance Military Spouse of the Year from Wright Patterson Air Force Base. Taurus is a 20-year civilian male military spouse and stay-at-home-dad. He is also a minister and composer of Moody Instrumental Music. Taurus is a professional IT Consultant and Web Developer, and he built and maintains the Machospouse.com website for free. Find out more about Taurus through his blog:
"Faithwalk Music: Faith, Music and Life of a Moody Instrumental Musician"
See taurusjames.com for more!