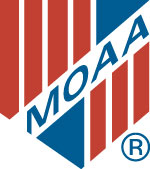 We are highlighting a situation of immediate concern to all military families. Jim Carman, MOAA (Military Officer's Association of America) Transition Director posted the following message with a call to action at the end. Please help spread this message and make our politicians keep their promises to all of our families.

MOAA's legislative advocacy team is closely monitoring movement of the budget bill through the legislative process. The two-year bipartisan budget deal passed by the House last week will help ease the harmful effects of sequestration at the expense of working age military retirees and career active duty service members.

The proposal includes a provision that would reduce the annual cost-of-living adjustment by one percent until military retirees reach the age of 62. For example, an E-7 retiring this year with 20 years of service would see an average loss of over $3,700 per year by the time he or she reaches age 62 – a cumulative loss of $83,000.00. For an O-5, the average annual loss would be over $6,200 per year by age 62 – for a cumulative loss of $125,000.00.
MOAA President Vice Admiral Norb Ryan stated, "A 20 percent reduction in retired pay and survivor benefit values is a very substantial cut in military career benefits and does not represent good faith to our men and women in uniform."

Another provision of legislation moving through the Senate this week omitted a critical provision that would have guaranteed service members a 1.8 percent pay raise for 2014 in accordance with private sector wage growth. Without that protection, the President's executive authority, transmitted to Congress in September, will set the 2014 military pay raise at 1 percent.


The Senate is expected to take up these bills this week. To date, military members have responded in force with over 151,000 messages sent to Capitol Hill voicing objection to these provisions which disproportionately impact military families and survivors.
Don't stop now. If you share MOAA's concern with this aspect of the proposed budget agreement and accompanying military pay raise, consider sending Senate members and the White House a MOAA-suggested message imploring them to reject this radical proposal that breaks faith with current and future military retirees, and threatens long-term readiness and retention in the uniformed services. Go to www.moaa.org and click on the "Reject Military Retiree COLA Cut" graphic in the center of the MOAA homepage. Thanks for your support on this critical issue affecting military morale, retention of the career force and ultimately national security.