Media: Elizabeth Cabibi, Licensed Marriage and Family Therapist, defines active listening –
---
Like, Comment, Share
Quick Hitter - Active Listening Skills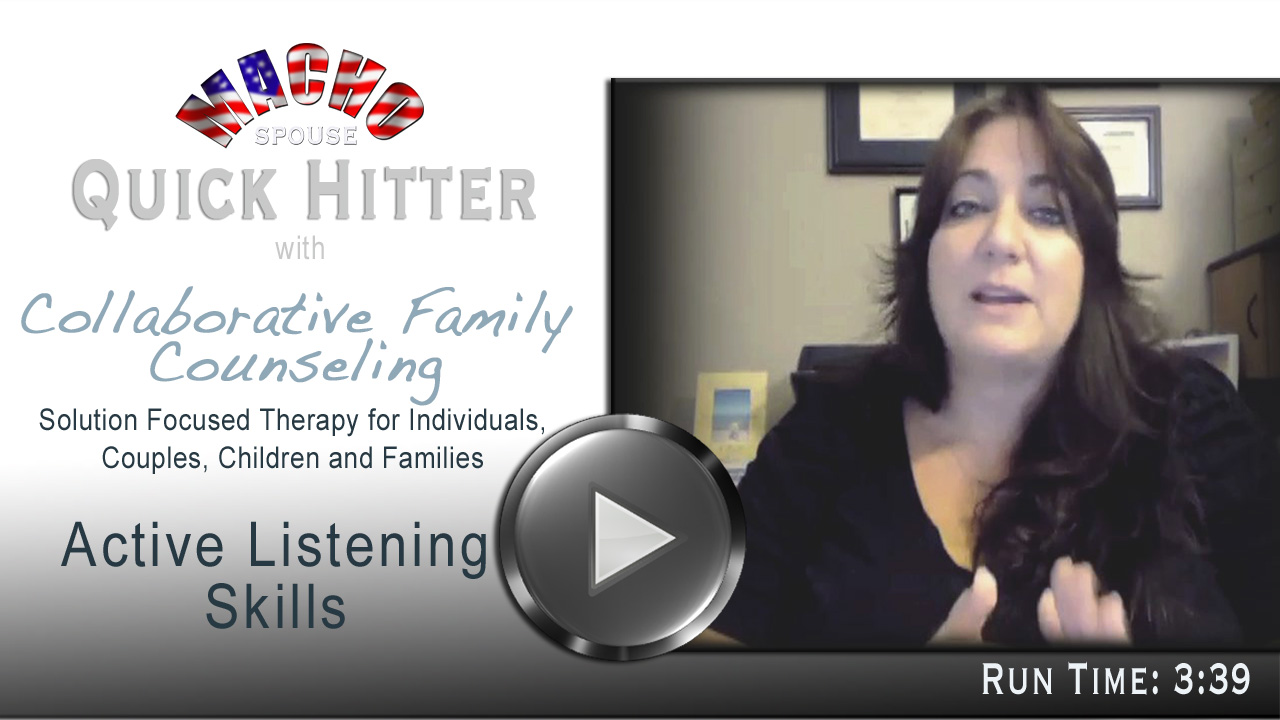 Image: – Elizabeth Cabibi, Licensed Marriage and Family Therapist, defines active listening – Macho Spouse
Most of us can usually "hear" what our spouses are saying, but do we actually listen to the words and understand what is being communicated?  Active listening skills are important tools to have for successful, happy relationships.  In this new Macho Spouse "Quick Hitter," Elizabeth Cabibi, M.S.,LMFT (Licensed Marriage and Family Therapist) defines active listening and then demonstrates how to practice and administer some good techniques.  Below is a Speaker Listener Technique used by many military marriage retreats.
Taken from the book, "Fighting for your Marriage", this Speaker Listener Technique is utilized by many military installations that sponsor Marriage Retreats and Couples Groups  It is often distributed to attendants on printed magnets, and encouraged for them to practice. The technique is:

Rules for the Speaker:
* speak for yourself, don't mind read.
* Keep statements brief.  Don't go on and on.
* Stop to let the listener paraphrase.

Rules for the Listener:
* Paraphrase what you hear.
* Focus on the speaker's message.  Don't Rebut.

Rules for Both:
* The speaker has the floor.
* Speaker keeps the floor while the listener paraphrases.
* Share the floor.

My suggestion for practicing this in an exercise format would be choose a topic, preferably non inflammatory and positive focused, like ideas for a date night or next vacation.  Utilize the rules of active listening and the technique above and plan something using empathy and understanding!  Practice using different topics and experience how good listening can produce great results.
---
See also...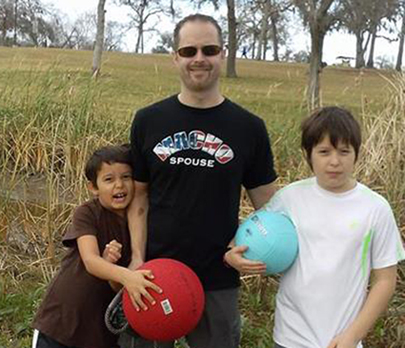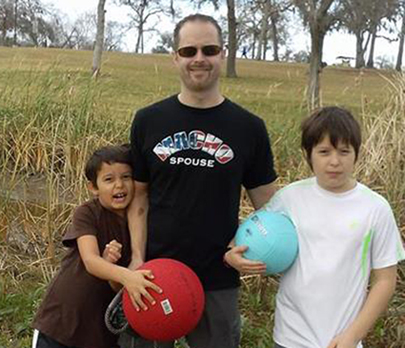 First, I would like to thank Macho Spouse's founder Chris Pape for all of his past, current and future hard work and dedication for the male military spouse community. Also, I want to thank Macho Spouse for the opportunity to write about one of my favorite subjects, BEER! In this blog I will write about beer from a consumer perspective, home brewer and craft beer professional.
Who am I?
I am a service-disabled Coast Guard veteran that transitioned to the craft brewing industry and have now been working in the industry for 18 years. I began my brewing career at a craft brewery in downtown Seattle just two weeks after being honorably discharged. During the course of my brewing career I have also worked in Brewpubs where I held the position of Regional Brewer for a chain of brewpubs. Currently, I consult for breweries and also operate a pilot system to teach prospective brewery owners and homebrewers about the differences between home brewing and professional brewing.
I am also a male military spouse, so I have had to juggle work (when I can), home brewing and the challenges that come with military life. During the last ten years I have primarily been at home taking care of my boys (now 7 and 10), earning a bachelors and just recently my master's degree. I have been keeping my feet wet by home brewing and doing some part time brewery consulting. Now, I am re-entering the craft brewing industry and will be an instructor at both a Craft Brewery Start-up Workshop and Craft Cidery Start-up Workshop for Oregon State University this Spring. Of course, immediately after the workshop we will be relocating so the next five months will be busy! Enough about me, let's talk beer!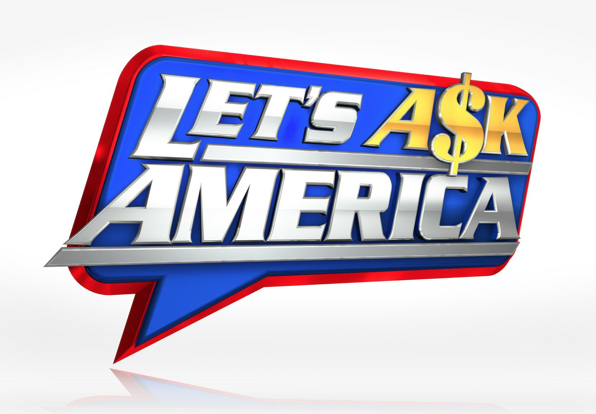 ---
Share on social media
Macho Spouse uses AddThis share buttons so you can easily share your favorite content from this site to your Facebook, Twitter, and more.
To share this on social media, click on the share icons. You will be prompted to connect your social media account if you have not already.
Thank you for sharing!
---
Comments