Media: Llisten to Dave Etter's blog talk radio show - Male Military Spouse Radio Show –
---
Like, Comment, Share
New Resource for Male Military Spouses!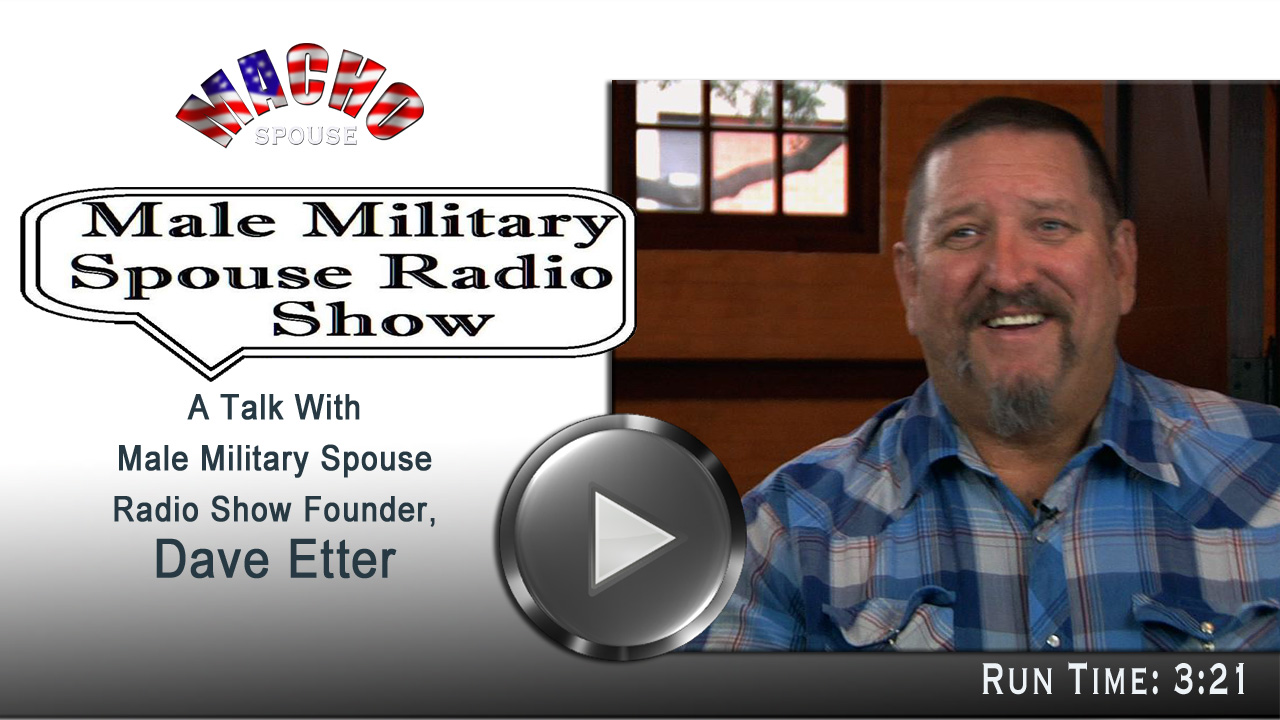 Image: – Llisten to Dave Etter's blog talk radio show - Male Military Spouse Radio Show – Macho Spouse
How many of you guys have had the opportunity to listen to Dave Etter's blog talk radio show? If not, well, it's a work in progress and that lack of show polish is just the way he wants it. Dave is retired from the Navy and currently married to an Army medic, he has also volunteered as a Family Readiness Group Leader while stationed at Ft Campbell. So to say Dave (aka "Old Fart") is an opinionated straight-shooter who often times fires "from the hip" and checks his facts later would be an accurate statement. I can joke about him because I know he can take it, hell, many times he insists on it!
I met Dave for the first time last May at a bar in San Antonio, a perfect setting for the conversation that would launch today's Male Military Spouse Radio Show (MMSRS – don't blame me for another meaningless acronym, Dave picked the title). As we sat there drinking some ice-cold brews and sharing stories, Dave mentioned that he used to be on the radio in Arizona. Yes, he has the gift of gab. I also knew he had a lot of experience helping military families navigate the often confusing path of DoD support groups and processes, so starting a blog talk radio show that combines his skills with knowledge was a no brainer. I think it was at about the 3rd or 4th beer where we decided this was a good idea. I believe he still feels the same way since he's been doing his show every Friday (noon CST) since June 2014. Hell, he even picked up a show sponsor in fellow male military spouse Doug Nordman (author of The Military Guid to Financial Independence and Retirement). The show quality continues to improve each week even though the Old Fart sometimes goes down never ending wormholes, but it's a remarkable improvement from the first show. In fact, if you ever want a good laugh, go back and listen to that first show…classic!
Dave is a good man trying to help the best way he can, by bringing us spouses together and sharing knowledge. He is rough around the edges and so is his show, which makes every Friday afternoon "must hear" radio. Just a friendly heads-up, as soon as Dave learned that he could cuss on Blog Talk Radio, he started dropping the occasional "F bomb" simply because he could. Hey, what do you expect from an old Navy fart!?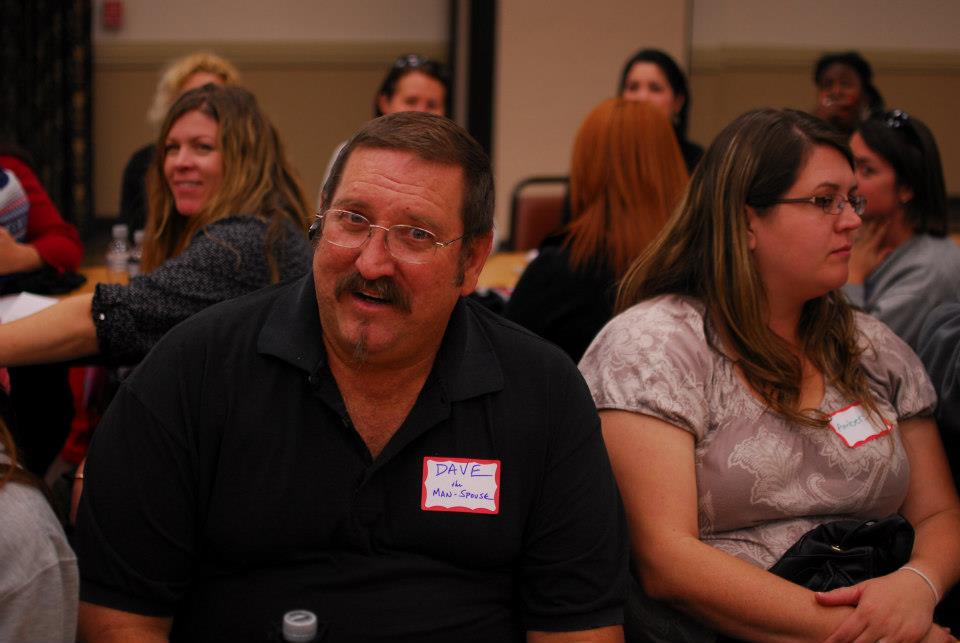 ---
See also...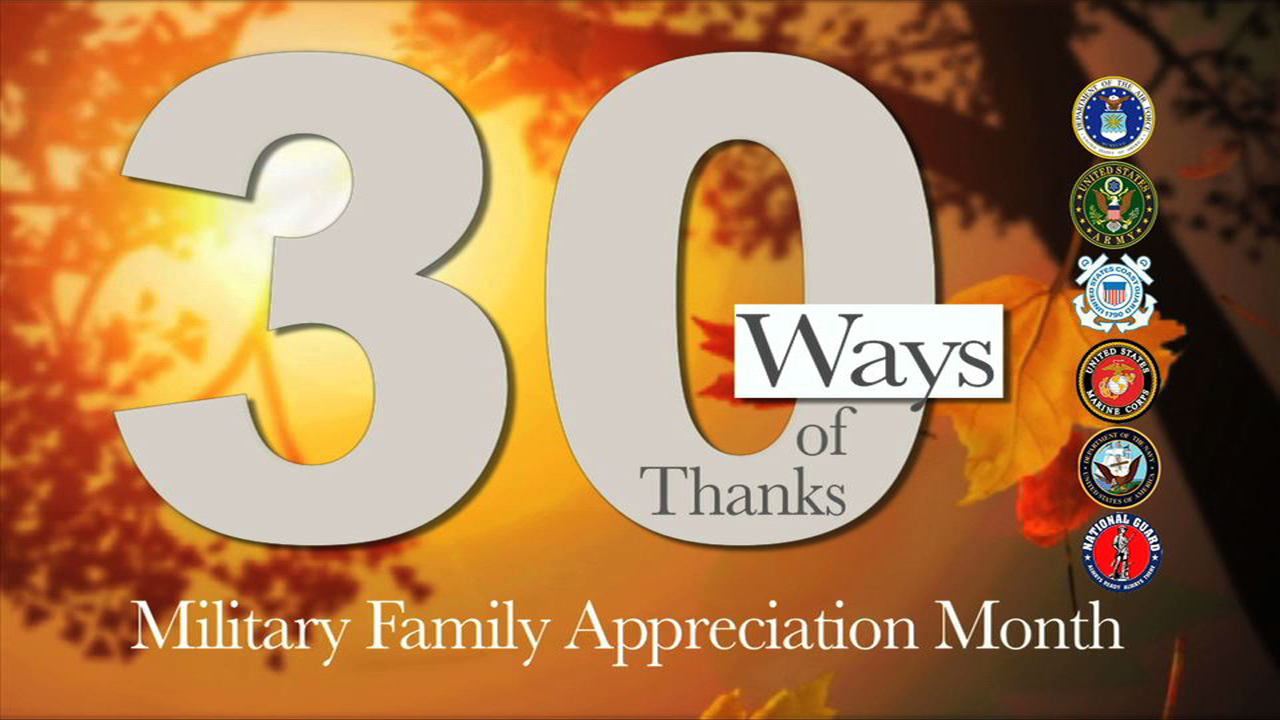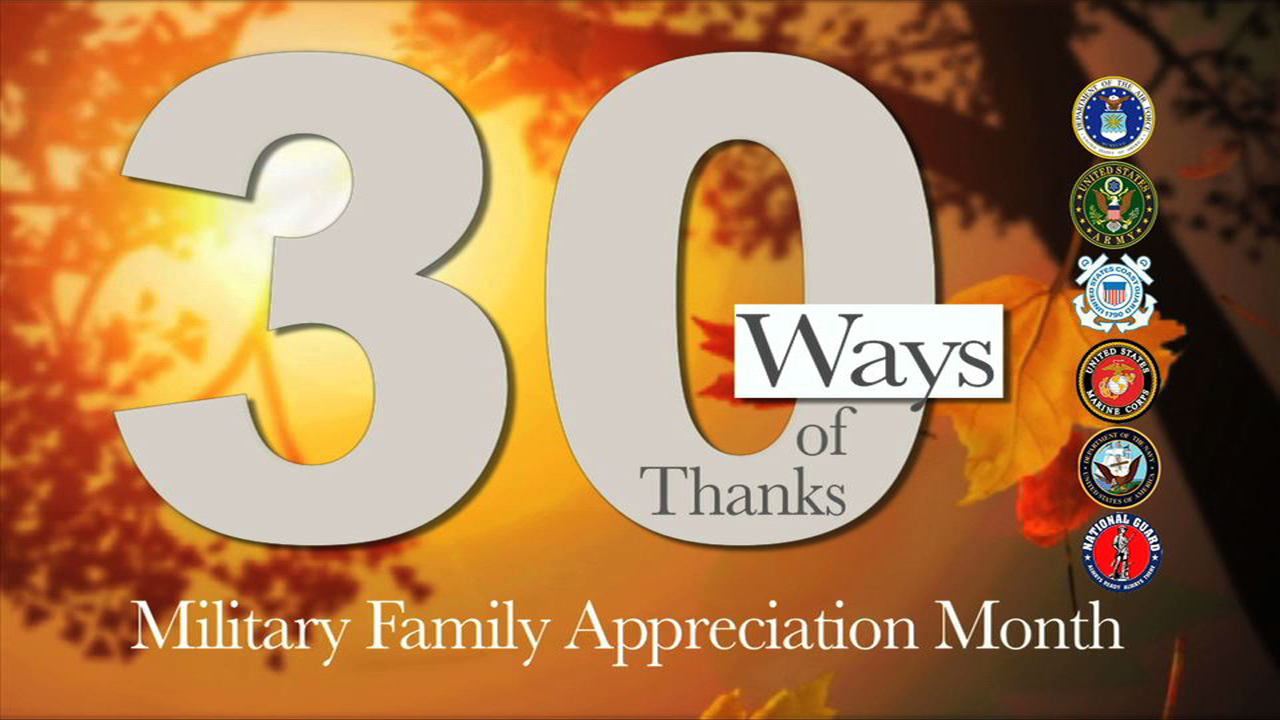 November is Military Families Appreciation Month, and the 2014 Armed Forces Insurance Branch Spouses of the Year (Branch SOYs) want to help everyone, everywhere participate in thanking and honoring military families.
Americans love our military, but many people don't quite know how best to express their gratitude. As National Guard Spouse of the Year Dr. Ingrid Herrera-Yee notes, "saying "thanks" to our military families is something that many want to do, but are at a loss as to how to do it –or in the case of Guard and Reserve, how to find us!"
So the Branch SOYs created #30Ways of Thanks to help. Each day in November, the Branch SOYs will release a video with an action item that people around the country can participate in virtually or locally, individually or in groups. Participants can hash tag #30Ways so that their messages, photos, or videos are spread far and wide. Hash tags #GratefulNation and #MilFamsRock can also be added as a short-hand way to say "You are amazing, military families!" Best of all, the entire #30Ways video collection will be stored on the Branch SOYs' YouTube channel so that it can be repeated in Novembers to come, or whenever someone is looking for a way to say "thank you" to military families.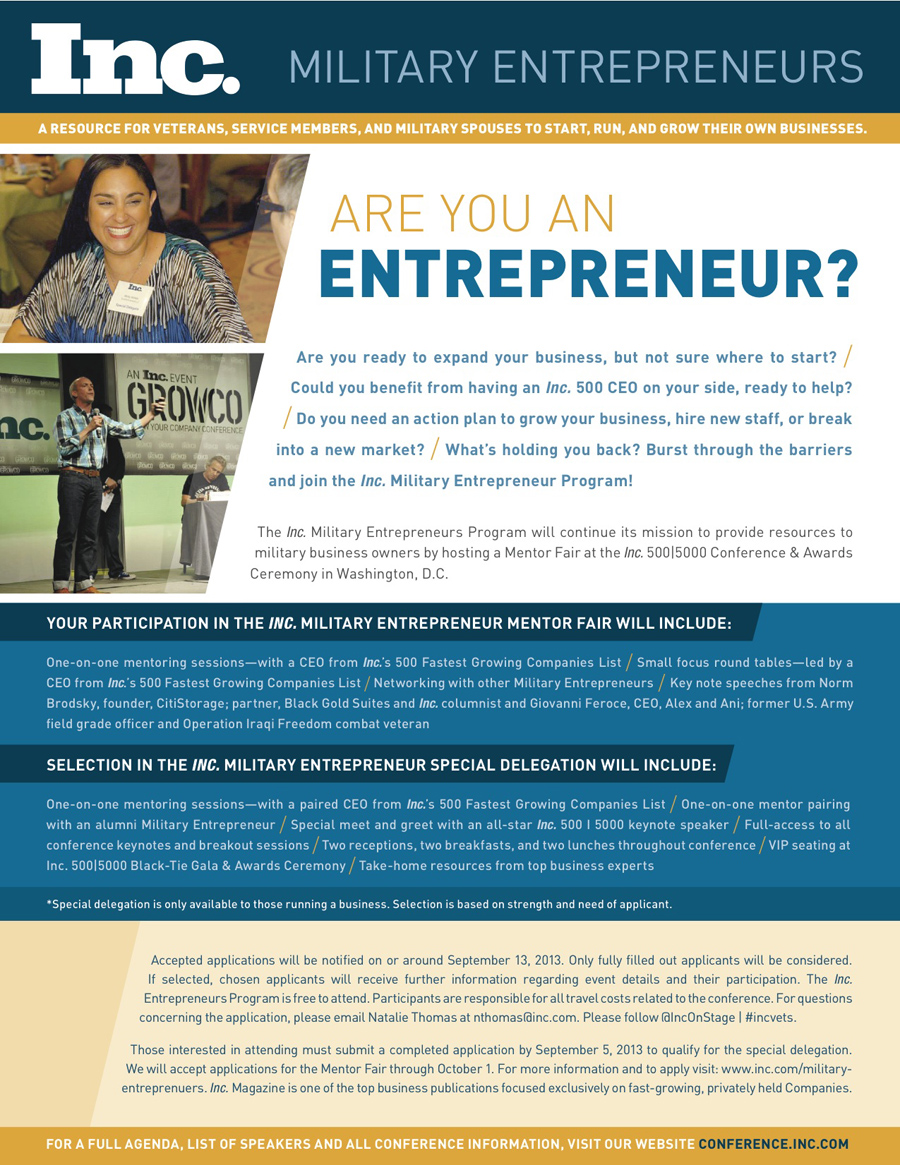 Guys, I personally attended this event last year in Phoenix and it was the best conference I've ever attended. Inc. goes out of their way to make you feel welcome and feel as part of their family. They offer a high-level of support even when the conference is over...hell, especially when the conference is over. If you have your own business, or are thinking of starting one, I highly recommend you apply for this program. If you don't get selected, I highly encourage you to go anyway.
Chris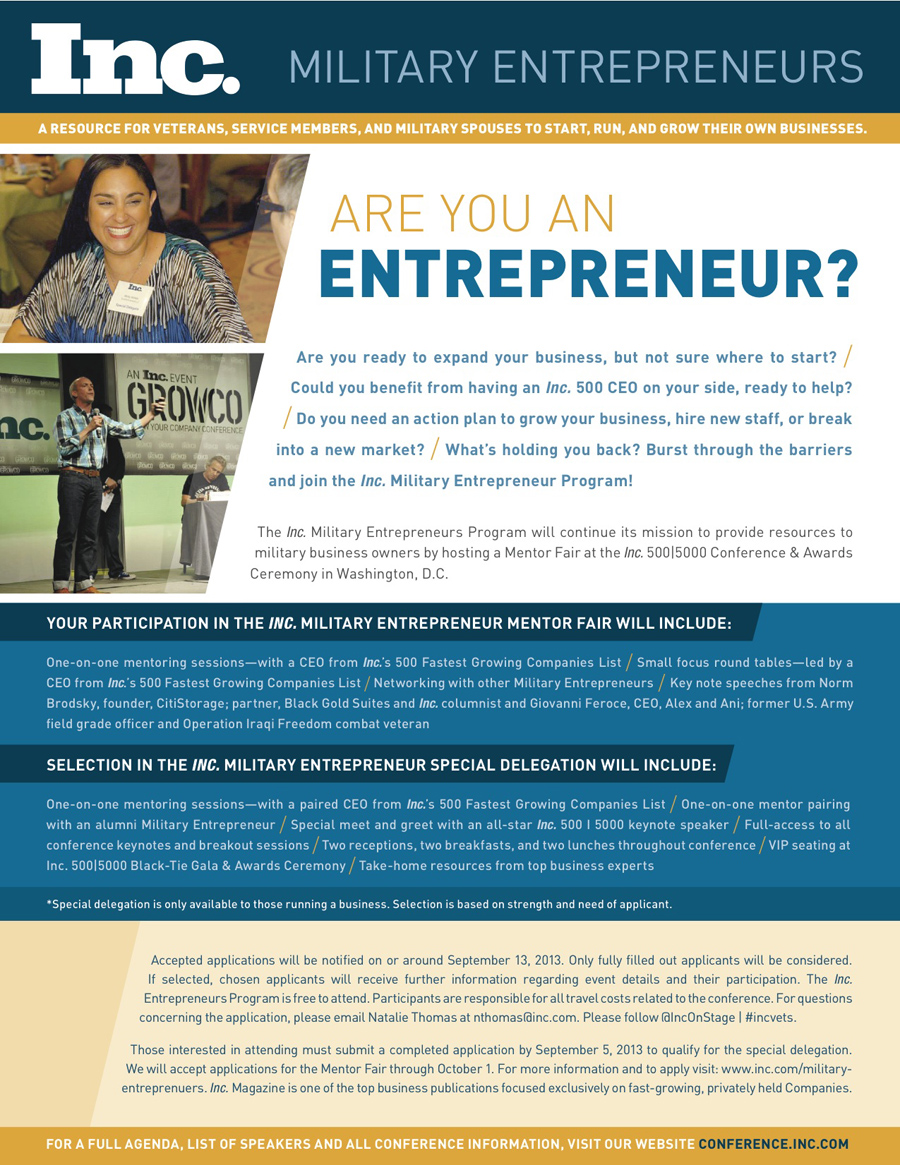 ---
Share on social media
Macho Spouse uses AddThis share buttons so you can easily share your favorite content from this site to your Facebook, Twitter, and more.
To share this on social media, click on the share icons. You will be prompted to connect your social media account if you have not already.
Thank you for sharing!
---
Comments