---
Like, Comment, Share
Man-to-Man with Patrick Donaldson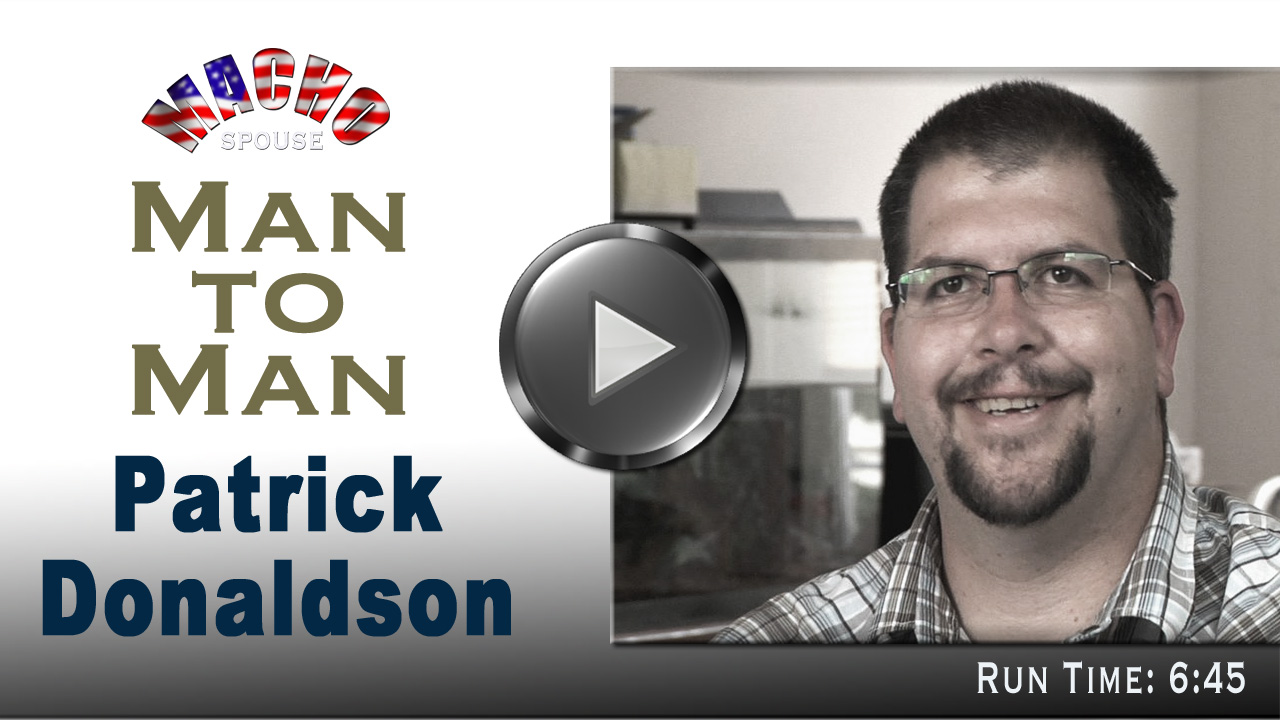 Image: – – Macho Spouse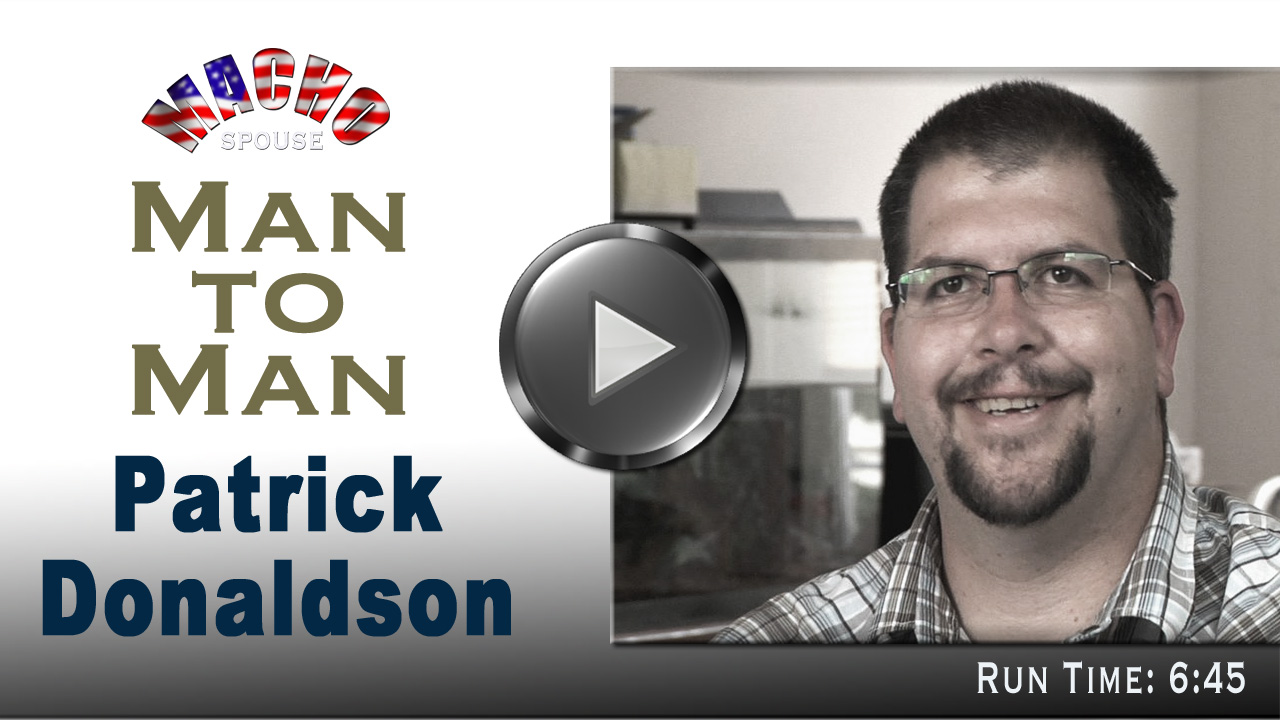 2013 Military Spouse of the Year candidate, Patrick Donaldson sits down with Macho Spouse to share his story and offer some relationship advice to young military families. Patrick is an Australian native who is happily married to an active duty Navy sailor. Patt's career as a professional chef was cut short due to a back injury, but that hasn't stopped him from spending long hours volunteering for Operation Paws for Homes, the Children's Tumor Foundation, and Macho Spouse. We think by the end of this video, you will feel the same way about Patt as we do...he's just a cool guy to be around.
---
See also...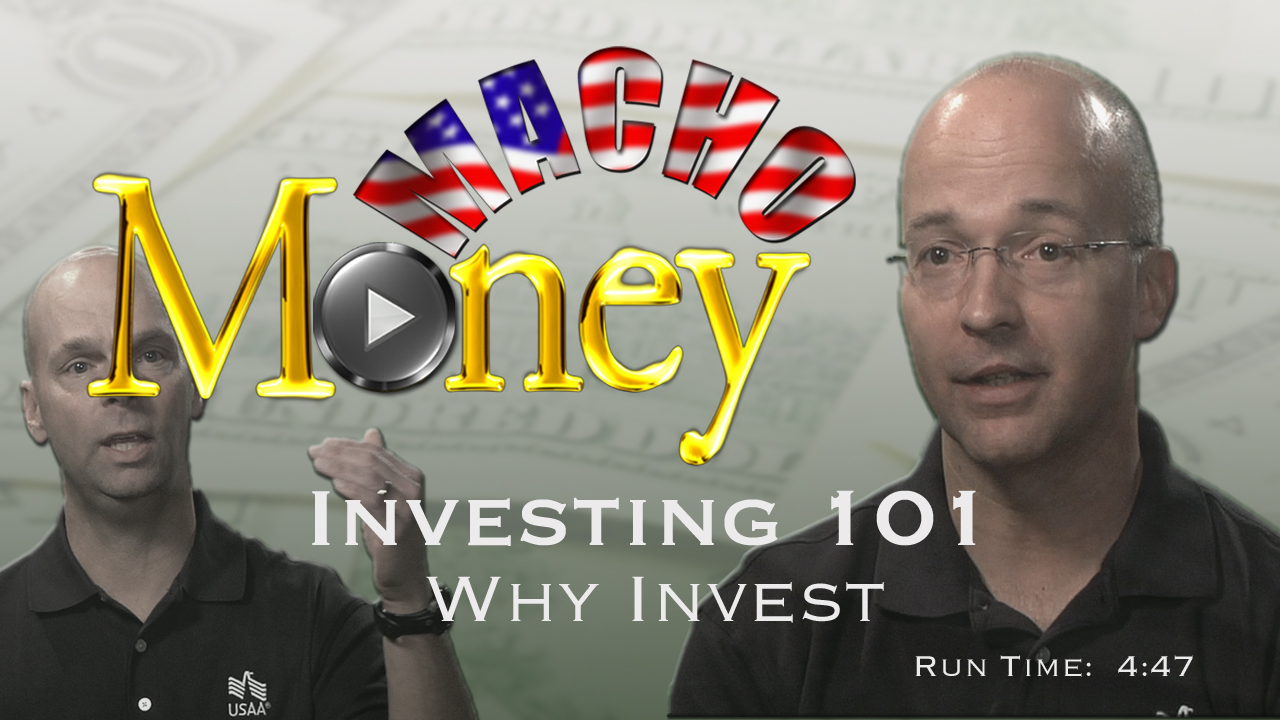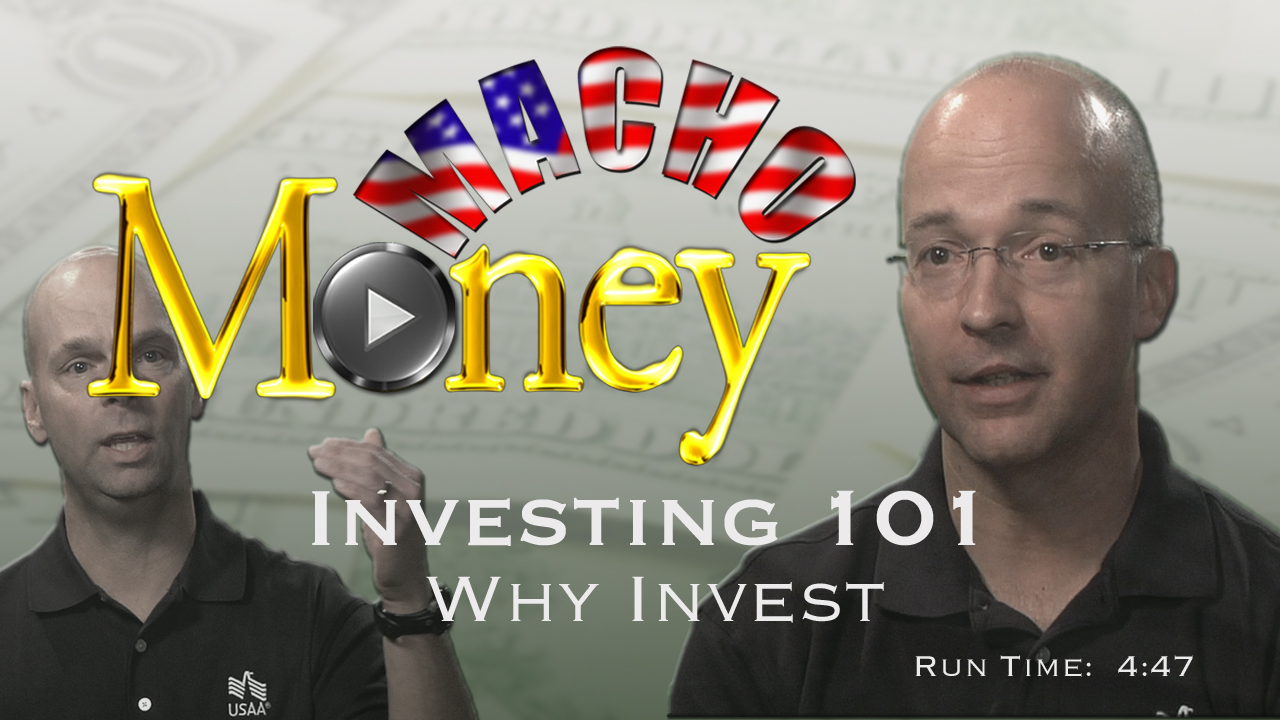 OK, so you've taken the advice from our last video, "Before We Invest," and built-up a cash savings account. Great. But now that money is looking pretty good in savings, why risk any of it playing the stock market? Having something is better than having nothing...right? When it comes to planning for retirement, not exactly. In this video, Scott and JJ (Certified Financial Planners with USAA) share some great insight on why it's important to start an investment account, what we should consider before beginning, and why it's not a good idea to simply start throwing money at random stocks.
Macho Money Investing 101 is a video series based on the fundamentals of investing. These videos will discuss many different types of investment accounts, some basic investment philosophies, and offer advice on how to find the right financial planner to fit your needs.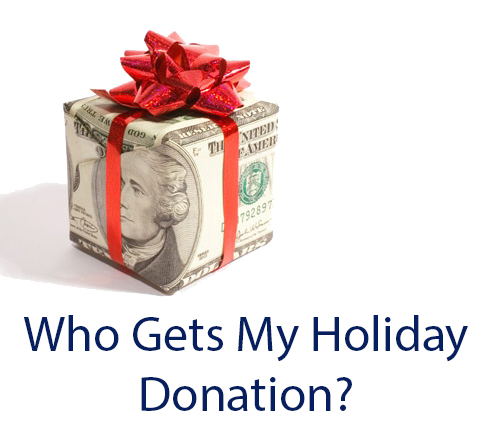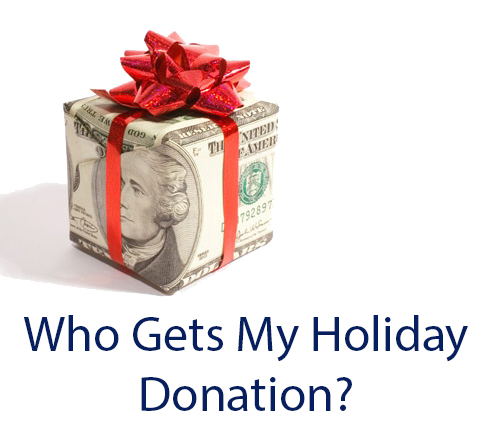 My mom was looking to make a holiday donation to a trustworthy non-profit organization that supports military families, but she had no idea where to give. I told her about this medium-sized non-profit doing great work putting military spouses and veterans to work, I believe they've placed about 7,000 veterans and spouses in 2015 (maybe more/less, I don't have access to the up-to-date numbers).
Unfortunately it's a fact that not every non-profit organization spends their money wisely, many pay for bloated salaries, bloated leases, and bloated bonuses before actually helping the military family. CASY and MSCCN have busted their asses to keep their overhead low while spending most of their money/effort on finding jobs for every one of their applicants. I believe they spend $.93 of every dollar on their mission...impressive! But don't take my word for it, watch this video and learn more about these great people doing great things. Then decide on whether you can trust them with your donation.
---
Share on social media
Macho Spouse uses AddThis share buttons so you can easily share your favorite content from this site to your Facebook, Twitter, and more.
To share this on social media, click on the share icons. You will be prompted to connect your social media account if you have not already.
Thank you for sharing!
---
Comments