---
Like, Comment, Share
When Homecoming is Not So Happy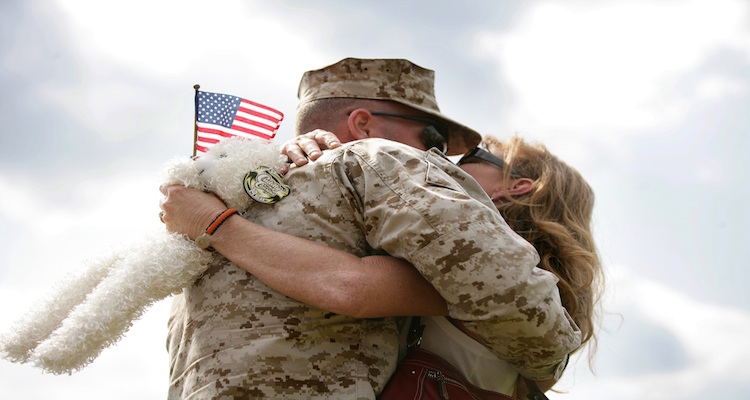 Image: Taurus James – Civilian Male Military Spouse Shares Tips Everyone Can Use To Welcome A Military Member Home – Macho Spouse
Homecoming is great! Your spouse is finally coming home after a military deployment. You are finally going to be together again after spending so much time apart. But it is possible that the homecoming experience might not be so happy.
Military deployments present different situations which will affect families differently. The separation of the active duty military member from family can be a tough experience. The homecoming experience can be a tough one, too. But here are a few Tips Everyone Can Use To Welcome A Military Member Home.
Get Your Mind Right
Like Forest Gump Said, "It Happens." Run with it!
After 20 years as a civilian male military spouse, i am blessed with a K.I.M. (Keep It Movin') attitude and I don't waste time and energy with things I cannot control.
Many things can, and probably will, go wrong, or not as planned, during the homecoming experience. You can limit the negative impact by knowing your liimits, keeping a positive attitude and running with whatever comes. Much, if not most of the homecoming experience will be out of your control. That's okay. Keep It Movin'!
Be Present
Okay, so you missed the homecoming experience at the airport, or the base. It's not the end of the world! Yeah, you missed it. Apologize and do whatever you need to to make amends. Bounce back!
Being in the moment is something I struggled with for years, but being away from my wife has helped me to appreciate just BEING with her. I don't have to want anything from her, no expectations or needs on my part. I just want to be with her.
Antagonistic Hater-ade Troll: "Really, dude? Well, why did you miss the homecoming at the airport?"
Me: ...
Smile
A smile is a wonderful thing. You might be like, "Duh, Captain Obvious." That;s right, Captain Obvious is in the building pointing out that a smile really can turn things around for your returning loved one and you, too.
So, go ahead, flash that winning smile and let your loved one see that you are glad they are back home. And yeah, you might want to SAY that sas well as show it.
When Homecoming is Not So Happy
As a Military Spouse, you are a resilient person, whether you believe it or not. Remember this about yourself and even if the homecoming isn't so happy, bounce back. Your loved one is home.
Read More:
Hey! There are some folks who do this writing thing way better than I do and provide some great stories and tips to help you have a great homecoming experience.
5 Things No One Ever Told Me About Homecoming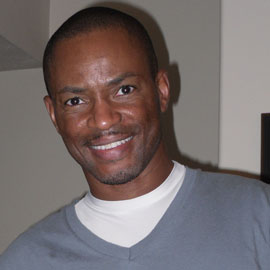 Taurus James is the 2016 Armed Forces Insurance Military Spouse of the Year from Wright Patterson Air Force Base. Taurus is a 20-year civilian male military spouse and stay-at-home-dad. He is also a minister and composer of Moody instruMental Music. Taurus is a professional IT Consultant and Web Developer, and he built and maintains the Machospouse.com website for free. Find out more about Taurus through his blog:
"Faithwalk Music: Faith, Music and Life of a Moody instruMental Musician"
---
See also...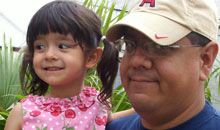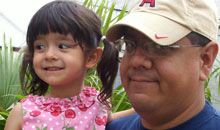 Carpe Diem is the Latin term for seize the day. I've seen on social media, and the news, some folks complaining about the "would've/could've" aspect of their life. Far too often people talk about things they wish they could have or should have done. Being married to the military, I find myself slipping into that trap more and more often because my wife's Navy career can keep me from pursuing certain passions.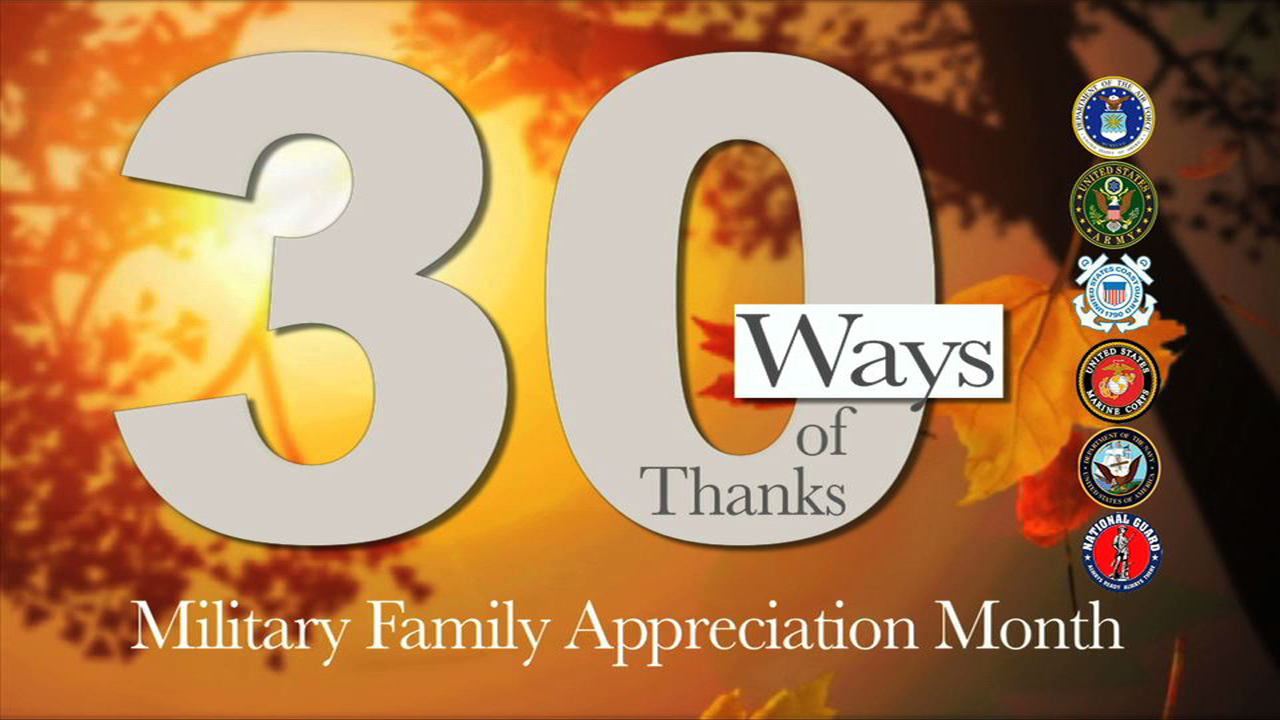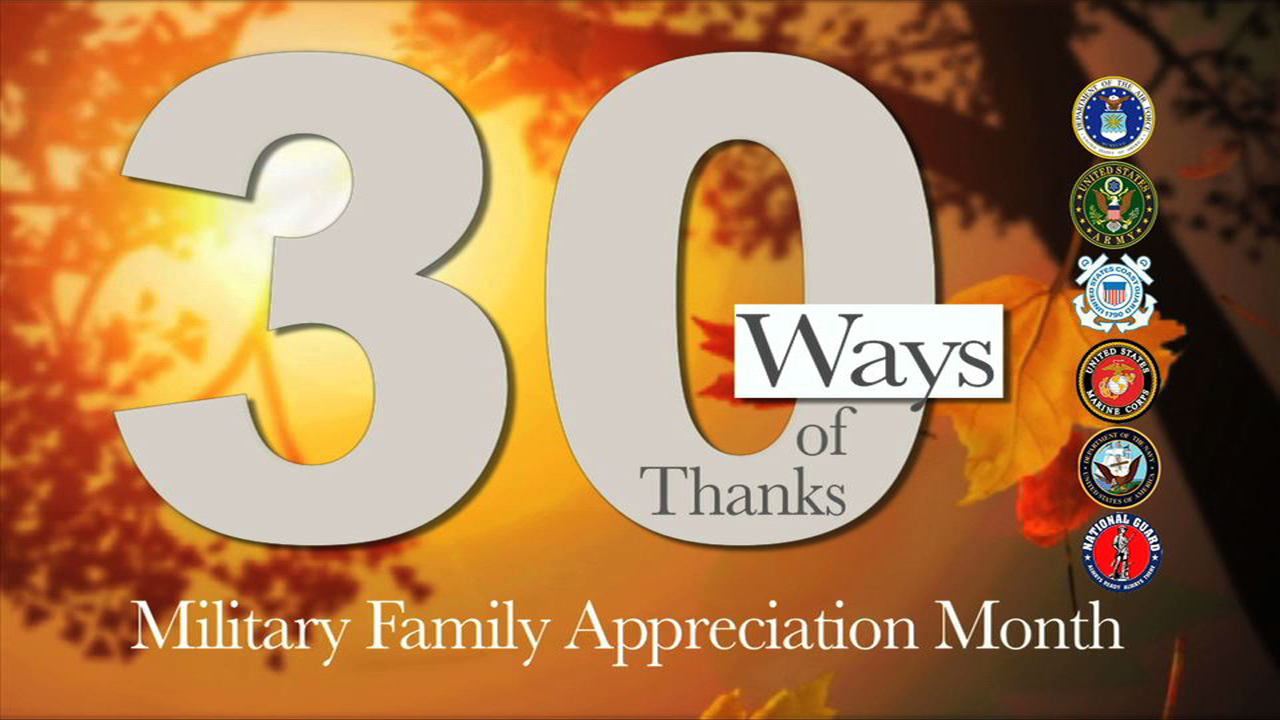 Blue Star Families makes it easy to thank military families. Operation Appreciate lets you send thank you letters to military spouses, kids, and servicemembers. Operation Honor Corps lets you donate volunteer hours in their honor.
November is Military Families Appreciation Month, and the 2014 Armed Forces Insurance Branch Spouses of the Year (Branch SOYs) want to help everyone, everywhere participate in thanking and honoring military families.
Americans love our military, but many people don't quite know how best to express their gratitude. As National Guard Spouse of the Year Dr. Ingrid Herrera-Yee notes, "saying "thanks" to our military families is something that many want to do, but are at a loss as to how to do it –or in the case of Guard and Reserve, how to find us!"
So the Branch SOYs created #30Ways of Thanks to help. Each day in November, the Branch SOYs will release a video with an action item that people around the country can participate in virtually or locally, individually or in groups. Participants can hash tag #30Ways so that their messages, photos, or videos are spread far and wide. Hash tags #GratefulNation and #MilFamsRock can also be added as a short-hand way to say "You are amazing, military families!" Best of all, the entire #30Ways video collection will be stored on the Branch SOYs' YouTube channel so that it can be repeated in Novembers to come, or whenever someone is looking for a way to say "thank you" to military families.
---
Share on social media
Macho Spouse uses AddThis share buttons so you can easily share your favorite content from this site to your Facebook, Twitter, and more.
To share this on social media, click on the share icons. You will be prompted to connect your social media account if you have not already.
Thank you for sharing!
---
Comments