Image: – – Macho Spouse
As a military spouse, it's always good to know military ranks.
Keywords: military ranks
Read more about US Military Ranks
See also...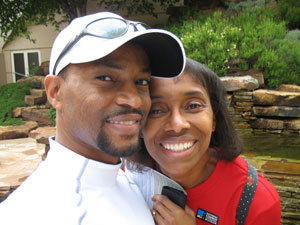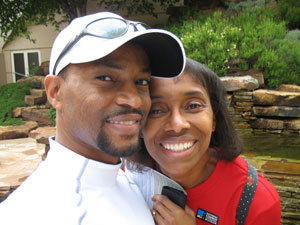 Learning the support role as a male military spouse was very, VERY difficult for me. When I look back, I point to my pride and immaturity as major factors in my slow learning and acceptance of the role.
I changed over time, but time did not change me. I had to continuously choose to "fall back" and develop this as a way of thinking. That's not an easy thing to do when you're an aggressive, no-nonsense dude like me. Faith in Christ is what changed my mind and changed me, allowing me see that love requires that I demonstrate what it is to be my wife's support in a sacrificial manner.
Here is something for Valentine's Day - a re-post of one of my blog entries about demonstrating my love and support for my wife after a difficult week.
By Aaron Brodniak
My journey as a military spouse began shortly after the terrorist attacks on September 11, 2001. Within a week my wife was recalled into the U.S. Coast Guard and working as a sea marshal boarding ships and performing inspections. At that time, I was the primary breadwinner of the family and had a job as a regional brewer.
Initially my wife's return to active duty was an easy transition since her first duty station didn't require us to move. That soon changed and less than a year later we were assigned to a duty station that led to me leaving my job.
My first challenges were house hunting and trying to figure out what to do with my time. In my adult life I had served in the Coast Guard and then worked in the private sector; this was my first time not having a job outside the house. Since we were expecting our first child, we decided it made more sense financially for me to stay home and finish up my bachelor's degree before my G.I. Bill expired.