---
Like, Comment, Share
Top 3 Military Base Locators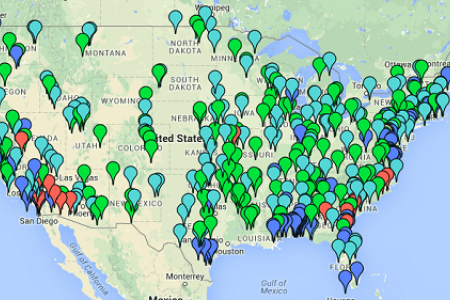 Image: – Find Military Bases - Use These Base Locators to Find Military Installations Around The World – Macho Spouse
Whether you are new to military life as a civilian male military spouse, or you have been in the military life for years, you should know where military installations are located (epecially if your spouse just received orders).
Find Military Bases with these Military Base Locators. Use these Base Locators to Find Military Installations Around The World.
We're Moving Where?
My wife came home one day and told me she got her orders. Before she told me the installation, she told me I might want to sit down.
"Hill Air Force Base", she said.
"Where is that?", I asked.
"Utah.", she replied.
"Where is that?", I asked.
That was more than 17 years ago. But I remember the feeling, like everything stopped for that moment. I remember thinking, "We're moving where?"
I had to loohup Utah on a map. When I found it, I still kept thinking, "We're moving where?"
(Turned out to be one of the best places we have ever lived.)
Back then, I used AAA Triptiks to find Hill AFB, Utah. Now, you can find military bases much easier online. Here are my Top 3 Online Military Base Locators.
3. Military.com Base Locator
Pretty straight-forward military base listing with a map, so you can see where the installation is located. Click on a military installation link in the list (or the map) to see information about the military base.
2. MilitaryBases.com
You can browse by state and see the different military bases in the United States and overseas. This site gets bonus points because you can learn more about each base, get directions, find housing nearby, look at hotel rates for the area.
1. "OK, Google..."
Using my phone or tablet, I just ask the "Google Lady" to tell me where a military base is. For example, I say, "OK, Google, WHere is Tinker, AFB?" The Google Lady tells where the base is and shows me a map and some other information.
Why number one? As a vision-impaired person, the OK Google voice commands help make finding information easier. Plus, I like talking to the Google Lady.
Share Your Military Base Locators
Leave a comment or send us a link to your favorite military base locators.
Grace and Peace!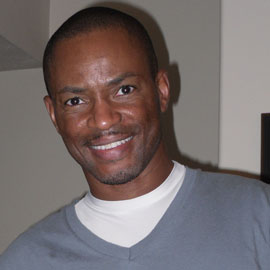 Taurus James is the 2016 Armed Forces Insurance Military Spouse of the Year from Wright Patterson Air Force Base. Taurus is a 20-year civilian male military spouse and stay-at-home-dad. He is also a minister and composer of Moody instruMental Music. Taurus is a professional IT Consultant and Web Developer, and he built and maintains the Machospouse.com website for free. Find out more about Taurus through his blog:
"Faithwalk Music: Faith, Music and Life of a Moody instruMental Musician"
---
See also...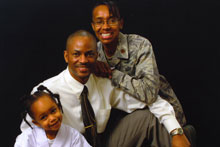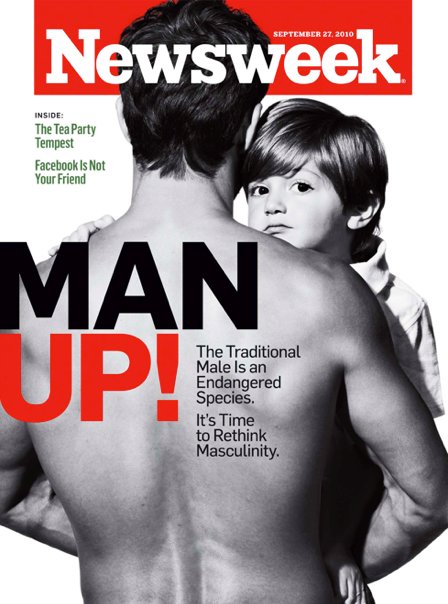 Now that I'm a SAHD (Stay-At-Home-Dad), I'm taking the time to reflect on my journey by doing a little writing. As a male military spouse of a female active duty US Air Force officer, my approach to this "SAHD Life" is with the same basic question I have for making it through just about all of my experiences - "How do I do this?" I hope my attempts to share my answers to this question help at least one person out there.
Here's a post from my blog about The Power of Being Present in a child's life. This power is shared by moms and dads and it has been very helpful for me to remember this fact, especially when I can't see my efforts as a male military spouse and SAHD amounting to much.
(I like that Newsweek cover and the idea that it is time to rethink what it means to be masculine. However, I don't agree with all points in the original article. At Macho Spouse, here is part of our effort to help people rethink masculinity.)
Judging from a lot of online discussions that I have read, it appears that there is still a novelty effect when it comes to dads staying home and being the primary caregiver for the kid(s) and taking care of the house. At the same time, I am seeing more Stay-At-Home-Dads (like myself) becoming more of a presence online.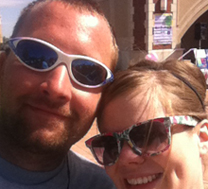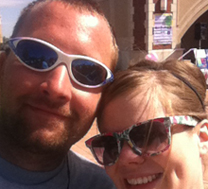 Did you know a total of 66% of Americans over the age of 20 are overweight, with a whopping 34% of those being obese. And did you know that a little over 9 million children in America are overweight or obese? Can you believe that a total of $1.7 trillion dollars goes toward treating overweight Americans annually?
Let's take a look at what happens to your body when you are overweight/obese. If you "live" in this category, the door is open for you to have many different types of health problems that include high blood pressure, type 2 diabetes, heart disease, high cholesterol, and certain types of cancer. All of which lead to a shortened life expectancy and a decreased quality of life.
---
Share on social media
Macho Spouse uses AddThis share buttons so you can easily share your favorite content from this site to your Facebook, Twitter, and more.
To share this on social media, click on the share icons. You will be prompted to connect your social media account if you have not already.
Thank you for sharing!
---
Comments