---
Like, Comment, Share
Teaching Jobs
Image: – – Macho Spouse
Due to a high demand from TFA's partner schools across the country for more teachers with military experience, TFA is actively recruiting MILVETS and military spouses for its 2015 Teaching Corps. If you are interested in applying, contact veterans@
teachforamerica.org.
---
See also...


A couple months ago, Bradley Blackburn and Joanna Suarez of Fusion TV (a joint cable/satellite TV network between Disney and ABC TV) stopped by the international Macho Spouse headquarters. We were very impressed with their level of genuine interest in telling not only Macho Spouse's story, but that of male military spouses. The finished product is outstanding, thank you Fusion, Bradley, and Joanna! The story airs on October 30th in the evening (not sure the time), but if you can't find it on your TV...no worries, the link is below. Make sure you leave a comment on their website after the story, if they see interest from the public, they may tell more military family stories in the future.
http://fusion.net/video/2626/why-male-military-spouses-need-their-own-support-network/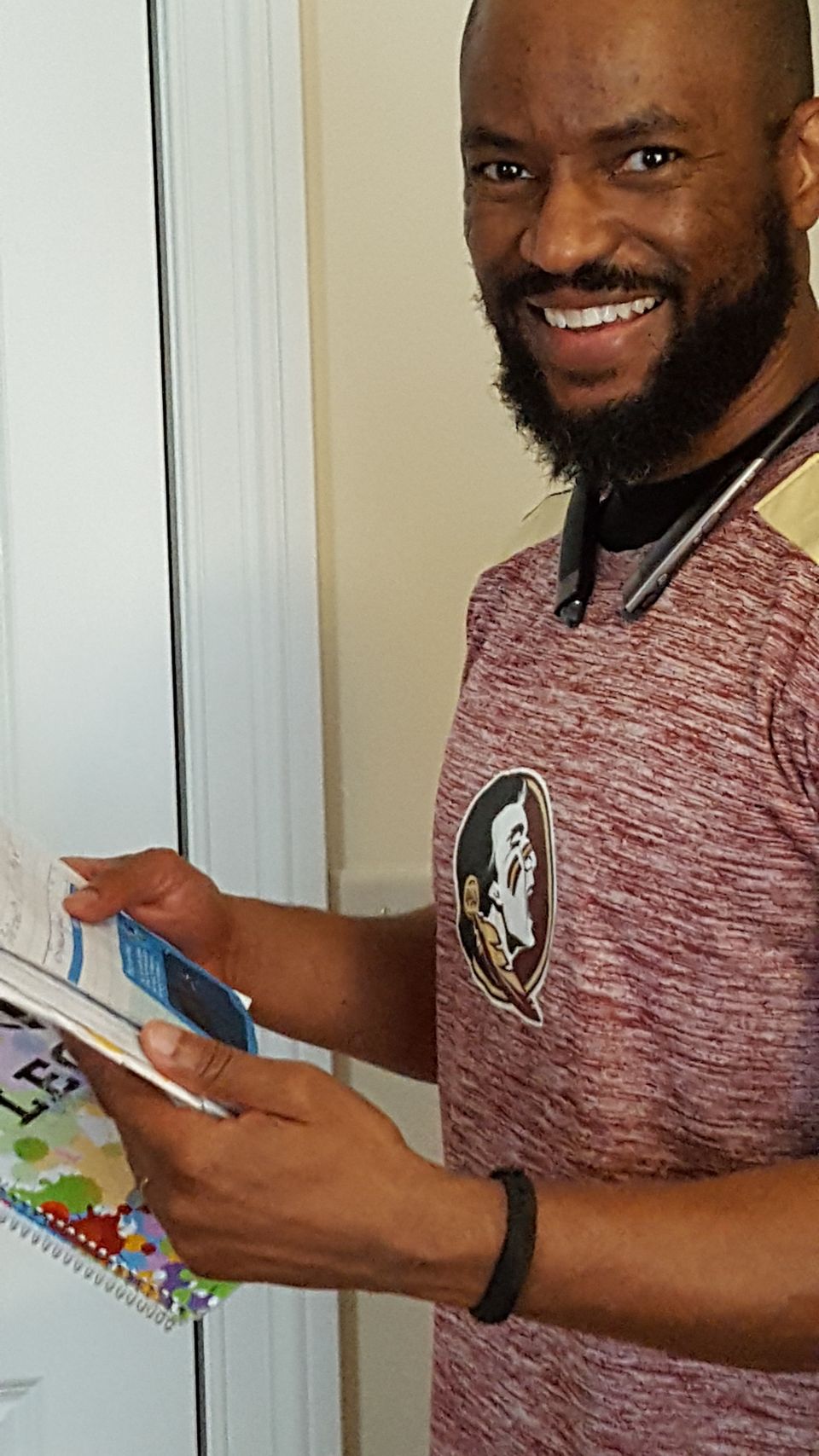 I learned about Movember from John Aldrich, AVP, Military Relations at American Military University via his post Get In The Game
Movember, the grass roots movement to raise awareness about men's health issues is nearly complete, and for those of you who are growing a mustache to show support for the cause, I salute you. For those who didn't participate or weren't aware of Movember, there is always next November.
After checking out what it was about, I started last November 2016 and continued without shaving (or cutting my hair) up until September 2017.
Since then, I have gained a better understanding of the movement and become more intentional about my health, fitness and wellness.
---
Share on social media
Macho Spouse uses AddThis share buttons so you can easily share your favorite content from this site to your Facebook, Twitter, and more.
To share this on social media, click on the share icons. You will be prompted to connect your social media account if you have not already.
Thank you for sharing!
---
Comments