---
Like, Comment, Share
See How Beautiful Hair Makes My Woman Smile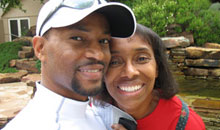 Image: – Wha I Learned Today as a Military Spouse by Taurus James – Macho Spouse
As a male military spouse, this picture captures one of the exciting moments in our home. Trauna came home after getting her hair done with one of the biggest smiles I had seen (especially after work). Her smile lit up the whole house and Tami and I caught on to Trauna's excitement and we all enjoyed Trauna's beautiful hair and smile.
(Next day, the hair was back in a ponytail.)
Enjoy those moments!
Keywords: malemilitaryspouse malemilspouse hair happy home happyhome
Read more about See How Beautiful Hair Makes My Woman Smile
---
See also...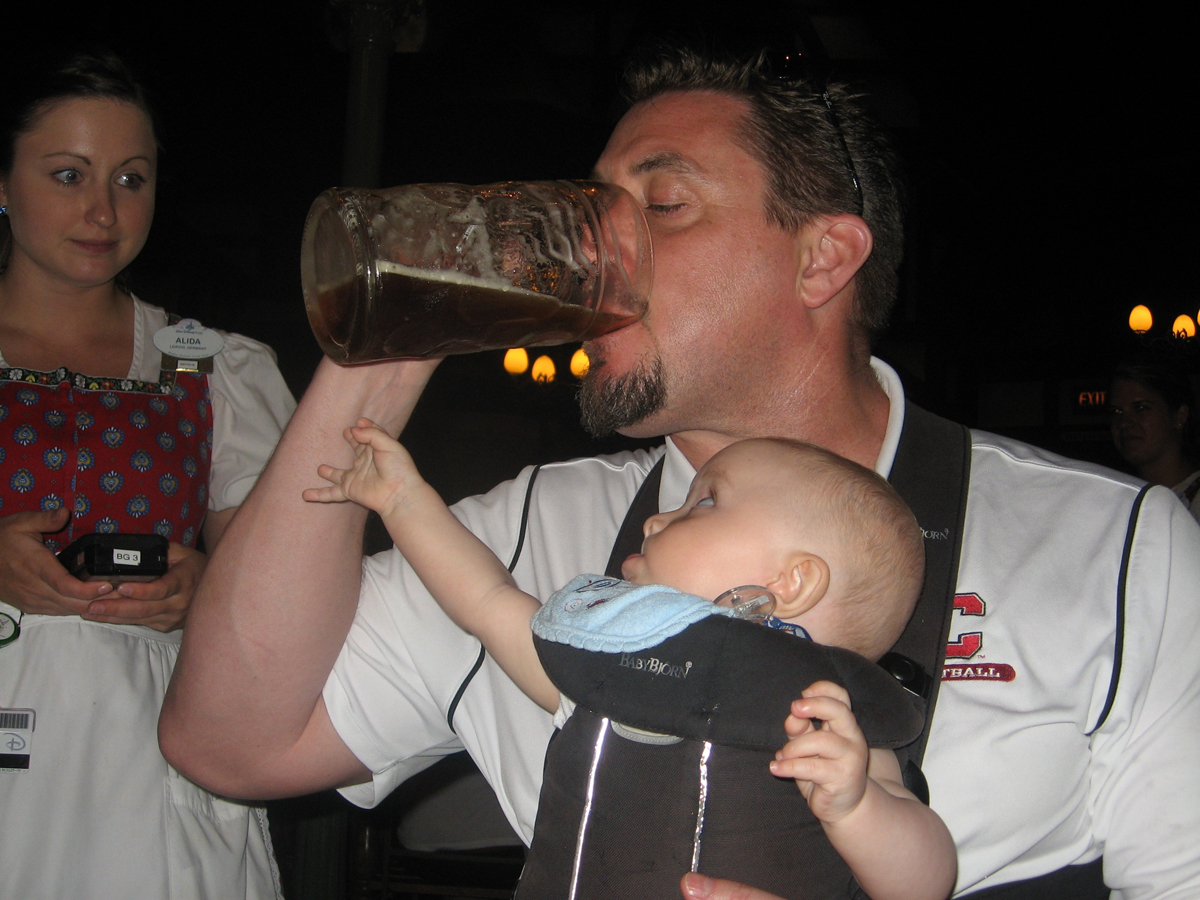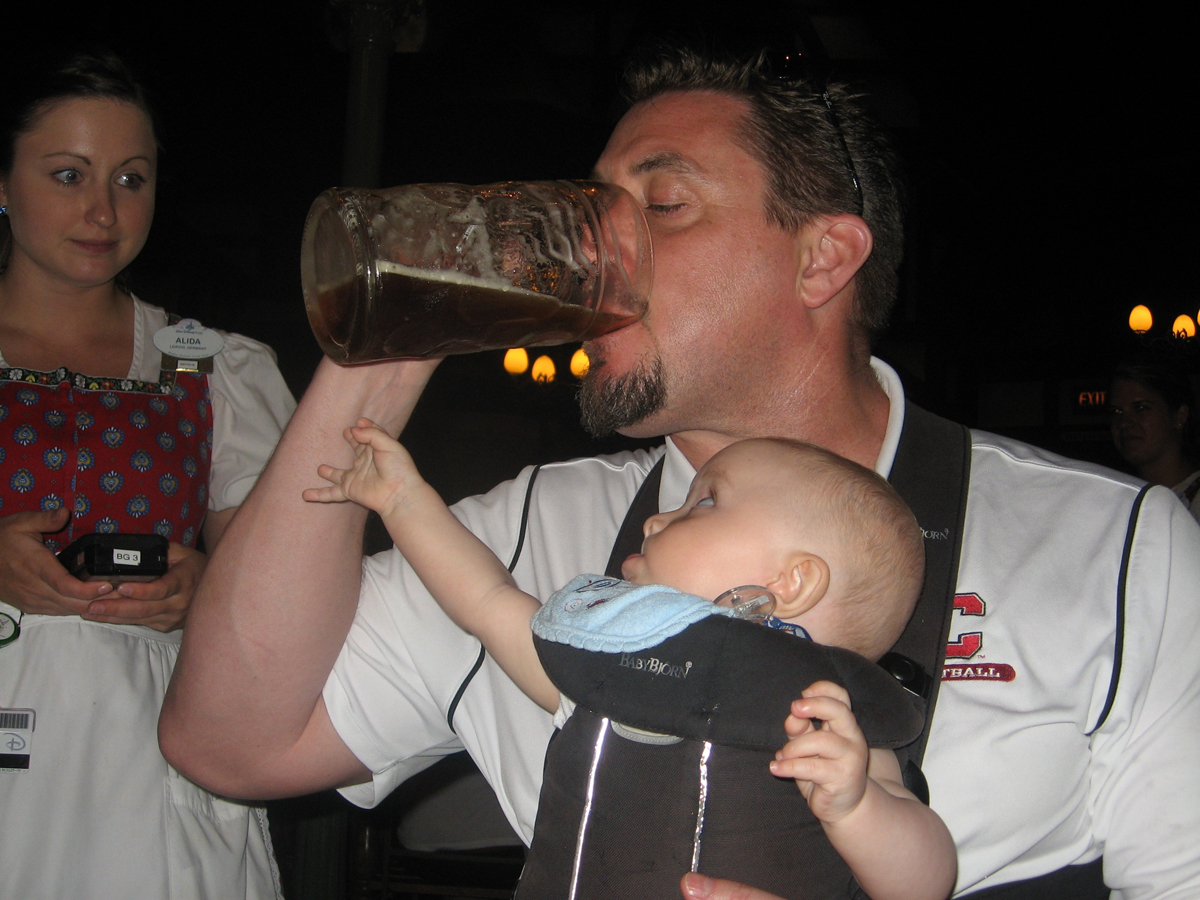 The author, Chris Field, demonstrating some "top-shelf" parenting while at Epcot's Biergarten.
There seems to be a common thread running through military sociability: booze. It's the thread that allows you to tie one on just about anytime. It's everywhere. At the Exchange, at the local Class Six…hell, you might even score some free booze from those distributors hosting tasting events throughout the year. Play your cards right, and you could be half in the bag before the sun even goes down.
When I first drive through the gates, there's always the sign telling me how many days it's been since the last alcohol related incident on post. And when that sign 'resets' back to 1, I'm always tempted to check it out: "Uh oh, what did (one of a handful of likely suspects) do now?" Thankfully, I've never triggered it myself. Yet.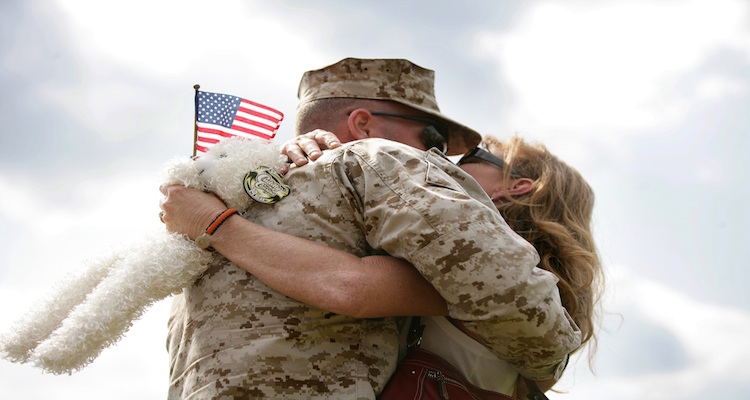 Homecoming is great! Your spouse is finally coming home after a military deployment. You are finally going to be together again after spending so much time apart. But it is possible that the homecoming experience might not be so happy.
Military deployments present different situations which will affect families differently. The separation of the active duty military member from family can be a tough experience. The homecoming experience can be a tough one, too. But here are a few Tips Everyone Can Use To Welcome A Military Member Home.
---
Share on social media
Macho Spouse uses AddThis share buttons so you can easily share your favorite content from this site to your Facebook, Twitter, and more.
To share this on social media, click on the share icons. You will be prompted to connect your social media account if you have not already.
Thank you for sharing!
---
Comments