---
Like, Comment, Share
SAHD Life: Doing My Daughter's Hair for School
Image: – – Macho Spouse
As a male military spouse and Stay-At-Home-Dad, learning to properly care for my ladies' hair has been a challenging and rewarding experience.
Doing my hair is simple. I've been cutting my own hair since my Academy days. I don't waste time worrying about my hair style anymore, I just shave it all off. I cut as low as my shears will allow me to and then I use my Norelco face shaver to shave the sides and back of my head. My haircuts are free and done in 15 minutes, but I could not imagine being able to perfect doing my daughter's hair in the same amount of time.
The big question for me used to be, "How do I do this?" How do I quickly do my daughter's hair in a way that looks nice and still allows me to get her to school on time?
Keywords: male military spouse, SAHD, stay at home dad, daughter, hair, school
Read more about SAHD Life: Doing My Daughter's Hair for School
---
See also...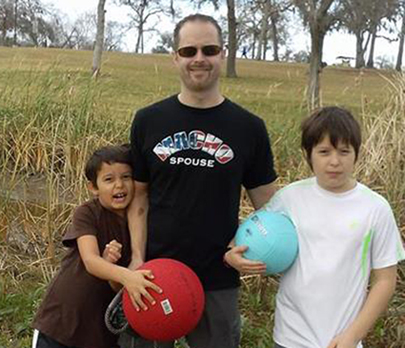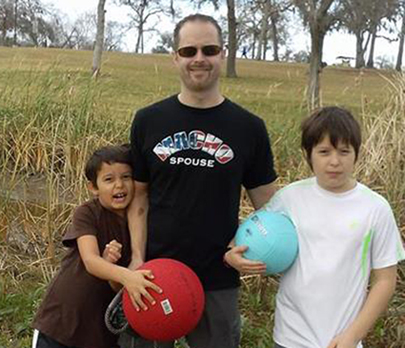 First, I would like to thank Macho Spouse's founder Chris Pape for all of his past, current and future hard work and dedication for the male military spouse community. Also, I want to thank Macho Spouse for the opportunity to write about one of my favorite subjects, BEER! In this blog I will write about beer from a consumer perspective, home brewer and craft beer professional.
Who am I?
I am a service-disabled Coast Guard veteran that transitioned to the craft brewing industry and have now been working in the industry for 18 years. I began my brewing career at a craft brewery in downtown Seattle just two weeks after being honorably discharged. During the course of my brewing career I have also worked in Brewpubs where I held the position of Regional Brewer for a chain of brewpubs. Currently, I consult for breweries and also operate a pilot system to teach prospective brewery owners and homebrewers about the differences between home brewing and professional brewing.
I am also a male military spouse, so I have had to juggle work (when I can), home brewing and the challenges that come with military life. During the last ten years I have primarily been at home taking care of my boys (now 7 and 10), earning a bachelors and just recently my master's degree. I have been keeping my feet wet by home brewing and doing some part time brewery consulting. Now, I am re-entering the craft brewing industry and will be an instructor at both a Craft Brewery Start-up Workshop and Craft Cidery Start-up Workshop for Oregon State University this Spring. Of course, immediately after the workshop we will be relocating so the next five months will be busy! Enough about me, let's talk beer!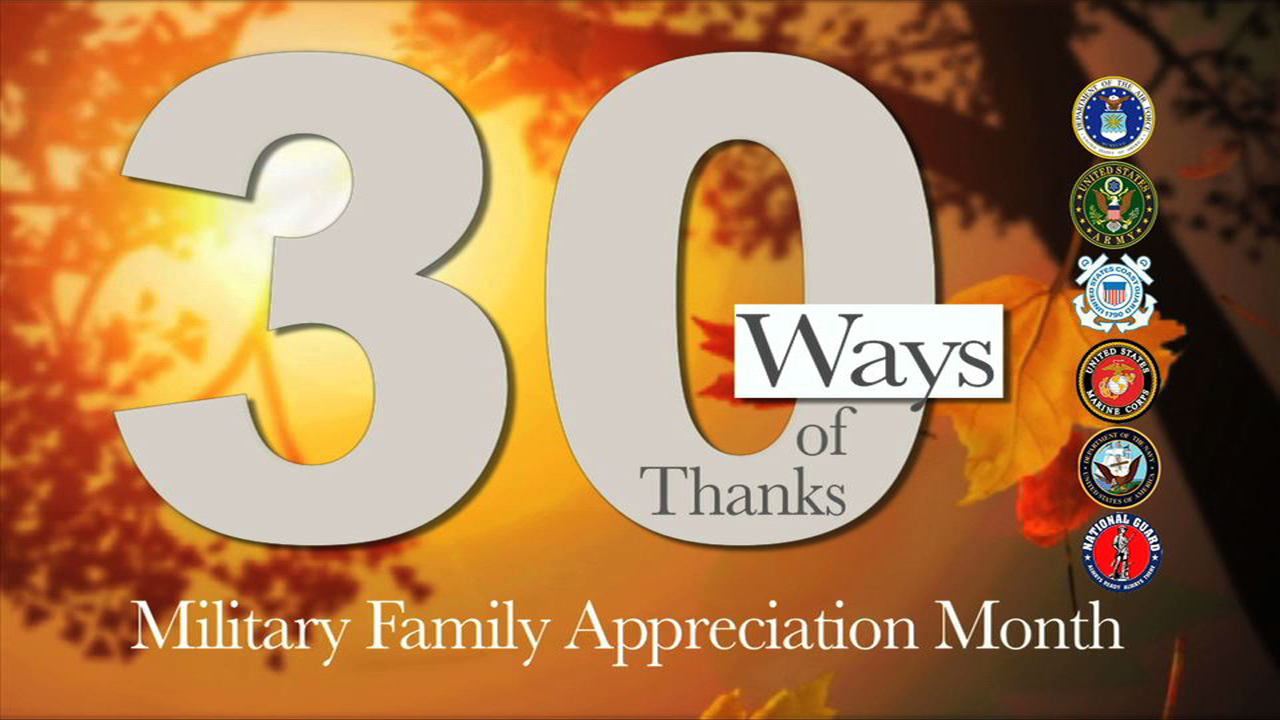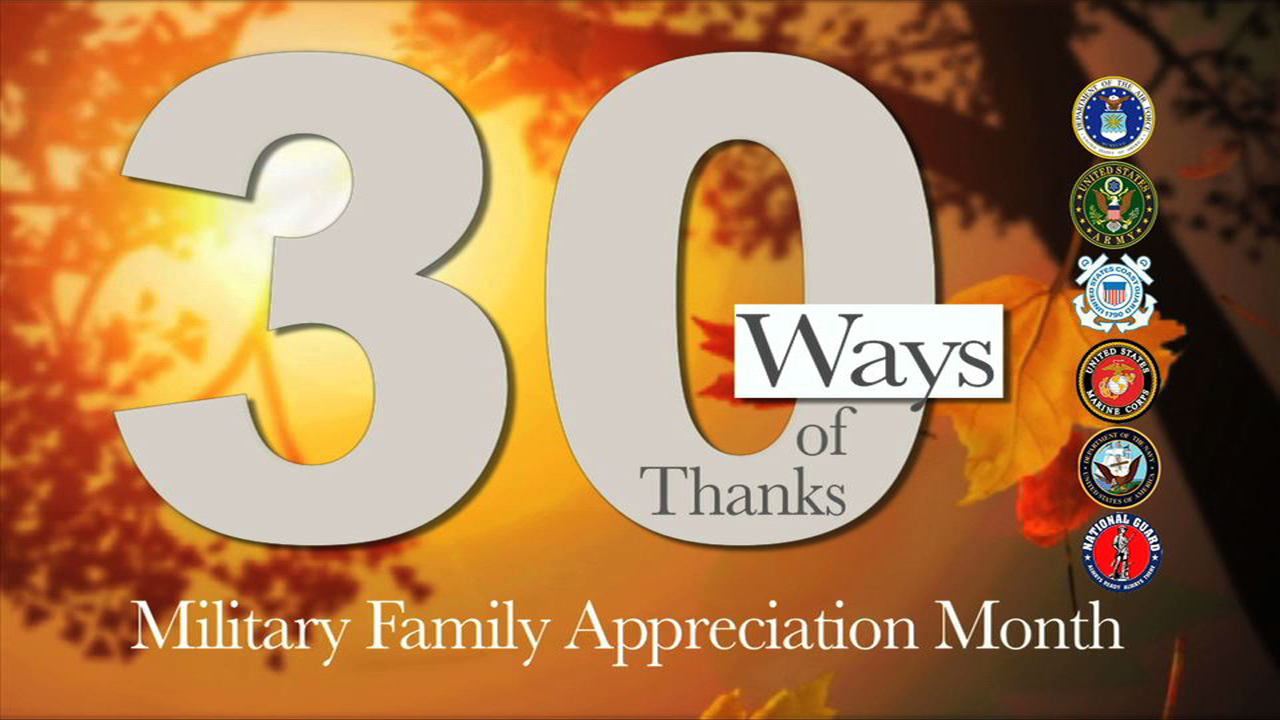 Military spouses are the glue that holds military families together. They manage the homefront while their servicemembers defense ur freedoms. Sometimes, all they need is a little adult conversation and a listening ear.
November is Military Families Appreciation Month, and the 2014 Armed Forces Insurance Branch Spouses of the Year (Branch SOYs) want to help everyone, everywhere participate in thanking and honoring military families.
Americans love our military, but many people don't quite know how best to express their gratitude. As National Guard Spouse of the Year Dr. Ingrid Herrera-Yee notes, "saying "thanks" to our military families is something that many want to do, but are at a loss as to how to do it –or in the case of Guard and Reserve, how to find us!"
So the Branch SOYs created #30Ways of Thanks to help. Each day in November, the Branch SOYs will release a video with an action item that people around the country can participate in virtually or locally, individually or in groups. Participants can hash tag #30Ways so that their messages, photos, or videos are spread far and wide. Hash tags #GratefulNation and #MilFamsRock can also be added as a short-hand way to say "You are amazing, military families!" Best of all, the entire #30Ways video collection will be stored on the Branch SOYs' YouTube channel so that it can be repeated in Novembers to come, or whenever someone is looking for a way to say "thank you" to military families.
---
Share on social media
Macho Spouse uses AddThis share buttons so you can easily share your favorite content from this site to your Facebook, Twitter, and more.
To share this on social media, click on the share icons. You will be prompted to connect your social media account if you have not already.
Thank you for sharing!
---
Comments