---
Like, Comment, Share
PTSD in the Family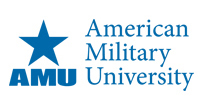 Image: Craig Gilman – Male military spouses should note that statistics indicate their female spouses are more likely to develop PTSD than men. – Macho Spouse
The following article on PTSD was written by American Military University faculty member, Craig Gilman.
June is Post-Traumatic Stress Disorder (PTSD) Awareness Month. The National Institute of Mental Health (NIMH) states that "PTSD affects about 7.7 million American adults, but it can occur at any age, including childhood. Women are more likely to develop PTSD than men, and there is some evidence that susceptibility to the disorder may run in families."
Male spouses should note that statistics indicate their female spouses are more likely to develop PTSD than men. All parents should realize that children are susceptible, as well. Visit the NIMH PTSD site for a comprehensive overview of the causes, symptoms, treatments and tips for living with PTSD. If you suspect a loved one might suffer from PTSD, professional diagnosis and counseling should be strongly pursued.
Here is a brief overview of what to look for if you are the spouse or parent of a current service member or veteran who has experienced traumatic events such as combat, training fatalities, or the sudden death of a loved one or close comrade.
Helpguide.org explains that "The symptoms of post-traumatic stress disorder (PTSD) can arise suddenly, gradually, or come and go over time. Sometimes symptoms appear seemingly out of the blue. At other times, they are triggered by something that reminds you of the original traumatic event, such as a noise, an image, certain words, or a smell."
While everyone experiences PTSD differently, there are three main types of symptoms:
Re-experiencing the traumatic event through flashbacks, dreams, and frightening thoughts

Avoiding reminders of the trauma by avoiding triggers such as places, events, objects, sounds, and situations that act as reminders of the experience

Increased anxiety and emotional arousal, such as being easily startled, feeling tense or on edge, having difficulty sleeping, or angry outbursts
Visit the Helpguide.org PTSD page for specific indicators of these symptoms and more information on PTSD.
NIMH explains that children and teens can have extreme reactions to trauma, but their symptoms may not be the same as adults. In very young children, these symptoms can include:
Bedwetting, when they'd learned how to use the toilet before

Forgetting how or being unable to talk

Acting out the scary event during playtime

Being unusually clingy with a parent or other adult.
Older children and teens usually show symptoms more like those seen in adults. They may also develop disruptive, disrespectful, or destructive behaviors. Older children and teens may feel guilty for not preventing injury or deaths. They may also have thoughts of revenge.
The National Center for PTSD of the Department of Veterans Affairs provides a number of useful links and sound advice for those who suffer from PTSD. Visit their site, which is organized into a Public site for sufferers and their community and a Professionals site that contains a very useful Treatment Overview list of resources. There is also a link to the Guide to VA Mental Health Services for Veterans & Families.
PTSD can be conquered. Helpguide.org suggests that "If you suspect that you or a loved one has post-traumatic stress disorder (PTSD), it's important to seek help right away. The sooner PTSD is confronted, the easier it is to overcome. If you're reluctant to seek help, keep in mind that PTSD is not a sign of weakness, and the only way to overcome it is to confront what happened to you and learn to accept it as a part of your past. This process is much easier with the guidance and support of an experienced therapist or doctor." In emergencies, contact 911.
(For more information on PTSD, please check-out our 5-part video series Dr. Nick Lind of Post Trauma Resources).
---
See also...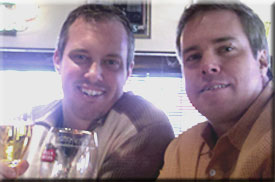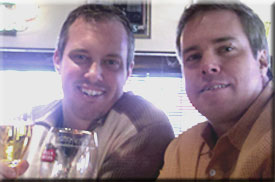 As our organization continues to grow and gains more attention from new people, I've learned that there is some confustion about our name. In fact, I have been asked multiple times if our name, "Macho Spouse," represented a sexist, homophobic point of view. My response to those questions is a simple, no. Actually, the initial response is laughter and surprise with a slight dash of sorrow. This perception is mostly my fault for not spending enough time explaining the meaning behind our name as we grow, leaving others to define "Macho Spouse" for us. I chose our name after careful thought, consideration, and research. I wanted a name that could illustrate our lifestyle while making people smile. I mean, if we can't have a laugh at some of the gender-reversed situations we find ourselves in, then we're taking life too seriously.

Macho Spouse represents a male spouse who has enough self-confidence in his masculinity to cook dinner, clean the house, wash the laundry, and take care of his children while his wife is away in combat. We don't care what your race, religion, sex, or sexual preference is, if you're a military spouse who lives with honor and commitment to your family, you're a Macho Spouse and are always welcome here.

I appreciate your time and support, please help us by joining our conversation...or buying a shirt! I hope this helps better explain who we are and what our name symbolizes. Now I must run along and kick something because I just learned my wife is deploying again.


Sincerely,

Chris Pape and the Macho Spouse Team
We have had the opportunity to hang out with the Founder/Director of My Military Life, Wendy Poling, at three different events this year (Inc 500, NMSN , and USAA's Blogger Conference) and she is pretty damn cool. Wendy has been very generous with her time, knowledge, and experience as we try to build Macho Spouse into something special.
---
Share on social media
Macho Spouse uses AddThis share buttons so you can easily share your favorite content from this site to your Facebook, Twitter, and more.
To share this on social media, click on the share icons. You will be prompted to connect your social media account if you have not already.
Thank you for sharing!
---
Comments