---
Like, Comment, Share
New Military Spouse Book Offers Insight From a Few of Us Male Spouses!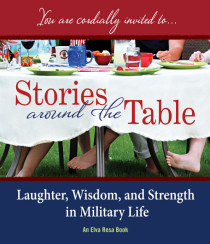 Image: – Stories Around the Table: Laughter, Wisdom, and Strength in Military Life published by Elva Resa Publishing – Macho Spouse
(St. Paul, MN)—Award-winning independent publisher Elva Resa Publishing is pleased to announce the October 2014 release of Stories Around the Table: Laughter, Wisdom, and Strength in Military Life, a collection of personal stories from more than forty military family writers, including spouses, parents, children, and service members. (make sure you check out the list of authors guys...a few of us are represented in this group!)
From poignant to practical, tragic to humorous, these candid conversations shed heartfelt insight on many aspects of military life. Some subjects, such as deployment, reunion, combat injury, post-traumatic stress, and frequent moves, specifically reflect the military lifestyle. Writers also explore topics common to both military and civilian families, including marriage, education, parenting, friendship, faith, finances, depression, infertility, and grief, and how military life influences the experience.
The inspiration for the book came from a phone call Elva Resa author and publisher Karen Pavlicin-Fragnito received from a young military spouse who was facing several military life challenges. "We sent her a variety of books and suggested community resources," says Pavlicin-Fragnito, a former Marine spouse, "but I really wanted to invite that young woman to my kitchen table, to have lunch or coffee or dessert with a handful of other military spouses who understand her life."
At a spouse summit sponsored by Military.com in April 2013, Pavlicin-Fragnito spent two days gathered around tables, listening to military spouses recount stories and lessons learned from around the world. Many of those spouses regularly write or talk about their experiences on social media, in published books and columns, at workshops, or on the radio. "I wanted to invite them all to have lunch with that young spouse—and with other military families, new and seasoned—to laugh, cry, lend insight, and tell stories," she says. "A book seemed like a great venue for a gathering of that scope." The first person at the summit she invited to the literary table was Stars and Stripes columnist Terri Barnes.
Barnes not only contributed a story, she managed the project and edited the compilation for Elva Resa. "Nearly everyone we invited enthusiastically agreed to participate," says Barnes. "These authors transparently shared wisdom from their lives, gained through tragedy, trial and error, and both everyday and extraordinary circumstances."
In addition, all authors agreed to forgo a royalty, making it possible to donate a portion of the proceeds from the sale of the book to nonprofits that serve military families. A primary nonprofit beneficiary will be announced on October 14 at the National Press Club in Washington, DC.
"Terri and I have both encountered many military families in need of support and friendship over the years, but neither of us has a kitchen table big enough or mobile enough to serve military families all over the world," says Pavlicin-Fragnito. "Stories Around the Table is our way of recreating that experience of a conversation with friends in book form, so military family members in even the most remote locations can enjoy a seat at this table. Sharing the proceeds allows us to also support military families who need help beyond what a table of friends or a book can provide."
About the Authors:
More than forty military family members, from well-known to emerging writers and advocates, contribute to Stories Around the Table, including: Sarah Smiley (Dinner With the Smileys), Tanya Biank (Army Wives), Jocelyn Green (The 5 Love Languages Military Edition, with Gary Chapman), Kristin Henderson (While They're At War; Yellow Ribbon Fund), Artis Henderson (Unremarried Widow), Jacey Eckhart (Military.com), Adrianna Domingos-Lupher (MSB New Media), Chris Pape (MachoSpouse.com), Lori Volkman (Military Spouse CEO; The New York Times At War), and Sara Horn (A Greater Freedom, with Oliver North; GOD Strong; WivesofFaith.org).
Contributing writer Sara Horn says, "As military spouses, we can convince ourselves that we have to be able to do everything on our own, but I don't think that's true. We have God, and we have each other. I'm excited about this book of stories from so many wonderful writers; it's a tangible reminder we can hold in our hands and, as we read, realize other people have felt the same way or have gone through similar experiences. We can gather around our virtual table."
Stories Around the Table will be released October 1 and is available at MilitaryFamilyBooks.com and other retailers. Please visit StoriesAroundTheTable.com for more information, including a full list of authors, with links to bios, and the Menu (table of contents).
---
See also...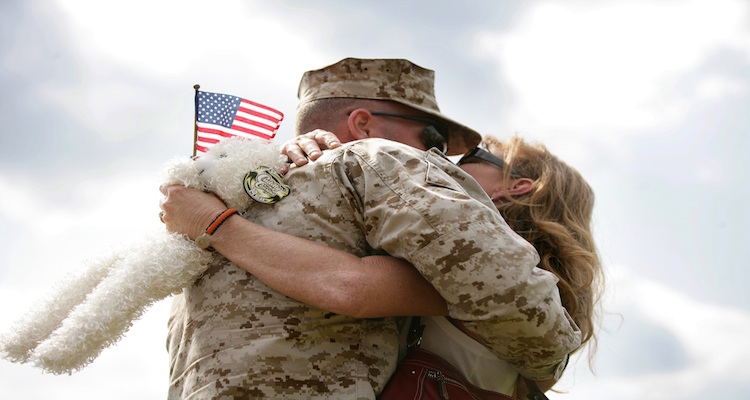 Facebook groups are wonderful things that most people probably don't use to their full advantage. With a group, you can control who is in the group and even if the group can be found via search. This makes it perfect for chatting or sharing things that you don't want everyone to see.
1. To Keep In Touch With Friends and Family
Use groups to keep a conversation with your close friends or family. You can freely share things you many not feel comfortably sharing on just your Facebook page and it's great for planning events or large get together. It's also easier to keep up with everything than having to visit everyone's pages
2. Easier Communication With Your Spouse During Deployments
We all know that communication can be limited during deployment. There are pictures and stories you want to share with your spouse, but don't want everyone else to see, so share them in a group. You can limit it to just the two of you as members, then when he/she gets a chance to check in, they can see everything at once.
3. Network At A New Duty Station
The hardest thing to do at a new duty station is make friends and network. Find a Facebook group for your base. Ask questions about the area, learn about classes for fitness or other things that interest you, and even find babysitters.
4. Keep Up With Your Spouse's Unit
A lot of units and FRG's have Facebook groups or pages. This can easily allow you to see what is going on with the unit and any upcoming events that may be of interest to you. These groups are especially helpful if the unit is gone for training or deployed.
5. Garage Sale Pages
Right? Facebook garage sale pages are great! You can easily buy and sell items and even find people for house cleaning or babysitters. Since it's a group, the admins should only allow people in your area to be included.
6. Entertainment Purposes
Groups can be started for anything, including news, current events, or your favorite TV show. If your spouse hates watching OITNB, talk about the episodes in a group with other fans.
7. Foster And Receive Support From Other Military Spouses
Have questions about benefits, PCSing, or military life in general, there's a group for that. If there isn't you can start one! Everything from <a_dropped style="color: #bb133e;" href="http://martinsburgcollege.edu/enroll-now/financial-assistance/" target="_blank">MyCAA for spouses to wounded warrior wives.
8. Helping To Reach New Goals
Looking to grow your business or go back to school? Find a supportive group of like-minded people to answer any questions and help keep you motivated.</p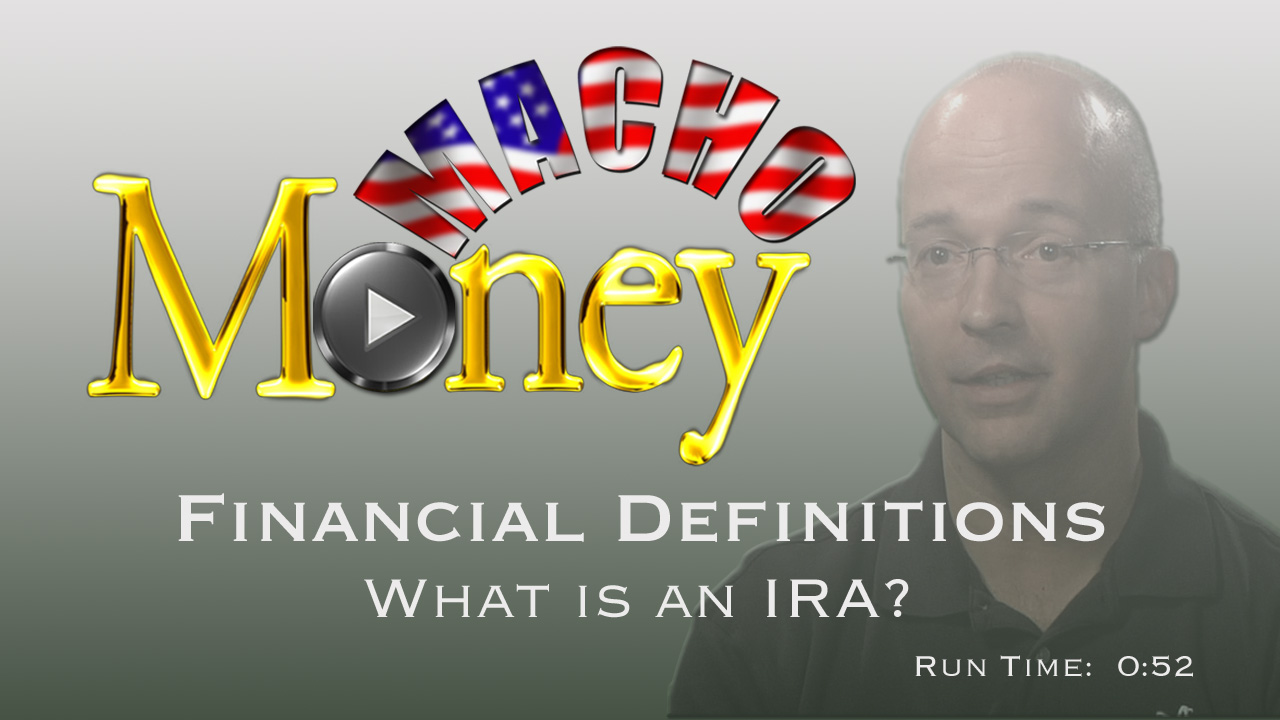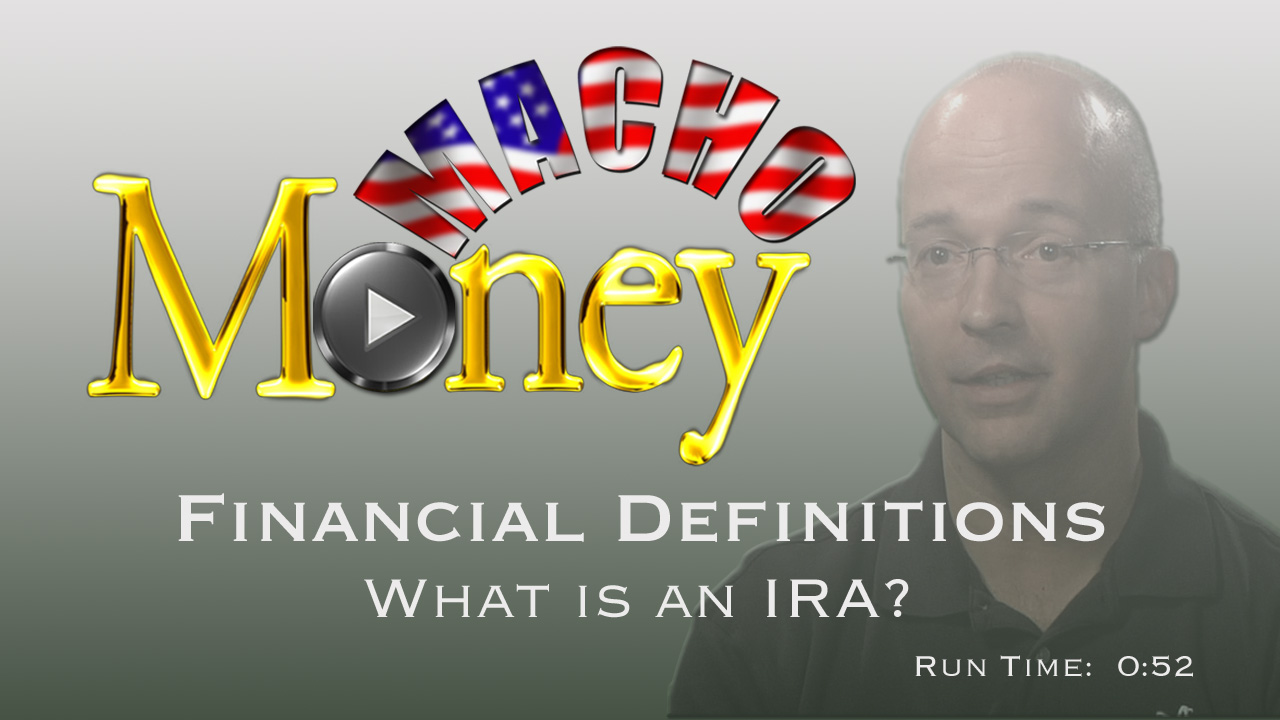 When talking investments, IRA is the abbreviation for "Individual Retirement Account," not "Irish Republican Army." According to About.com, IRAs are basically savings plans with lots of restrictions. The main advantage of an IRA is that you defer paying taxes on the earnings and growth of your savings until you actually withdraw the money. The main disadvantage is the tax law imposes stiff penalties if you withdraw the funds before you turn age 59.5 years old. There are different types of IRAs, each with their own tax implications and eligibility requirements. And here is a little fun fact, IRA's stem from the early 1970s when NBC broadcasted a television special called "The Broken Promise," which showed Americans the consequences of poorly funded pension plans. In this short video, USAA Certified Financial Planner Scott Halliwell explains IRAs in further detail.
---
Share on social media
Macho Spouse uses AddThis share buttons so you can easily share your favorite content from this site to your Facebook, Twitter, and more.
To share this on social media, click on the share icons. You will be prompted to connect your social media account if you have not already.
Thank you for sharing!
---
Comments