---
Like, Comment, Share
Money Tool for Male Military Spouses - PowerPay

Image: – Male Military Spouses cab use PowerPay to help manage money and eliminate debt – Macho Spouse

Very early in my experience as a male military spouse I encountered the PowerPay Money Tool. I remember the day my wife brought home a floppy disk with the DOS version of this financial software. (Yeah, that just took me waaaaaay back.) It didn't have any frills, but PowerPay helped us calculate, plan and execute our path to debt elimination.
I know that there are plenty of money management tools out there. PowerPay is worth a look, especially if you need to develop your debt-elimination plan. This money management tool helped my family.
- Taurus
PowerPay Money Tool will give you the tools to develop a personalized, self-directed debt elimination plan. Discover how quickly you can become debt free, and how much you can save in interest costs by following your debt reduction plan.
Utah State University Extension is pleased to provide this debt management tool without any cost to consumers worldwide. Below are a few exciting features of PowerPay 5.0. Login to the right and start gaining control of your financial future today!
---
See also...


Since I've been married, one of the best summers I've had was when my wife was deployed. Sounds crazy and maybe a little insensitive to my wife...but it's true!
First of all, don't get me wrong -- holding down the home front during the deployment was one of the hardest things I've been through. But without the structure of my wife's workweek I was able to spend the summer exploring the great outdoors with our 2 boys. We went on one camping trip after another, any day of the week. A couple times I didn't even bother unpacking the truck when we got home. I just did some laundry, re-packed the cooler, and after a day or two at home we headed back out to another National Park.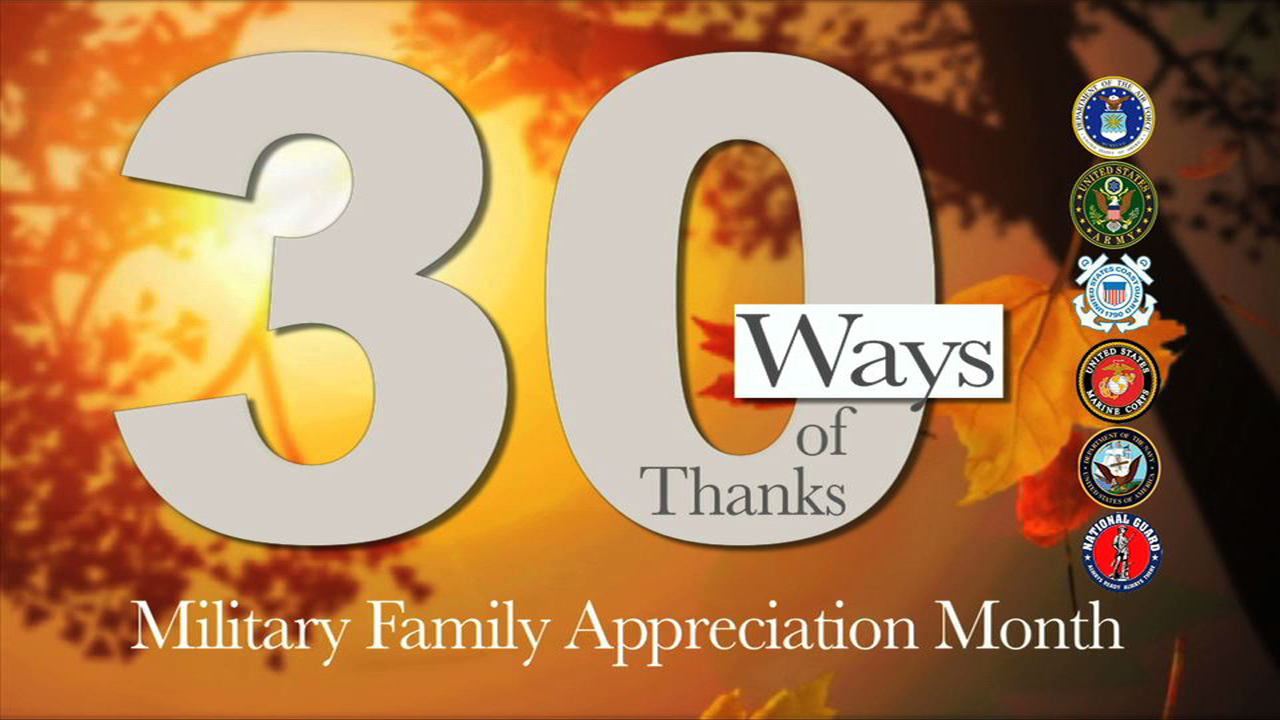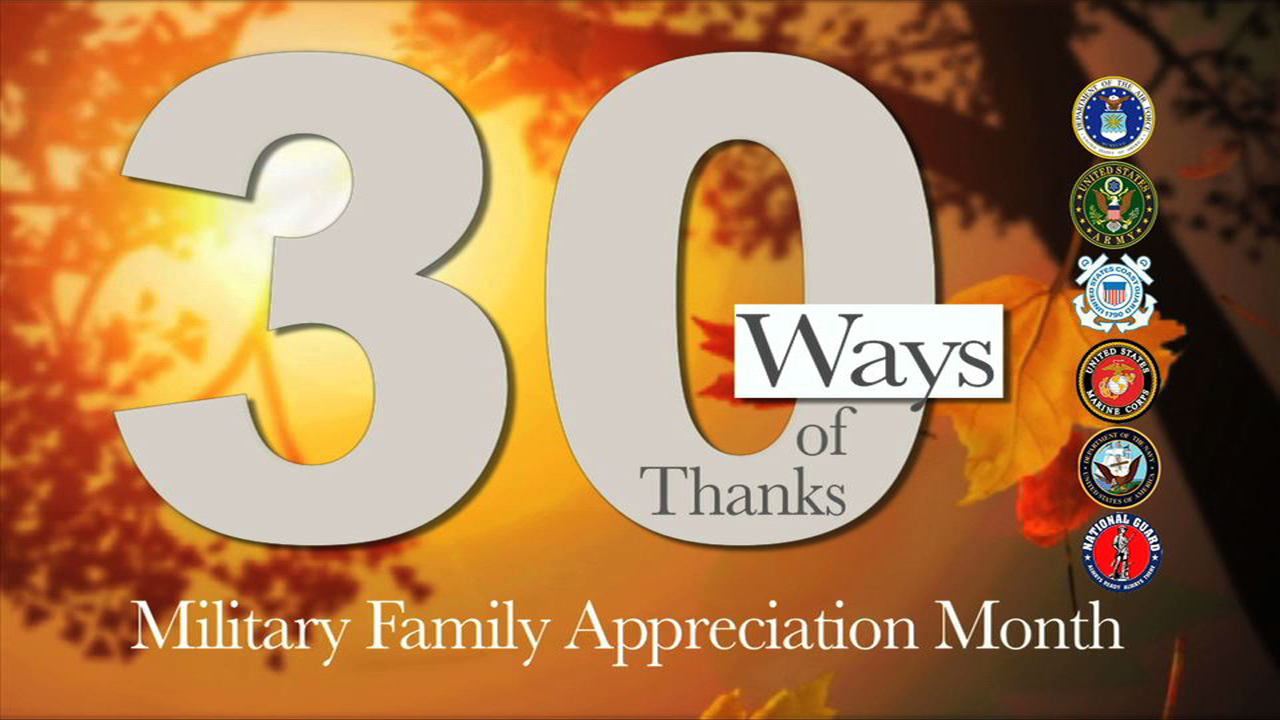 USO's can be found worldwide, and are the go-to place for military and their families in transit, or in need of assistance in a new place. You can volunteer at USOs, or donate resources to help them do even more good work.
November is Military Families Appreciation Month, and the 2014 Armed Forces Insurance Branch Spouses of the Year (Branch SOYs) want to help everyone, everywhere participate in thanking and honoring military families.
Americans love our military, but many people don't quite know how best to express their gratitude. As National Guard Spouse of the Year Dr. Ingrid Herrera-Yee notes, "saying "thanks" to our military families is something that many want to do, but are at a loss as to how to do it –or in the case of Guard and Reserve, how to find us!"
So the Branch SOYs created #30Ways of Thanks to help. Each day in November, the Branch SOYs will release a video with an action item that people around the country can participate in virtually or locally, individually or in groups. Participants can hash tag #30Ways so that their messages, photos, or videos are spread far and wide. Hash tags #GratefulNation and #MilFamsRock can also be added as a short-hand way to say "You are amazing, military families!" Best of all, the entire #30Ways video collection will be stored on the Branch SOYs' YouTube channel so that it can be repeated in Novembers to come, or whenever someone is looking for a way to say "thank you" to military families.
---
Share on social media
Macho Spouse uses AddThis share buttons so you can easily share your favorite content from this site to your Facebook, Twitter, and more.
To share this on social media, click on the share icons. You will be prompted to connect your social media account if you have not already.
Thank you for sharing!
---
Comments