---
Like, Comment, Share
Marine to SAHD: Transitions
Image: – – Macho Spouse
Where has the time gone? It seems like yesterday I became a stay-at-home-dad (SAHD) and was asking for help and opinions on everything. I have to say "thank you" to everyone who helped me with this big transition. And speaking of transitions, this one is complete...I am now a SAHD and proud of it! I can now rock a puke-stained jacket, diaper bags, and car seats with pink bows on them with no problem. My days of being a Marine are in the past, I will always love the Corps, but now I have a greater love...my girls.
Like any good Marine, I've fused both worlds together to create a schedule that allows me to get stuff done around the house while my girls attend physical therapy. I actually had to get a white board calendar to help remind me about all our appointments. During the day, this gives me some time for myself...not a lot, but enough. I can say that my transition from Marine to SAHD has mostly been a success because of my ability to keep to this schedule and the support of my wife.
This lifestyle has not been as boring as I thought it would be. The girls have kept me on my toes when it comes to house work, food, and especially the laundry.

My schedule has helped a bunch, but there are a few things that have been problematic. One is that if I need/want to go somewhere, I must pack for at least four hours just in case I'm out when it's feeding time. The second problem has been getting everything packed into the truck within 30 minutes, not possible...I have tried and tried. So now we have to add 30 minutes to our schedule just to pack the car (including the girls) if we want to go out. Quick trips to get meals are a thing of the past. So the transition to SAHD may be complete, but I now face a whole new set of challenges.
Throughout this process, I hope to share my insight on having multiples and hopefully I can still learn a thing or two from the other dads out there. Like, how to pack the vehicle in less than 30 minutes.
Andrew "Fergie" Ferguson
Andrew "Fergie" Ferguson is a disabled Marine Veteran, male military spouse and Stay-At-Home-Dad (SAHD), sharing his progression from Marine to SAHD and giving back to new dads like himself, mostly with multiples.
---
See also...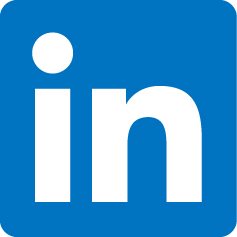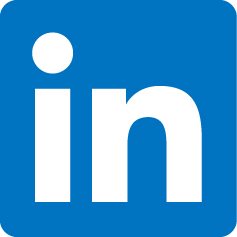 Job hunters know LinkedIn as the social network that caters primarily to job seekers and recruiters. Users create professional profiles and highlight job experience, internships and educational achievements. Yet there is more to leveraging the power of LinkedIn than merely creating a profile.
Be short and to the point. Make it easy for recruiters and potential employers to scan your background by providing a summary that features keywords. Leave out anecdotes. Instead, focus on highlights and achievements that are of interest to someone looking to hire you for your desired position. If you are at a loss for words and phrases, look at the job descriptions recruiters currently use to advertise available positions. Use some of these same keyword phrases.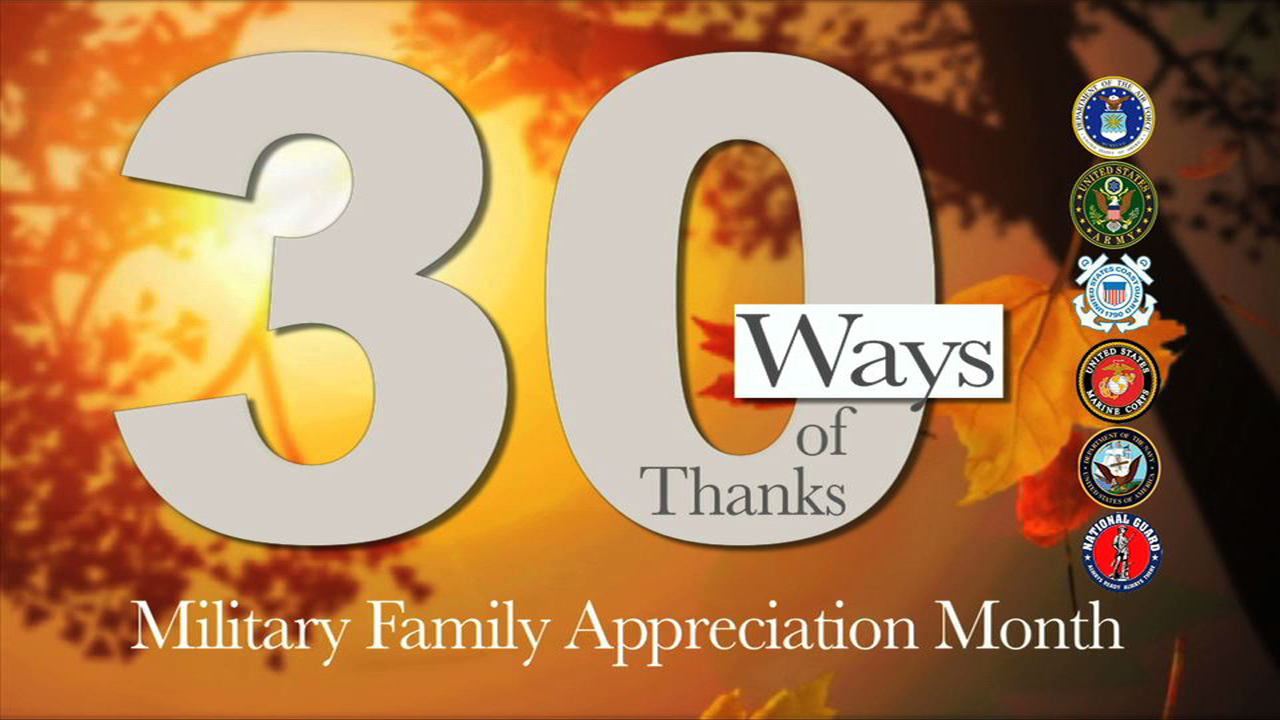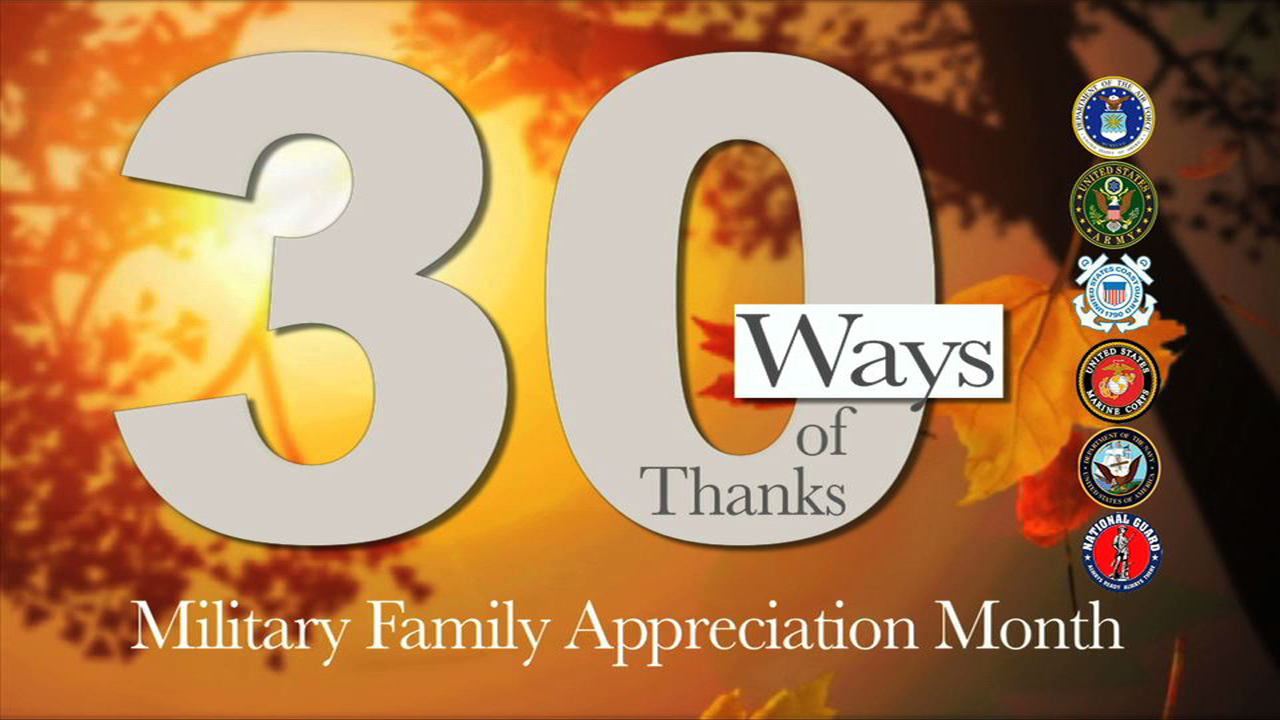 A group of military spouses wrote Stories Around the Table, a collection of stories about what military family life is like. A portion of sale proceeds benefit Operation Homefront, and organization that helps military families in crisis.
November is Military Families Appreciation Month, and the 2014 Armed Forces Insurance Branch Spouses of the Year (Branch SOYs) want to help everyone, everywhere participate in thanking and honoring military families.
Americans love our military, but many people don't quite know how best to express their gratitude. As National Guard Spouse of the Year Dr. Ingrid Herrera-Yee notes, "saying "thanks" to our military families is something that many want to do, but are at a loss as to how to do it –or in the case of Guard and Reserve, how to find us!"
So the Branch SOYs created #30Ways of Thanks to help. Each day in November, the Branch SOYs will release a video with an action item that people around the country can participate in virtually or locally, individually or in groups. Participants can hash tag #30Ways so that their messages, photos, or videos are spread far and wide. Hash tags #GratefulNation and #MilFamsRock can also be added as a short-hand way to say "You are amazing, military families!" Best of all, the entire #30Ways video collection will be stored on the Branch SOYs' YouTube channel so that it can be repeated in Novembers to come, or whenever someone is looking for a way to say "thank you" to military families.
---
Share on social media
Macho Spouse uses AddThis share buttons so you can easily share your favorite content from this site to your Facebook, Twitter, and more.
To share this on social media, click on the share icons. You will be prompted to connect your social media account if you have not already.
Thank you for sharing!
---
Comments