Man to Man: Tim Blake - Talking About Deployments
Tim Blake, Army male military spouse, talks about deployments.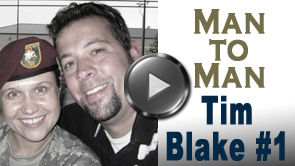 Tim Blake is an Army male military spouse with over 14 years experience as a stay-at-home-dad who has successfully guided his family through multiple deployments. Tim also writes for Military Spouse and his own blog, Army Dad (armyspouseami.blogspot.com). In this video, Tim shares some of what he has learned over the years about surviving a deployment.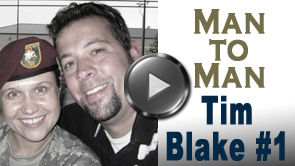 Image for Man to Man: Tim Blake - Talking About Deployments –