---
Like, Comment, Share
Looking for an alternative to the Stay-at-home dad label
Image: – – Macho Spouse
Do Stay-at-home Dads (SAHDs) need a title? Anne-Marie Slaughter, over at The Atlantic, argues that dads who are the family's primary caretakers need a word to describe them that makes "male caregiving attractive to men" and makes it "cool."
From The Atlantic:
We need a new vocabulary to describe men who choose to be at home as caregivers all or part of the time. In my last post I linked to Abigail Rine's description of her "feminist housedude," a term that is catchy but unlikely to spread beyond the hipper spots on the West coast. Mr. Mom is obviously out, as is househusband. Stay-at-home dad is neutral but not exactly enticing.
One alternative is the phrase that a number of men are using, calling themselves "work-at-home" dads. Most of them mean that they are working on income-generating projects out of the home while also taking care of kids, but we use work-at-home mothers and work-at-home fathers for any parents who are not actually going into an office, whether they are working for pay or not? Or we could try to ignore gender altogether and call men or women spending time at home caring for children, aging parents, or any other family member needed care full-time or part-time caregivers, while calling anyone who works for pay, whether from home or an office, a full-time or part-time breadwinner.
Caregivers and breadwinners is the right frame of reference for thinking about work-family issues as a whole, as it takes account of both straight and gay men and women in a wide variety of roles. But it feels too abstract—dare I say it, too academic—to be part of everyday conversation. Similarly, work-at-home mothers and work-at-home fathers seems too politically correct and simply does not provide the information that the questioner wants to know, rightly or wrongly, which is whether you work for pay or not. The deeper problem, of course, is that when someone asks you "what do you do," unless you tell them you work for pay they will conclude that you don't actually "do" anything. Caregiving doesn't register as an occupation, no matter how demanding and rewarding it might be. But that's a much bigger conversation for another day.
My point in raising the entire question of a vocabulary to describe men at home is to find a way to make male caregiving attractive to men—indeed to make it cool. Any term that is just a male version of a female term, like househusband instead of housewife, won't do it. It is easier for a woman to be masculine than for a man to be feminine, the gay rights movement notwithstanding. Stay-at-home father does not have that problem, but in a society that prizes dynamism and movement as much as Americans do, any label that starts with "stay" is not going to be cool. Contrast "stay at home" with "go out into the world": which would you prefer?
Read more: The Atlantic
---
See also...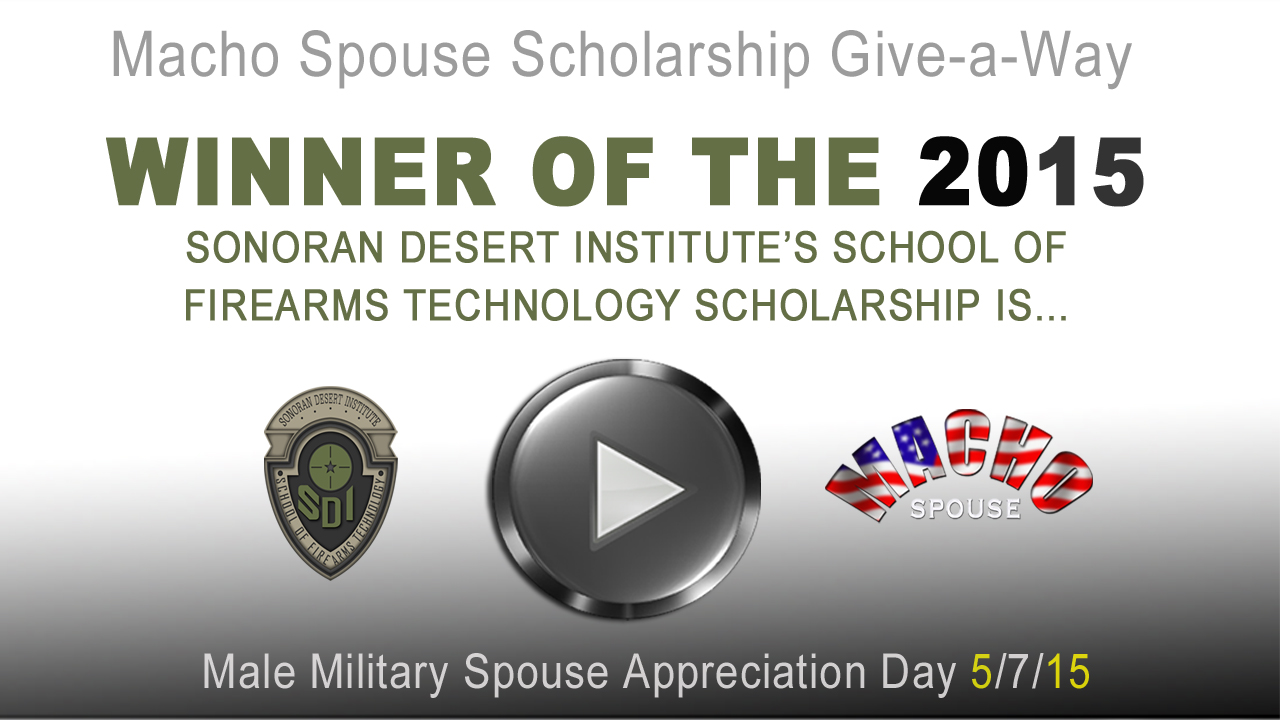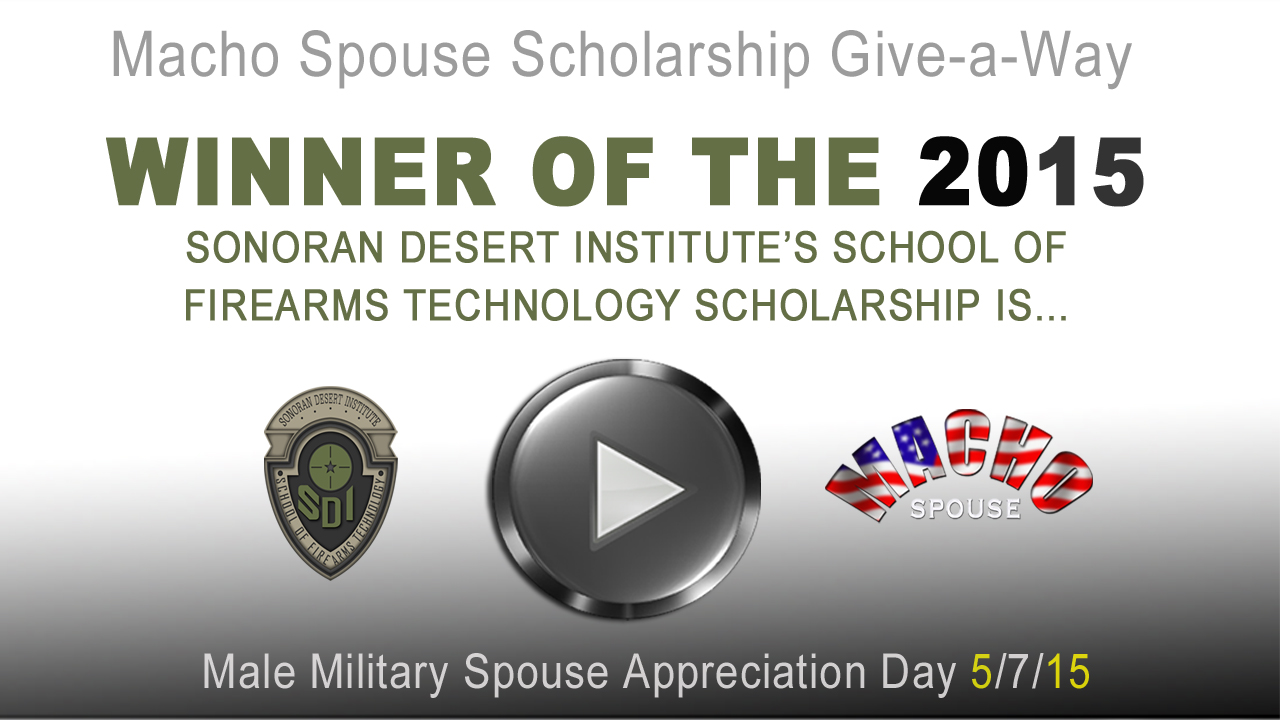 (The video is a little blurry due to some military spouse appreciation happening last night, but you'll be able to clearly hear who was selected as this year's winner.)
Congratulations to everyone who participated in the first ever Macho Spouse Scholarship Give-a-Way presented by the Sonoran Desert Institute! This year, every MachoSpouse.com member had a chance to win a free Gunsmithing Scholarship from SDI's School of Firearms Technology. Only one could win, and that's what sucks because several guys have shown a TON of passion and interest in this line of education. If you didn't win (tiny violins playing), don't worry because you may still be eligible for free tuition through the MyCaa grants. We recommend contacting SDI for more information and help with that process. If MyCaa isn't your thing, or your not eligible, SDI offers quite a few eBooks on gunsmithing that you can download for FREE from their website. Here are two of the more popular ones:
http://www.schooloffirearmstechnology.net/workbench
http://www.schooloffirearmstechnology.net/shotgun-shells
Again, these are FREE! Plus, they have a great YouTube channel filled with tutorials and such, AND we will continue to promote different gunsmithing "How To" videos on our site. SDI is trying hard to take care of ALL of us! (applause from the gallery)
Congratulations again to this year's winner and we hope everyone has a great Male Military Spouse Appreciation Day!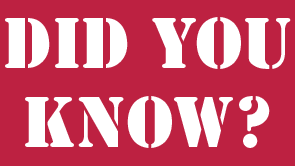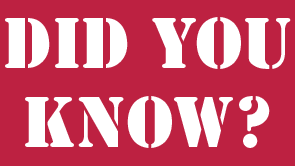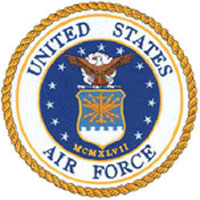 Did you know that the USAF Services website has a section devoted to spouses?
The Spouse Support portion of the site is designed to provide Air Force spouses information on resources to help them adapt to Air Force Life. The site also has forums are available to registered users that are designed to allow for peer support to provide real perspectives on life in the Air Force.
---
Share on social media
Macho Spouse uses AddThis share buttons so you can easily share your favorite content from this site to your Facebook, Twitter, and more.
To share this on social media, click on the share icons. You will be prompted to connect your social media account if you have not already.
Thank you for sharing!
---
Comments