Media: by Civilian Male Military Spouse Taurus James –
---
Like, Comment, Share
Live Through The Loss - A Personal Message About Losing My Eyesight
Image: – by Civilian Male Military Spouse Taurus James – Macho Spouse
Originally, I made this video for the community at Computer Music Academy (CMA), but it is for anyone who has ears to hear what I'm saying.
What I'm saying in this video is simple - Don't Quit!
I'm passing on encouragement and wisdom I received.
I started losing my eyesight in 2014. The change was quick and drastic. The most difficult part for me was not having any answers regarding why this was happening.
My years as a stay at home dad and civilian male military spouse helped make strong my confidence in handling change and challenges. But this was different.
My wife and daughter were patient and helped meget to where I am today, living with this challenge.
Strong, Healthy Marriages is a subject that I am pretty passionate about. in the context of US Military and readiness, how to develop and maintain strong military marriages is a core issue.
Marriage can be touggh enough, without all of the added challenges from the military context. Like they say, "Life Happens" and"Life Goes On" regardless of the challenges and losses you face. I'm echoing the same words spoken by manypeople whar are greater than I am, and who have overcome challenges and losses far greater than mine. Don't Ever Give Up!
Take time and examine closely what you THINK and what you SAY, especially when challenges arise in your marriage and liofe.Practice restructuring your thoughts and reprasing your statements to put your WILL in front of the challenge you face.Doing this has really changed my course for the better as I navigate this life.
Figure out, "How am I going to...?", even with the challenge. LIVE, while you figure it out. Yes, you can help people after you figure it out, but don't miss the powerful, meaningful impact you can have as you lIVE Through the process of figuring it all out!
Look, I'm not suggesting that you ignore the pain or the loss presented by the challenges. Pain hurts, so go ahead and hurt. Go through the grieving process. But you can't stay there. Remember, life goes on - LIVE - and you will, too.
Look, you may not look like me, think like me or believe like me, but YOU HAVE LIFE like me.LIVE THROUGH THE LOSS. Your life matters and you have the potential to inspire, influence and impact people, directly and indirectly, in positive ways resulting in more meaningful life experiences. Don't Quit!
Grace and Peace!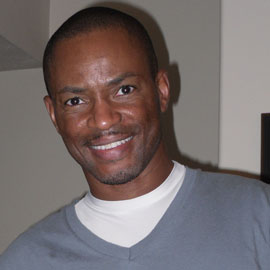 Taurus James is the 2016 Armed Forces Insurance Military Spouse of the Year from Wright Patterson Air Force Base. Taurus is a 20-year civilian male military spouse and stay-at-home-dad. He is also a minister and composer of Moody instruMental Music. Taurus is a professional IT Consultant and Web Developer, and he built and maintains the Machospouse.com website for free. Find out more about Taurus through his blog:
"Faithwalk Music: Faith, Music and Life of a Moody instruMental Musician"
---
See also...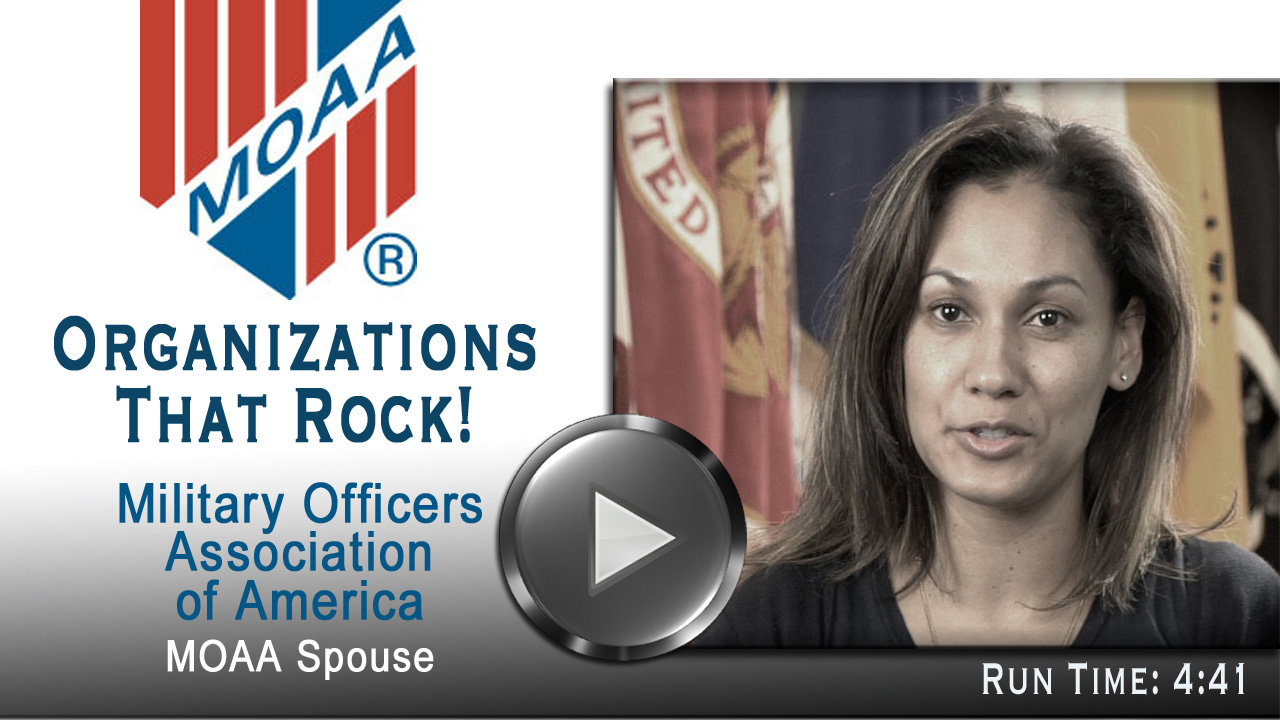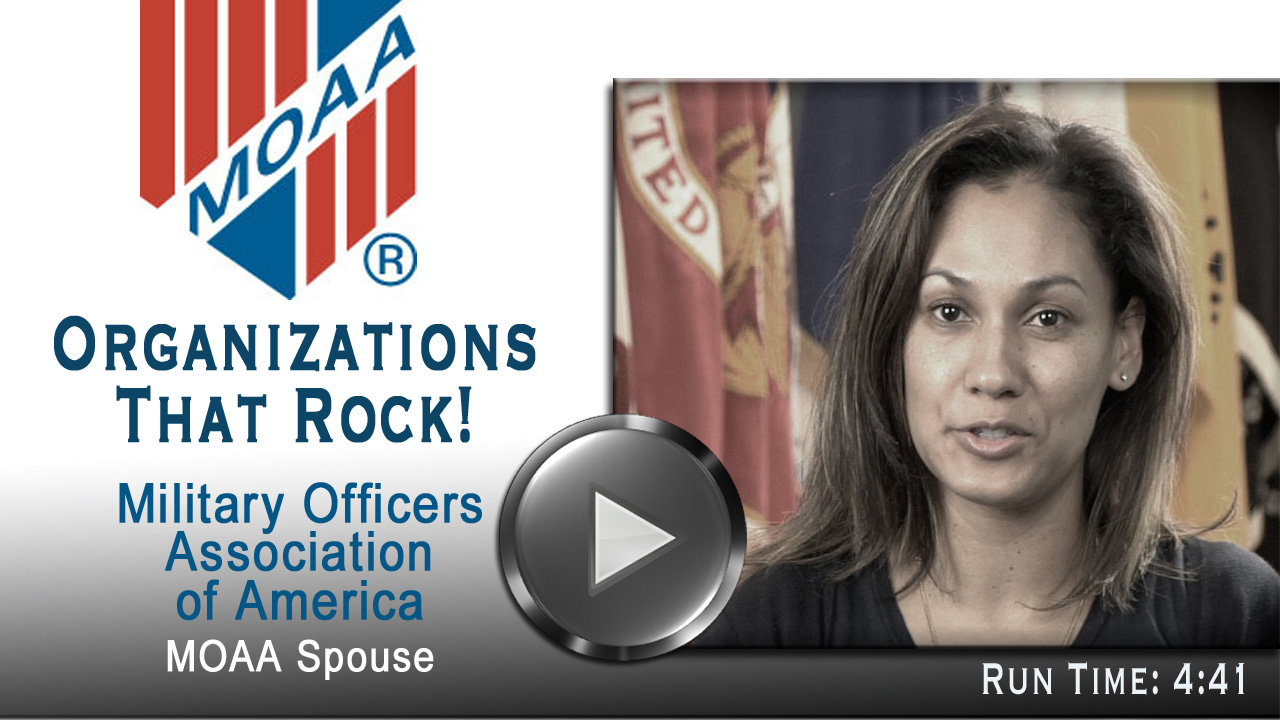 The Military Officers Association of America is the nation's largest and most influential association of military officers. It is an independent, nonprofit, politically nonpartisan organization. They are the leading voice on compensation and benefit matters for all members of the military community, and are a powerful force speaking for a strong national defense and representing the interests of military officers at every stage of their careers. Learn why male military spouses should pay attention and get involved with what MOAA is doing.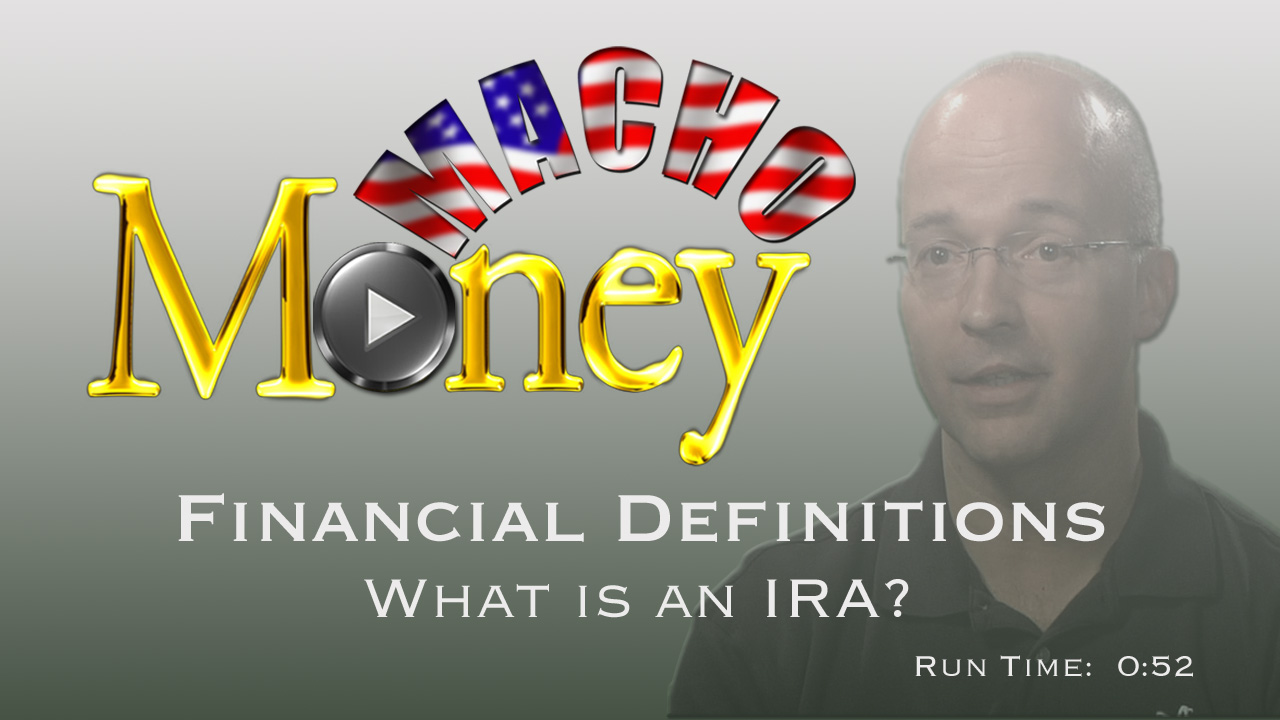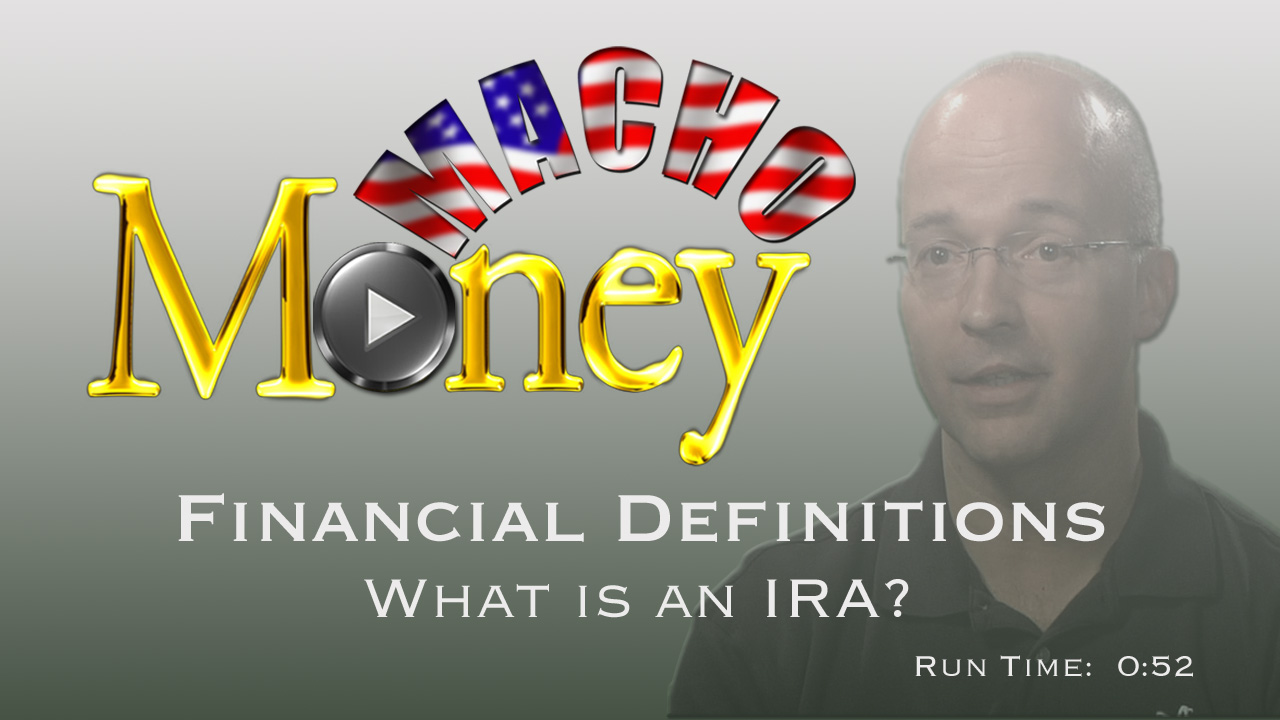 When talking investments, IRA is the abbreviation for "Individual Retirement Account," not "Irish Republican Army." According to About.com, IRAs are basically savings plans with lots of restrictions. The main advantage of an IRA is that you defer paying taxes on the earnings and growth of your savings until you actually withdraw the money. The main disadvantage is the tax law imposes stiff penalties if you withdraw the funds before you turn age 59.5 years old. There are different types of IRAs, each with their own tax implications and eligibility requirements. And here is a little fun fact, IRA's stem from the early 1970s when NBC broadcasted a television special called "The Broken Promise," which showed Americans the consequences of poorly funded pension plans. In this short video, USAA Certified Financial Planner Scott Halliwell explains IRAs in further detail.
---
Share on social media
Macho Spouse uses AddThis share buttons so you can easily share your favorite content from this site to your Facebook, Twitter, and more.
To share this on social media, click on the share icons. You will be prompted to connect your social media account if you have not already.
Thank you for sharing!
---
Comments