---
Like, Comment, Share
Inc 500/5000 Conference and Mentor Fair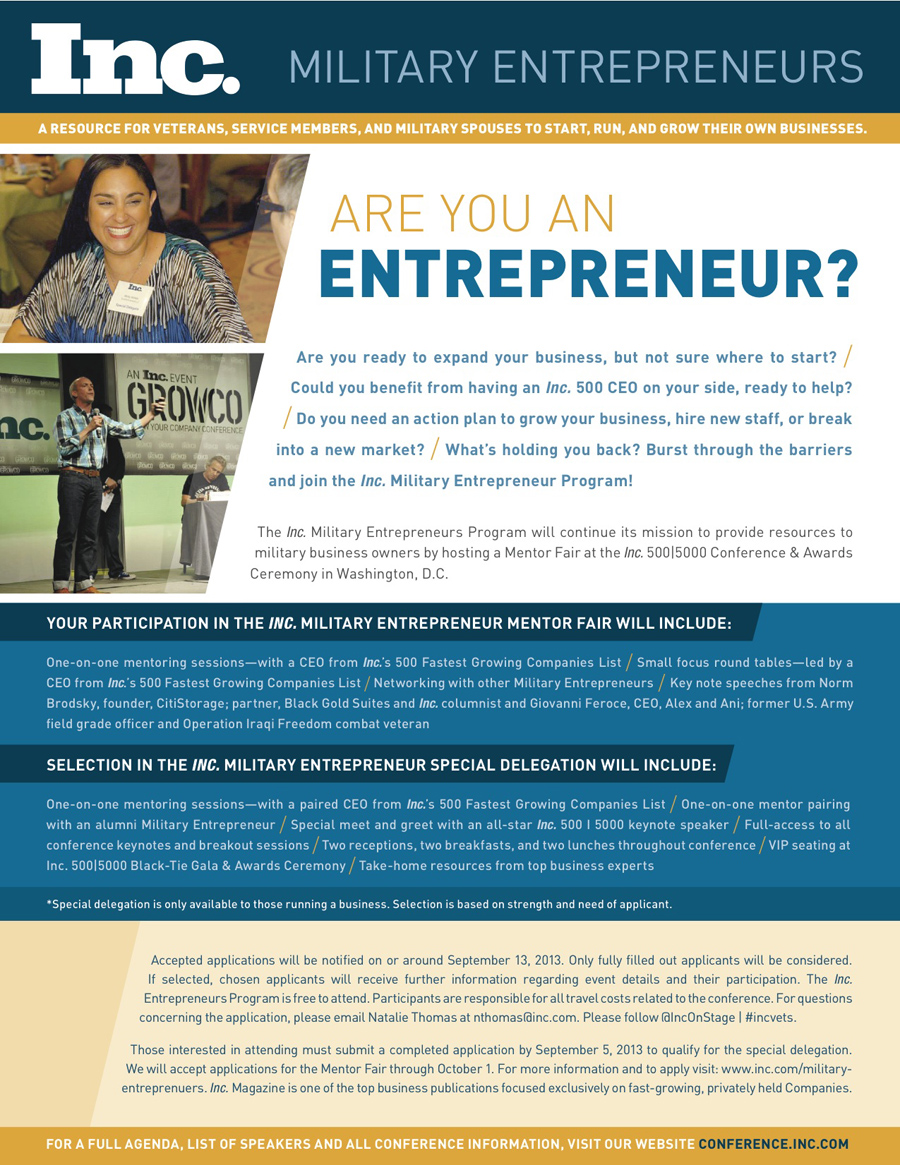 Image: – Join the Inc. Military Entrepreneur Program at Inc 500/5000 Conference and Mentor Fair – Macho Spouse
Guys, I personally attended this event last year in Phoenix and it was the best conference I've ever attended. Inc. goes out of their way to make you feel welcome and feel as part of their family. They offer a high-level of support even when the conference is over...hell, especially when the conference is over. If you have your own business, or are thinking of starting one, I highly recommend you apply for this program. If you don't get selected, I highly encourage you to go anyway.
Chris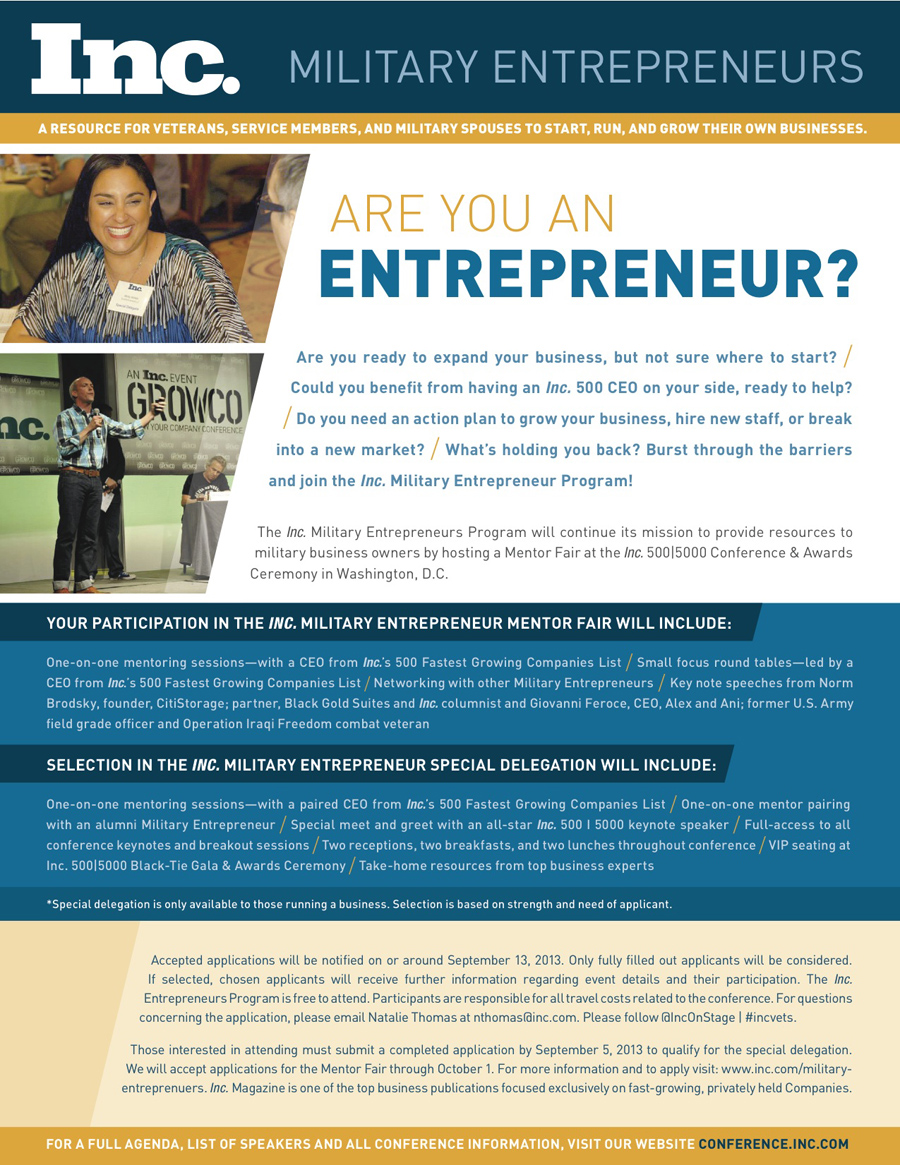 line. MILITARY ENTREPRENEURS
ARE YOU AN ENTREPRENEUR?
Are you ready to expand your business, but not sure where to start?
Could you benefit from having an Inc. 500 CEO on your side, ready to help?
Do you need an action plan to grow your business, hire new staff, or break into a new market? What's holding you back?
Burst through the barriers and join the Inc. Military Entrepreneur Program!
The Inc. Military Entrepreneurs Program will continue its mission to provide resources to military business owners by hosting a Mentor Fair at the Inc. 50015000 Conference & Awards Ceremony in Washington, D.C.
YOUR PARTICIPATION IN THE INC. MILITARY ENTREPRENEUR MENTOR FAIR WILL INCLUDE:
One-on-one mentoring sessions—with a CEO from Inc.'s 500 Fastest Growing Companies List / Small focus round tables—led by a CEO from Inc.'s 500 Fastest Growing Companies List / Networking with other Military Entrepreneurs / Key note speeches from Norm Brodsky, founder, CitiStorage; partner, Black Gold Suites and Inc. columnist and Giovanni Feroce, CEO, Alex and Ani; former U.S. Army field grade officer and Operation Iraqi Freedom combat veteran
SELECTION IN THE INC. MILITARY ENTREPRENEUR SPECIAL DELEGATION WILL INCLUDE:
One-on-one mentoring sessions—with a paired CEO from Inc.'s 500 Fastest Growing Companies List / One-on-one mentor pairing with an alumni Military Entrepreneur / Special meet and greet with an all-star Inc. 500 I 5000 keynote speaker / Full-access to all conference keynotes and breakout sessions / Two receptions, two breakfasts, and two lunches throughout conference /VIP seating at Inc. 50015000 Black-Tie Gala & Awards Ceremony / Take-home resources from top business experts
'Special delegation is only available to those running a business. Selection is based on strength and need of applicant.
Accepted applications will be notified on or around September 13, 2013. Only fully filled out applicants will be considered. If selected, chosen applicants will receive further information regarding event details and their participation. The Inc. Entrepreneurs Program is free to attend. Participants are responsible for all travel costs related to the conference. For questions concerning the application, please email Natalie Thomas at nthomasfainc.com. Please follow faIncOnStage I #incvets.
Those interested in attending must submit a completed application by September 5, 2013 to qualify for the special delegation. We will accept applications for the Mentor Fair through October 1. For more information and to apply visit: www.inc.com/military-entreprenuers. Inc. Magazine is one of the top business publications focused exclusively on fast-growing, privately held Companies.
FOR A FULL AGENDA, LIST OF SPEAKERS AND ALL CONFERENCE INFORMATION, VISIT OUR WEBSITE1
ON FEREN CE.I NC.COM
---
See also...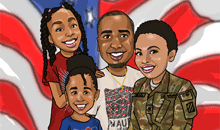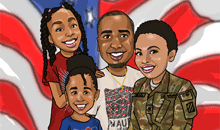 During deployment, it is important to recognize the signs and symptoms of depression. According to WebMD, some of the symptoms of depression are:
Difficulty concentrating, remembering details, and making decisions
Fatigue and decreased energy
Feelings of guilt, worthlessness, and/or helplessness
Feelings of hopelessness and/or pessimism
Insomnia, early-morning wakefulness, or excessive sleeping
Irritability, restlessness
Loss of interest in activities or hobbies once pleasurable, including sex
Overeating or appetite loss
Persistent aches or pains, headaches, cramps, or digestive problems that do not ease even with treatment
Persistent sad, anxious, or "empty" feelings
Thoughts of suicide, suicide attempts
Now, we also have to understand that there is a difference between simply being sad and depression. There is going to be, in most cases, a period of sadness and change associated with deployment. This is normal. It is not uncommon for people to have some of the symptoms of depression, yet not be suffering from depression.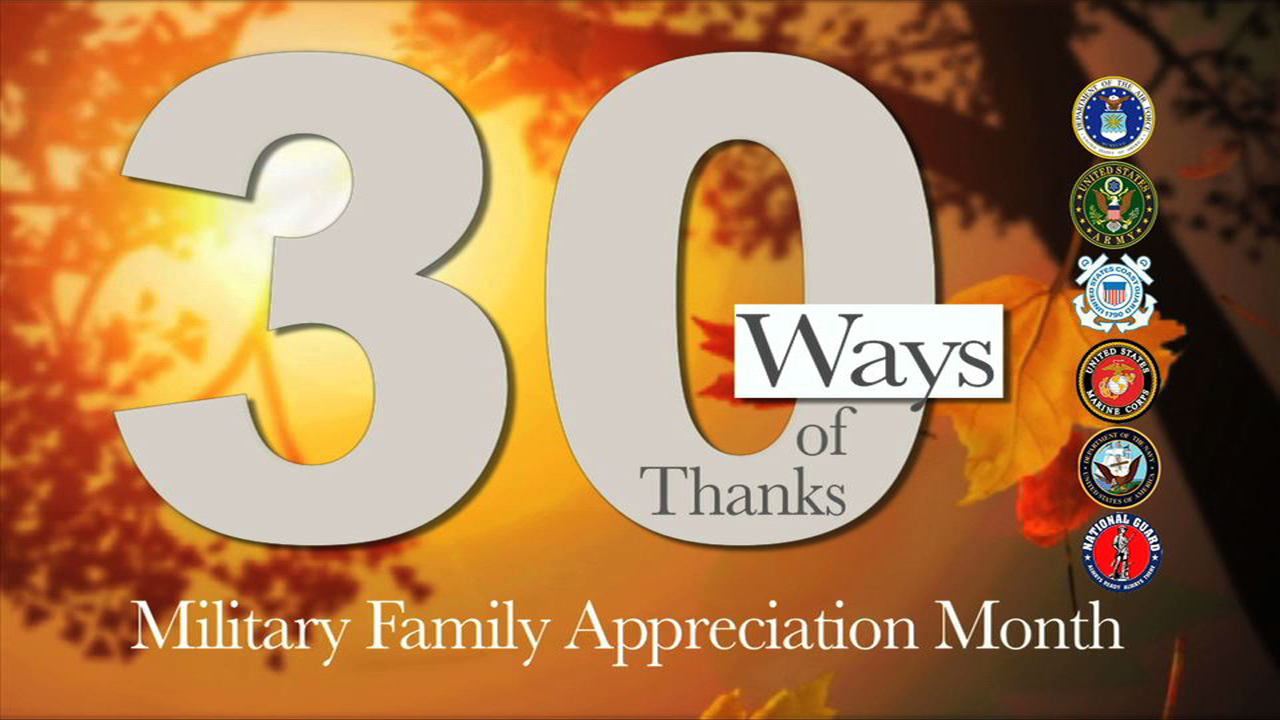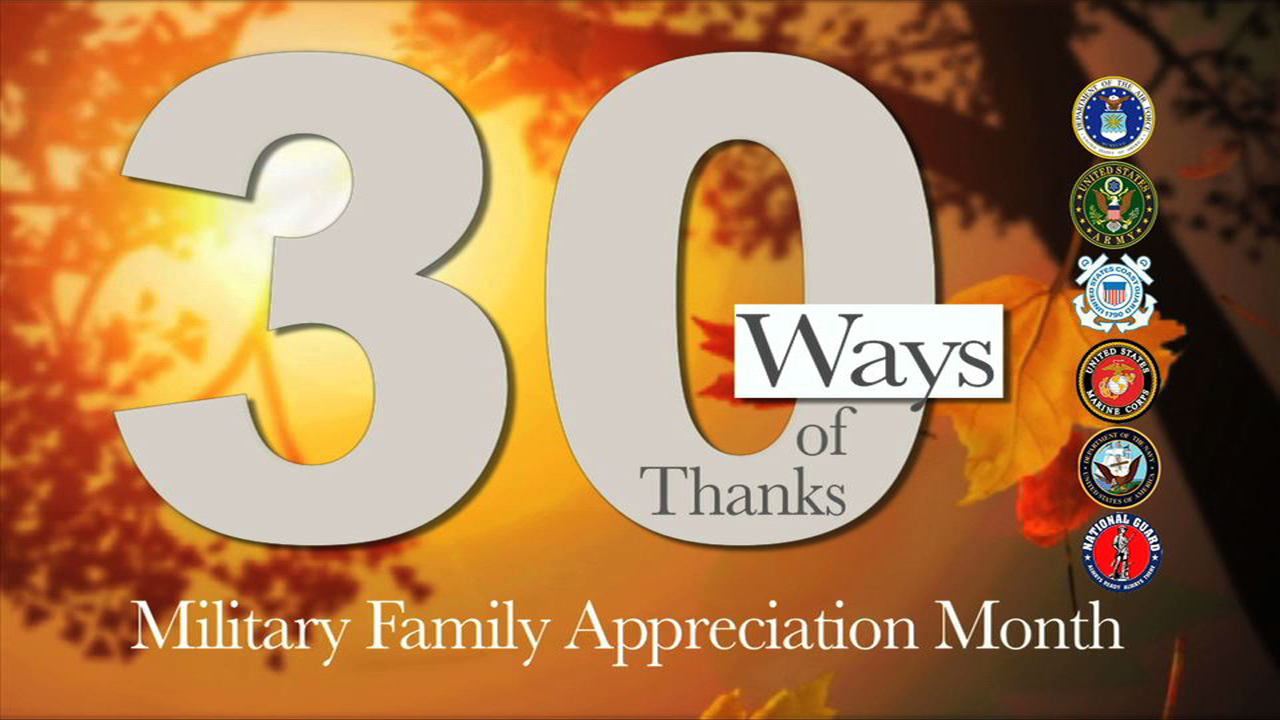 Participating in the Coast Guard's Run to Remember is an excellent way to show your support for military families! For more information, visit CoastGuardFoundation.org.
November is Military Families Appreciation Month, and the 2014 Armed Forces Insurance Branch Spouses of the Year (Branch SOYs) want to help everyone, everywhere participate in thanking and honoring military families.
Americans love our military, but many people don't quite know how best to express their gratitude. As National Guard Spouse of the Year Dr. Ingrid Herrera-Yee notes, "saying "thanks" to our military families is something that many want to do, but are at a loss as to how to do it –or in the case of Guard and Reserve, how to find us!"
So the Branch SOYs created #30Ways of Thanks to help. Each day in November, the Branch SOYs will release a video with an action item that people around the country can participate in virtually or locally, individually or in groups. Participants can hash tag #30Ways so that their messages, photos, or videos are spread far and wide. Hash tags #GratefulNation and #MilFamsRock can also be added as a short-hand way to say "You are amazing, military families!" Best of all, the entire #30Ways video collection will be stored on the Branch SOYs' YouTube channel so that it can be repeated in Novembers to come, or whenever someone is looking for a way to say "thank you" to military families.
---
Share on social media
Macho Spouse uses AddThis share buttons so you can easily share your favorite content from this site to your Facebook, Twitter, and more.
To share this on social media, click on the share icons. You will be prompted to connect your social media account if you have not already.
Thank you for sharing!
---
Comments