Image: – – Macho Spouse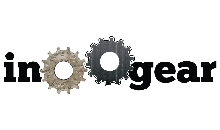 In Gear was started by Career Minded Military Spouses for Career Minded Military Spouses. We operate on the principle that in every location and in every occupation, Military Spouses will always seek opportunities to help each other find and pursue fulfilling employment.
We seek to build community, expand professional networks, share resources and learn from each other. We expand the impact of existing government programs by addressing the specific needs of spouses whose professional career trajectories are interrupted by frequent moves and deployments. We target professional employment and career progression NOT just job placement.