---
Like, Comment, Share
Help for Male Military Spouse Dads at National At-Home Dad Network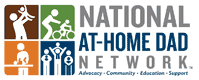 Image: – Help for Male Military Spouse Dads at National At-Home Dad Network – Macho Spouse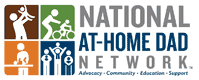 We know that many our visitors here at Macho Spouse are dads - some working and some stay-at-home-dads - who are looking for answers to the question "How do I do this?" We are constantly looking for resources to help all male military spouses and we are happy to share a great online resource for dads.
Help is available for male military spouse dads at the National At-Home Dad Network. All dads can learn from this online resource that provides support, education and advocacy for fathers who are the primary caregivers of their children.
The National At-Home Dad Network is a 501c3 non-profit organization dedicated to providing support, education and advocacy to fathers who are the primary caregivers of their children. The organization has chapters in over 69 cities throughout the U.S. and Canada and hosts one of the longest-running fatherhood events in the world, the 18th Annual At-Home Dads Convention in Denver, CO on Oct. 18-19, 2013.
The National At-Home Dad Network recognizes two of the greatest challenges at-home dads face - Isolation and Identity - and has some great information for dads on how to overcome these challenges. We encourage male military spouse dads to visit their site and we will be sharing some of their content here on Macho Spouse.
---
See also...


Whatever your Winter Holiday tradition, now is the time when many cultures have historically livened up the dark days of winter (in the Northern Hemisphere) with celebrations of community, charity, and gift-giving*. Going into debt, however, should not be a part of your tradition.
How much should you spend on Christmas?

I'm big on using percentages when budgeting. Except for the really, really poor or really, really rich, it makes sense to me that if Martha gets paid 50% more than George, then Martha can spend 50% more than George. That generally goes for housing, cars, or Christmas presents. In other words, don't try to "keep up with the Joneses," especially if you get paid less than the Joneses. That's the idea behind the 60% Budget: keep regular, monthly expenses down to 60% of your gross income, so you can save 10% each towards retirement, long-term savings, and short-term savings; the last 10% is 'fun money' for Starbucks, beer, wine, pizza, McDonald's, toys, etc. Ideally throughout the year you've saved up enough in your short-term savings to pay for Christmas, even after you've paid for oil changes, shoes for the kids, and a trip to the beach over the summer.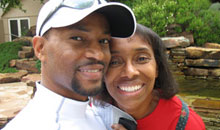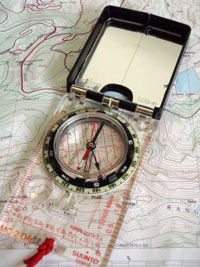 Hey! Does anyone have a marriage map that I can borrow? Better yet, does anyone have a military marriage map that I can borrow? (I could sure use a military marriage compass, too, if you have one. But I don't want to press my luck by asking for too much at once. So, I'll wait on the compass.)
I tried "googling" (yeah, that's a word) "marriage map" but Google kept giving me links to "wedding map" instead. Thanks Google, but I don't want to know how to get to Don and Susan's wedding! I want a map that I can use to help my wife and I get to that Happy Marriage Wonderland place that I have been hearing about since we have been married!
Still don't know what a marriage map is? Don't worry, I think Google is still trying to figure that one out, too.
Seriously, though, I am looking for a military marriage map that my wife and I can use to figure out exactly where we are and navigate to exactly where we want to be in our military marriage. Do you have one?
---
Share on social media
Macho Spouse uses AddThis share buttons so you can easily share your favorite content from this site to your Facebook, Twitter, and more.
To share this on social media, click on the share icons. You will be prompted to connect your social media account if you have not already.
Thank you for sharing!
---
Comments