Media: Dr. Nicholas Lind, PsyD, defines PTSD in this multi-part video series. –
---
Like, Comment, Share
Defining Post-Traumatic Stress Disorder (PTSD)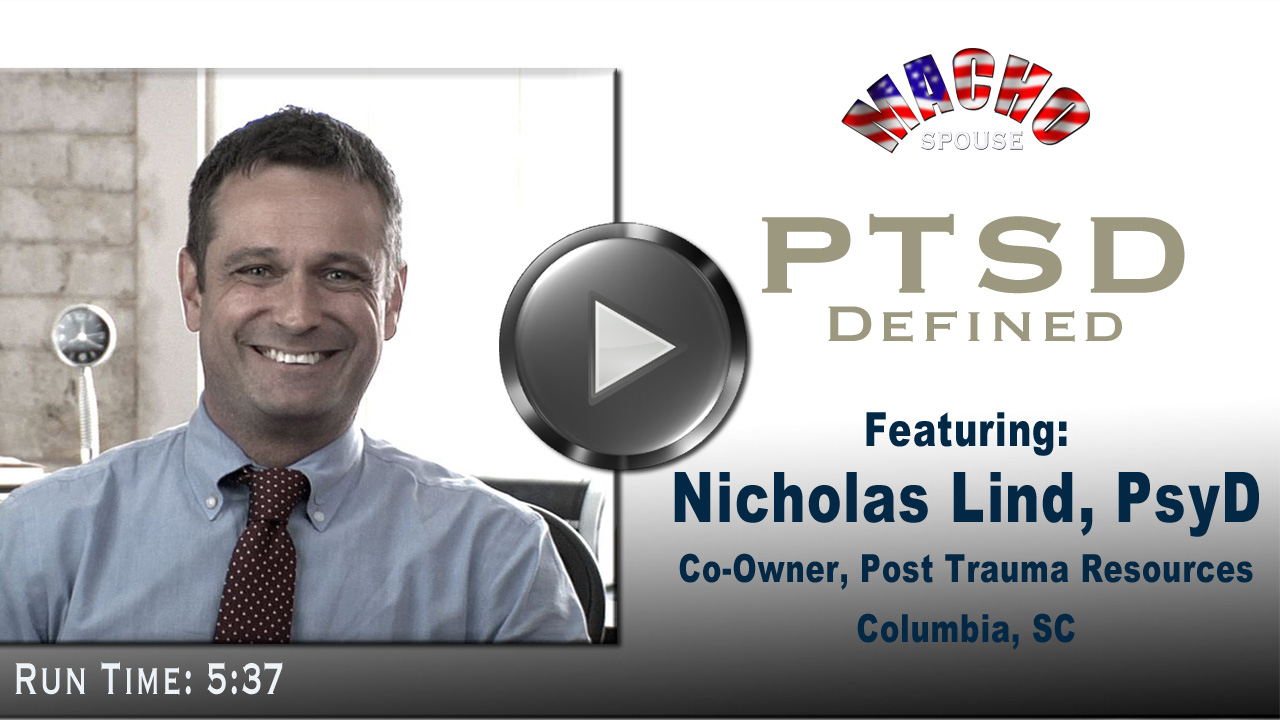 Image: – Dr. Nicholas Lind, PsyD, defines PTSD in this multi-part video series. – Macho Spouse
Post Traumatic Stress Disorder (PTSD or PTS) is a serious battle injury we wanted to know more about, so we found Nicholas Lind, PsyD, Co-Owner of Post Trauma Resources (Columbia, SC).  In this multi-part series, Dr. Lind defines PTSD, explains the symptoms, shares how and when to seek help, and offers insight into living with someone who struggles with PTS symptoms.  This first video offers a thorough explanation of what causes PTSD and how it may affect our families.
---
See also...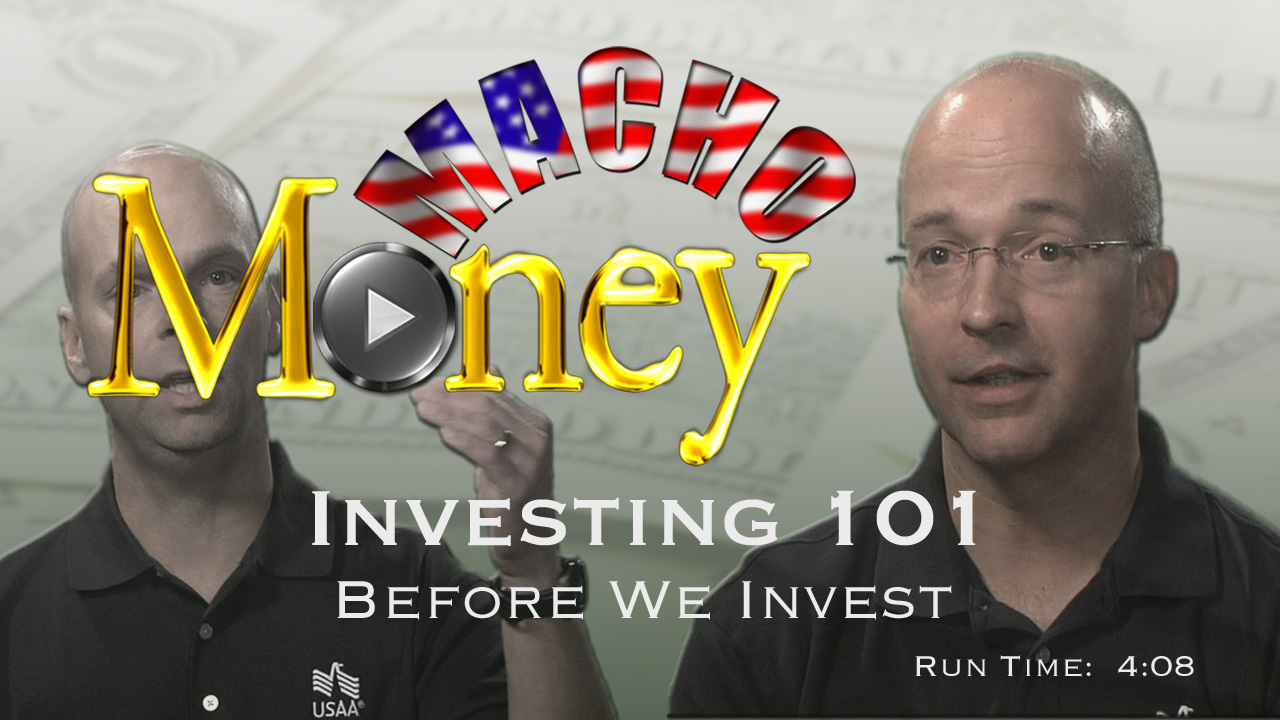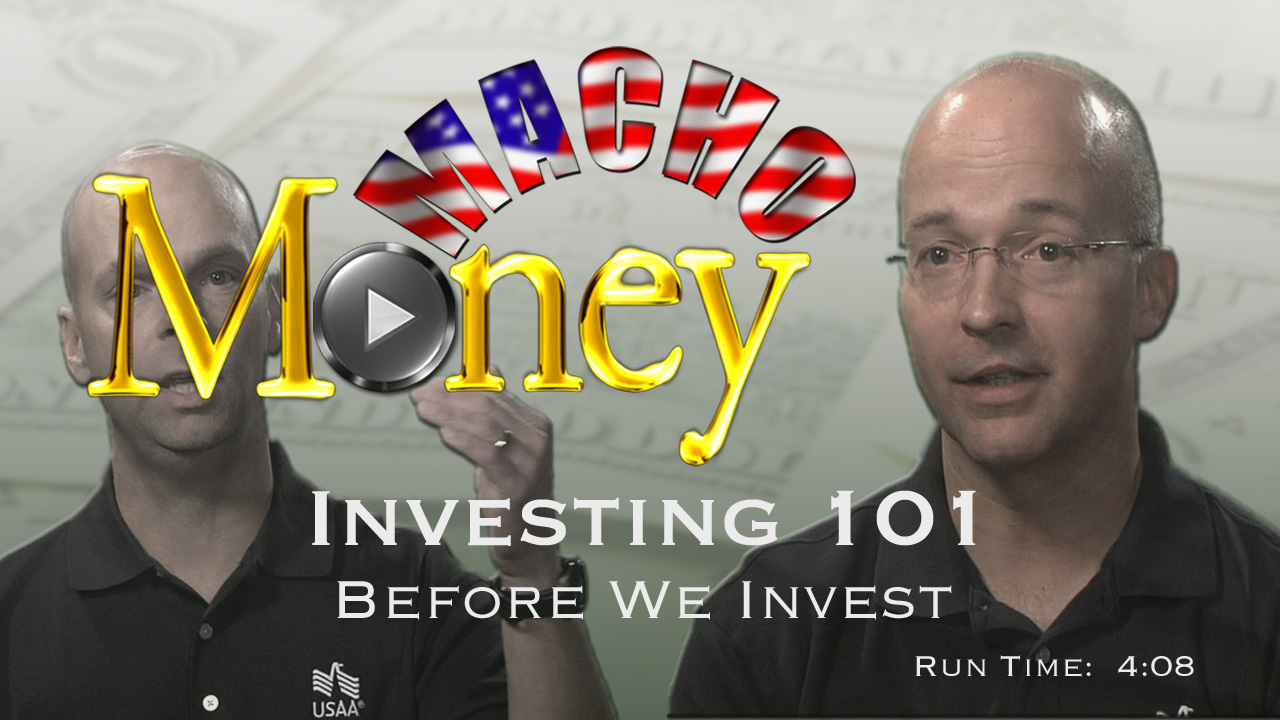 Macho Money Investing 101 is a video series based on the fundamentals of investing. These videos will discuss many different types of investment accounts, some basic investment philosophies, and offer advice on how to find the right financial planner to fit your needs. Investing is a risk we take to build financial wealth, and even though the level of risk varies from one military family and investment to another, there will always be an opportunity to lose money. Anyone remember 2008? So before we begin investing our hard-earned cash, we really should have our basic life needs covered just in case something goes wrong. In this video, Certified Financial Planners, Scott Halliwell and JJ Montanaro, discuss what anyone's first steps to investing should look like. Wrestling with the idea of cutting money from your budget to build a savings account? Below is some great advice from both JJ and Scott on why it's important to have some cash readily available in a savings account.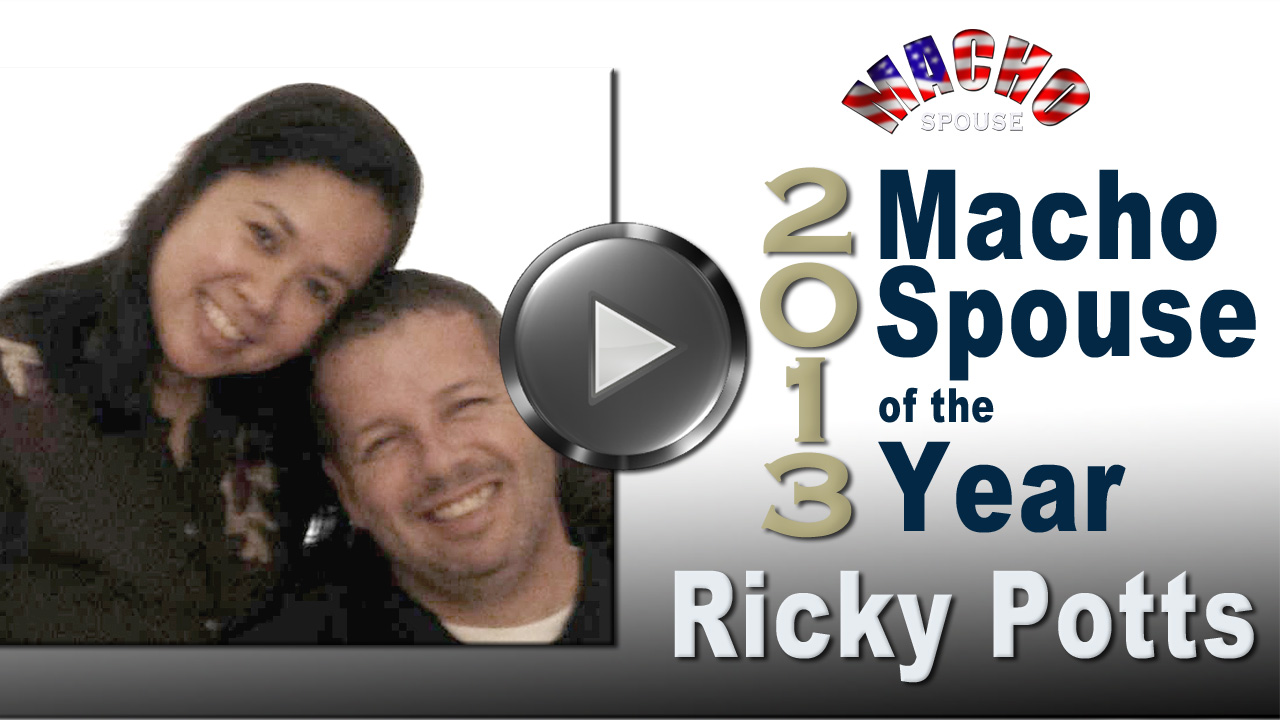 The 1st Annual Macho Spouse of the Year title was awarded to Ricky Potts on May 25, 2013. Ricky's wife is an active Army National Guard, they've been married for over 11 years, and currently live in Georgia. Ricky will receive a Macho Spouse t-shirt, 6-pack of beer, a cigar, and an awesome Pampered Chef grill set provided by Shelley Huber (look her up on Facebook for all your Pampered Chef needs).
---
Share on social media
Macho Spouse uses AddThis share buttons so you can easily share your favorite content from this site to your Facebook, Twitter, and more.
To share this on social media, click on the share icons. You will be prompted to connect your social media account if you have not already.
Thank you for sharing!
---
Comments