---
Like, Comment, Share
Army Spouses Handbook 2003
Image: – – Macho Spouse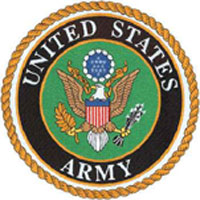 The Army Spouses Handbook (2003) is designed as a guide to assist spouses, as they become part of the Army team and offers a wealth of information and resources. It's designed to help them learn about the Army and better understand their soldier's mission.
The purpose of this handbook is to provide you with some basic knowledge about your soldier's new responsibilities as an NCO and to hopefully answer questions you may have concerning your role as a spouse in your soldier's new position.
---
See also...
Originally, I made this video for the community at Computer Music Academy (CMA), but it is for anyone who has ears to hear what I'm saying.
(The following is some good information from our friends at the Sonoran Desert Institute.)
Male military spouses find themselves looking to advance their skill set and have a great opportunity with a scholarship from MyCAA. The challenges of course are attending classes on campus when you may end up having to move before the end of a semester.
Many spouses turn to online education which is a great option. While online courses are a good fit. You need to make sure the school has a solid reputation. The key to a great online education is finding the right online education provider. Every man should know what to look for.
---
Share on social media
Macho Spouse uses AddThis share buttons so you can easily share your favorite content from this site to your Facebook, Twitter, and more.
To share this on social media, click on the share icons. You will be prompted to connect your social media account if you have not already.
Thank you for sharing!
---
Comments