The 1st Annual Macho Spouse of the Year title was awarded to Ricky Potts on May 25, 2013. Ricky's wife is an active Army National Guard, they've been married for over 11 years, and currently live in Georgia. Ricky will receive a Macho Spouse t-shirt, 6-pack of beer, a cigar, and an awesome Pampered Chef grill set provided by Shelley Huber (look her up on Facebook for all your Pampered Chef needs).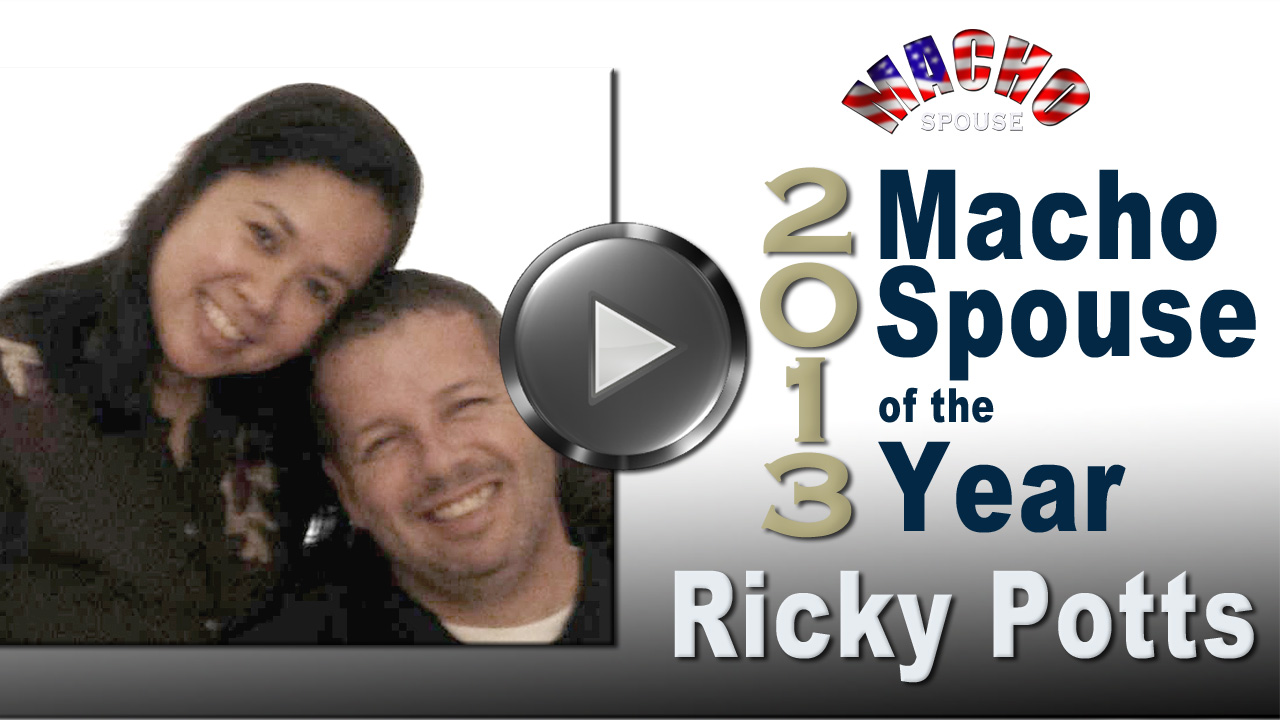 Image for 2013 Macho Spouse of the Year –
We were overwhelmed by the amount of entries submitted for this year's inaugural award and the decision was extremely difficult. Eventually we had to determine the winner simply by who had the most nominations between Wayne Perry and Ricky Potts. Ricky received an overwhelming amount of support from the military community and that is why he is the 2013 Macho Spouse of the Year. Congratulations Ricky!
Next year we hope to have a "Best of Macho Spouse" that will include multiple winners from around the globe. There are too many of you guys accomplishing great things within the community and your family. Narrowing a winner down to just one is a near impossible task.