The second segment of a multi-part series examining the importance of communication within the military family.
The first video helped define WHY it's important to communicate with our spouses, so this video examines WHAT we should talk about. EVERYTHING!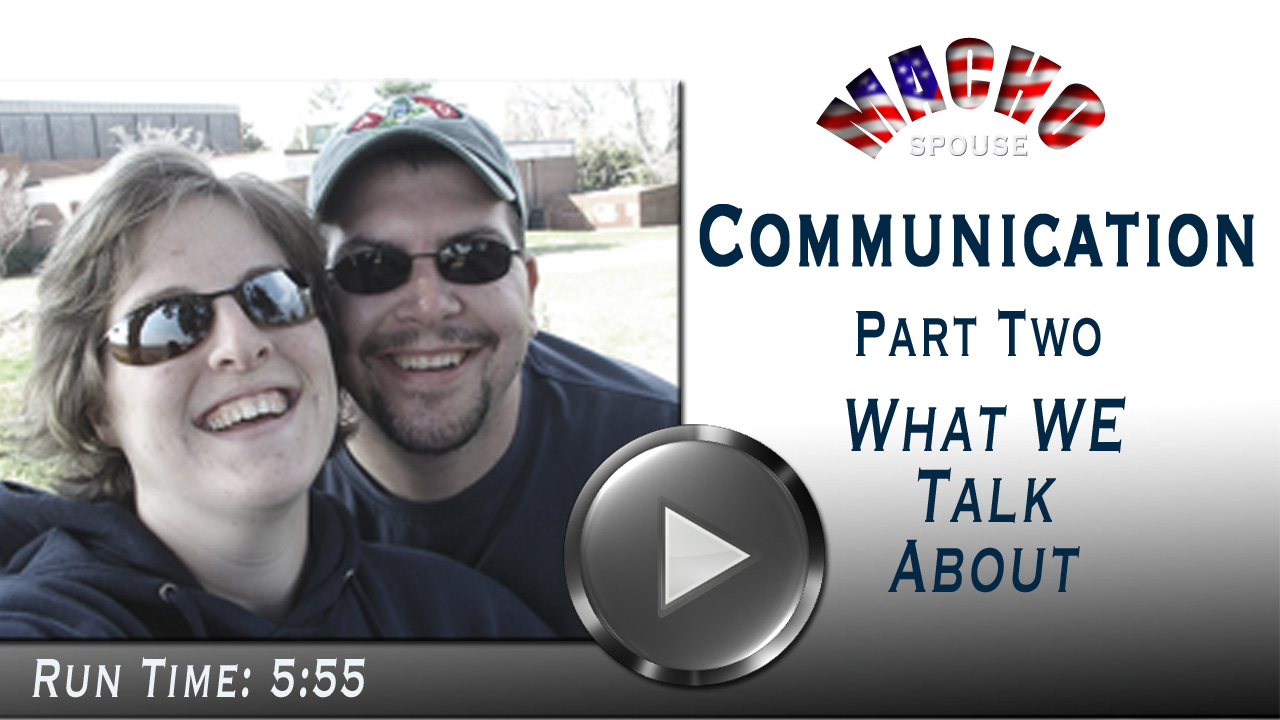 Image for Video - Importance of Communication Part 2 - What We Talk About –
Share this on social media
Share your favorite Macho Spouse content to your Facebook, Twitter, and other social media.
Thank you for sharing!