As I stand on the 14th tee box at the L'auberge Casino Resort golf course, I look down at my dirty, dinged-up golf ball and realize I'm griping my old 3-wood way too tight. I had to take a step back, re-focus my brain. How did I get to this moment? Well, I guess I had USAA to thank since they're the ones who helped my wife and I get out of town for a much needed break. But how did I get here, here on the 14th tee box with only one ball left in my bag? Was it my braggadocios attitude on hole two where I thought it would be fun to tee off over the water? (lost one ball) How about the long, beautiful par four, fifth fairway where I pulled two balls into the creek. And then again on hole six, another two into that same damn creek! (Come on L'auberge, why are all the water hazards to the left of these fairways!?) The par four seventh? Yep, another ball in the water, again to the left. And then we had gorgeous hole number nine, a fairway so picturesque it belongs on the cover of Golf Digest, where I surprisingly didn't hit the ball left into the water, I hit them to my right…into the water. (2 balls)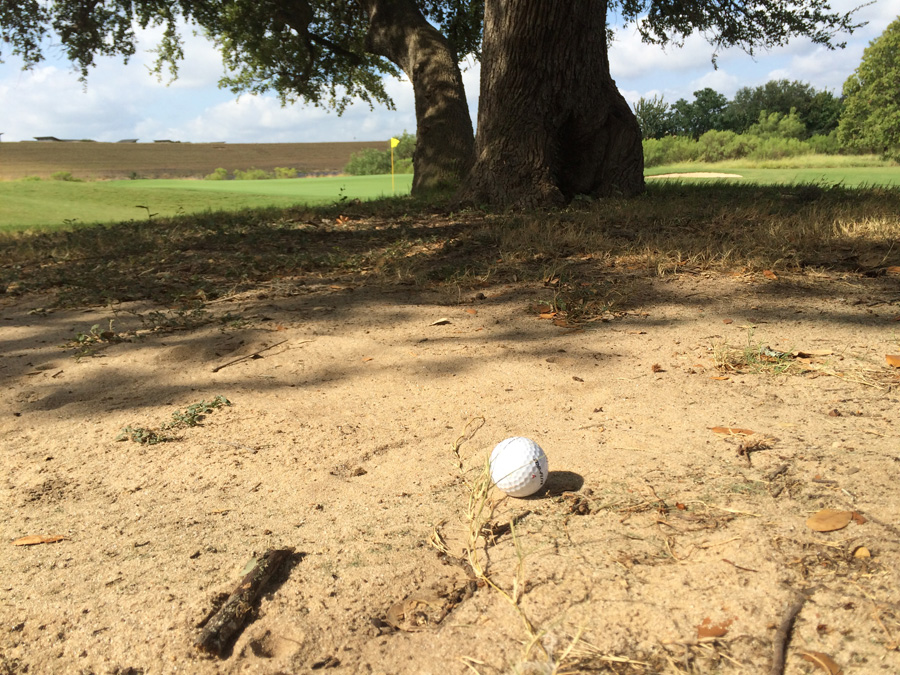 So that's it I guess, that's how I got to this moment…standing on tee box number 14 with only one ball left in my bag and a HUGE water hazard on the right side of the fairway. I guess I should've bought an extra sleeve of balls in the pro shop, but hey, who needed that kind of insurance? Honestly, I've never lost more than five balls in a single round. Today? Eight before the turn! Good thing I was wearing my Macho Spouse shirt, I wanted to show these other hacks how male military spouses really stroke the ball. (The video above shows me losing a ball into the water on the 7th, and then one of my few victories of getting my last ball out from behind some trees on the 12th)
I would be lying if I said I thought about the importance of life insurance while standing on the 14th, however, I did think about poor decisions. Not the poor decisions of "going for it" on every shot because come on, that's how I play. Part of me believes that's how everyone should always play. But the poor decision about not buying a few extra balls while in the pro shop. That was a stupid decision and one that haunts me.
I'm happy to say that I try not to make those types of foolish decisions in reality, away from games. That's one reason why both Dana and I got life insurance coverage several years ago because we believe the older we get, not having some sort of financial protection against the unknown is both foolish and irresponsible. I'm not trying to "sell" life insurance to anyone through this post. I just want to remind everyone that September is "Life Insurance Awareness Month," and let everyone know that yes, Dana and I both have life insurance policies. Dana has been the financial provider for our family over the last decade, so if anything happened to her, what would happen to me? The same is true if the opposite happened. I don't want to stick my wife with handling all of our combined financial obligations without some financial support; especially during a period of extreme grief and stress. So several years ago we both thought it would be smart to purchase life insurance, and now we don't have to think about it much.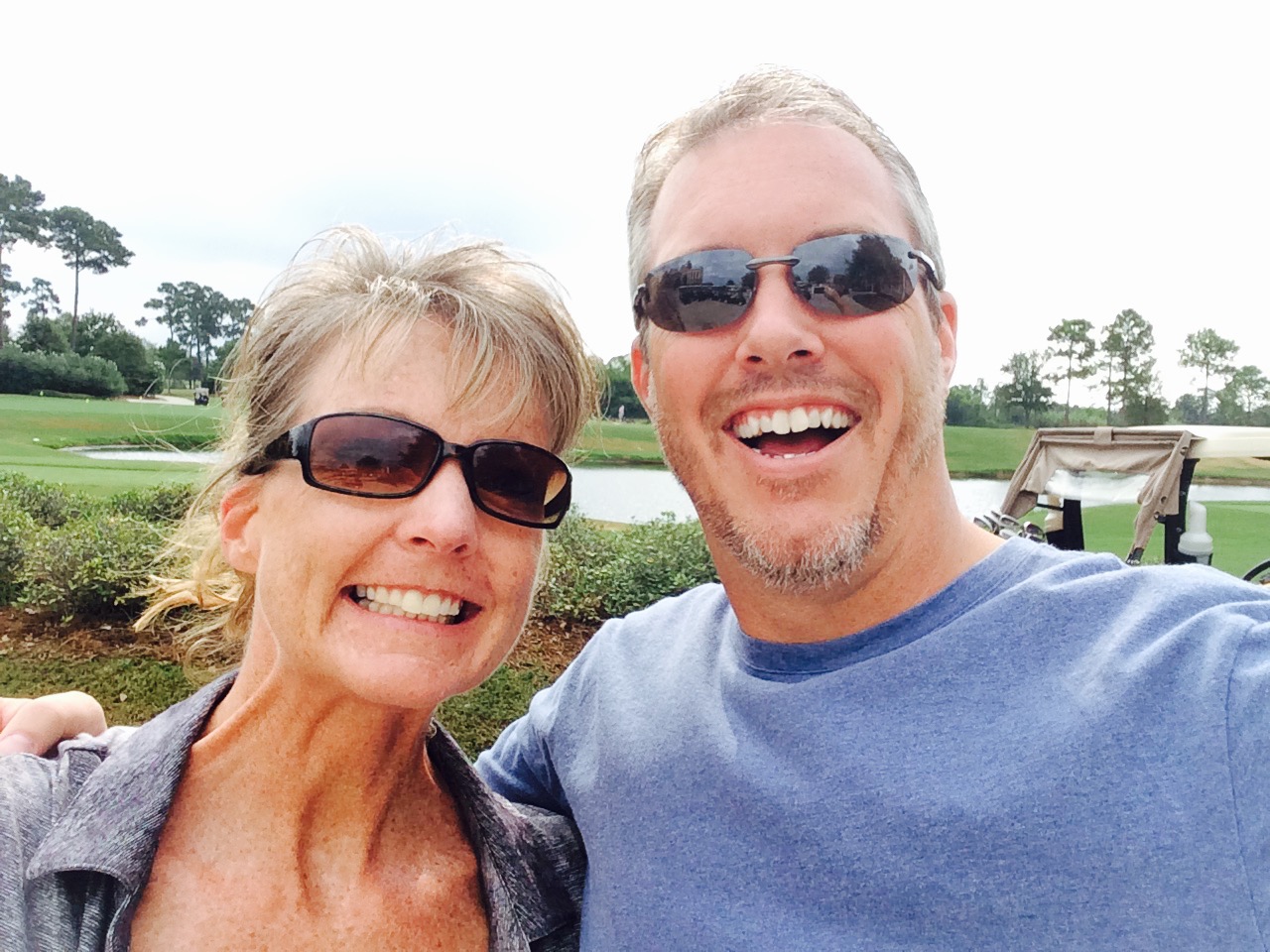 Anyway, I know you're all interested in what happened on that 14th tee box. Well, what do you think? As I started my backswing I could hear the smile on Dana's face as she blurted, "don't hit it right!" Too late, I had already made contact and I crushed it about 300 yards…to the right and into the lake. "Crap!" I may have said something a little more crude, but can't remember. I turned to Dana and asked for one of her golf balls since she had plenty to spare, she said, "no, you're too reckless." I eventually convinced her to give up a couple balls so I could finish the round, but I had to promise to quit acting like Tin Cup. And guess what, I didn't lose another ball that day.
So thank you USAA…thanks for sending me on this relaxing trip to reflect on the importance of family, but you forgot to remind me to also reflect on the importance of protecting one's golf balls!
**Note: In case you weren't paying attention above, USAA paid for my wife and I to take a day trip. In return, I wrote this post to remind everyone how important it is to have life insurance because our world is full of surprises. Not all of them are pleasant. Click here for a handy little life insurance calculator from USAA.