To give some background, I began my first academic position in 2005. Given all that was happening at that time, I wanted to give back in some way to service members and families who give so much of themselves in service of our country. As a civilian, I saw two main ways of being able to actively engage in this. One was to volunteer when I was able. The second way was to find a way to build this commitment to military families into my everyday life.
For me, the second approach – folding my efforts into the very fabric of my life – was the way to make a sustained commitment over time. That is when I set about trying to connect my everyday work as a clinical psychologist and researcher to helping this unbelievably deserving group of people. I took my expertise in research on couples and anxiety, and applied it to researching the experiences of military couples, with the goal of learning how best to help those couples when they struggle.
Research, however, is imperfect. As a researcher, I have to make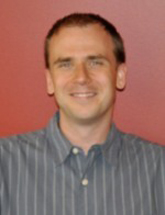 decisions based on a number of restrictions that don't match a military family's everyday life. One major decision is which families to study. I want to learn about all types of families – but for research purposes, you have to have enough families complete your study to then run analyses on things to make any conclusions. This means that studying female service members/veterans and their male partners (or same-sex couples) is much more difficult than studying male service members/veterans and their female partners.
So, although I have helped increase our understanding of the needs of military couples and families over the past decade, what I have learned is greatly limited by a near exclusive focus on male service members and female partners. I want to change that.
I now have funding from the U.S. Army to learn specifically about the struggles and successes of families other than male service members and female partners, to get a better understanding of some of the issues that different types of families are facing. We are starting this research with phone interviews with male partners of female Army soldiers who have deployed to Iraq, Afghanistan, or related areas over the past 13 years. If you think you might qualify for this study, and you would be interested in participating, please click here to learn more.
I am the first to admit that this study, too, is imperfect. One big drawback is that, because the funding is from the Army, we are currently restricted to working with Army couples (active duty, National Guard, and Reserves). The funding is also targeted toward those who have deployed since 9/11/2001. But I see this as at least a step in the right direction.
As a researcher (and an American), not a day goes by when I don't wish there was a way to do more and to do it better – our military families deserve nothing less. The most I can promise is that I will keep trying. I know I can never do it all, but I hope that my efforts in some way help honor the service and sacrifices of all service members, veterans, and their families. I am truly grateful to you all.
(Keith Renshaw received his Ph.D. in clinical psychology from the University of North Carolina at Chapel Hill in 2003. He specializes in anxiety, stress/trauma, and interpersonal relationships, with a particular focus on romantic relationships in which one individual has experienced a trauma. He was an adjunct faculty member at University of North Carolina for 2 years and an Assistant Professor at the University of Utah from 2005-2009, before joining the faculty at George Mason University in the fall of 2009)