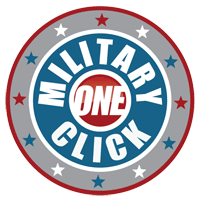 Militaryoneclick.com is your home base for the best Opportunities, News and Entertainment for Military Families and the Community.
Militaryoneclick
takes the search OUT of searching and provide a free ONE stop shop for all your military and community resource links. They will continually update their website with YOUR favorite links and invite you to contact them at support@militaryoneclick.com.
The website is a
virtual Military Link Library
and is created for family and friends of military members.
See taurusjames.com for more!