What is an investment?  According to the American Heritage New Dictionary of Cultural Literacy (3rd Edition), an investment is, "The purchase of property with the expectation that its value will increase over time."
Seems straight forward enough, but for those who want a more thorough explanation with examples from USAA Financial Counselors J.J. Montanaro and Scott Halliwell, click on the short video.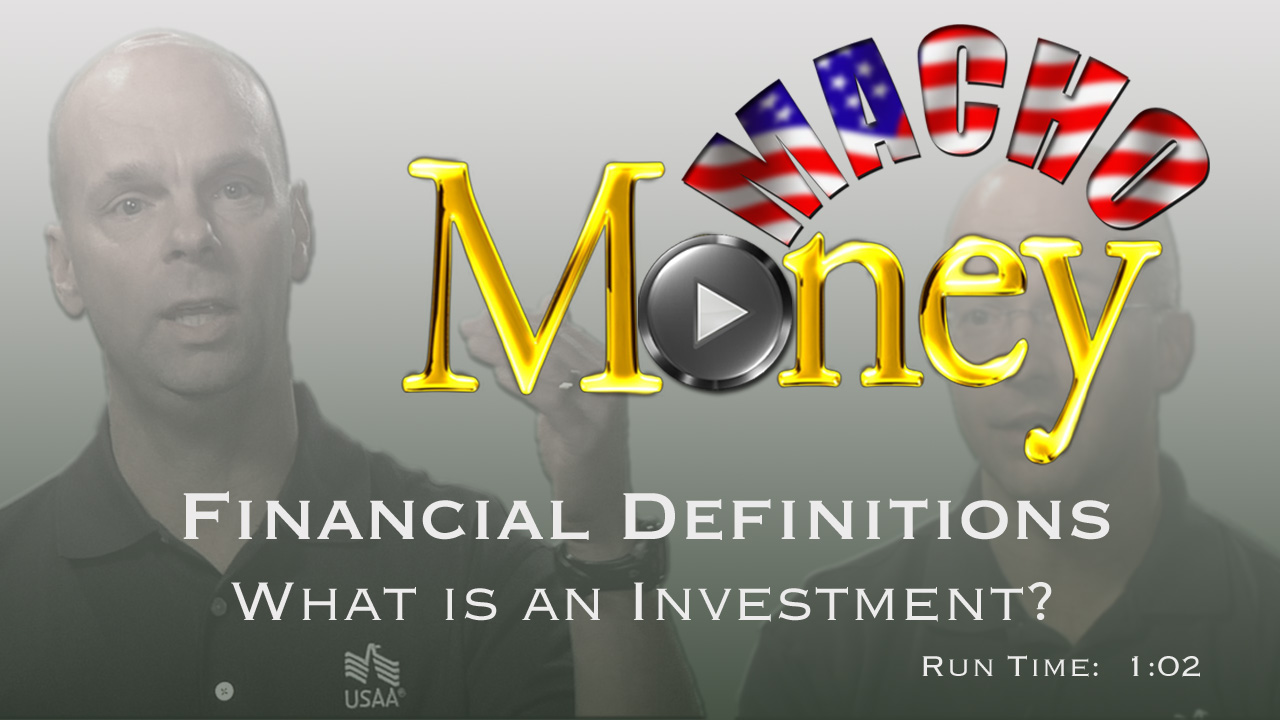 Image for Macho Money Definitions - What Is An Investment? –
Share this on social media
Share your favorite Macho Spouse content to your Facebook, Twitter, and other social media.
Thank you for sharing!