Photo by Free To Use Sounds on Unsplash
Employment Information and Resources
Veteran Jobs
Veteran Employment & Military Transition Programs
Military Job Assistance Programs for Transitioning Service Members
Military Transition Assistance & Career Help
Vocational Rehabilitation and Employment
VR&E Subsistence Allowance Rates
Transition Assistance Program (TAP)
Individual Unemployability Benefit
Unemployment Compensation for Ex-Servicemembers (UCX)
USERRA: Re-employment Rights for Service Members
Veterans Employment and Training Service (VETS)
Military Spouse Employment Information
Military Spouse Employment Preference
Military Spouse Job Assistance & Education Resources
Military Spouses: How To Start A Side Job
Military Spouses Teaching English As A Second Language Overseas
Work From Home Jobs for Military Spouses & Veterans
Military & Spouse Employment At Military Bases
Security Clearance Information
Guidelines For Security Clearance Eligibility
Rejection of Security Clearance
Security Clearance Disqualifiers
Security Clearance Jobs After the Military
Security Clearance Levels
Security Clearance & DUIs
Transferring & Maintaining Security Clearance
Employment Information
3 Tips for Finding Federal Jobs for Military Veterans
5 Tips For A Successful Military-to-Civilian Transition
5 Top Paying Online Associates Degrees for in Demand Jobs
ART vs AGR vs TR Jobs In The Guard/Reserve
Best Civilian Career Fields For Veterans
Commissary and AAFES Jobs
Companies with Veterans Hiring Programs
Criminal Justice Careers after the Military
Getting A Job On A Military Base
Highly Specialized Military Careers
Military Transition to Civilian Life
Off-Duty Employment for Military Members
Soft Skills You Learn In The Military
VA Jobs
Veteran Google Search for Civilian Jobs
Veteran Jobs with Military Friendly Employers
Veterans' Preference Hiring: What You Need To Know
Veteran's Preference Hiring: Military Dependents
Veterans Re-Employment Resources
Degrees After the Military with Great Earnings Potential
Health Care Degrees – Post Military Career Option
Engineering Degrees – Post Military Career Option
Law Enforcement Degrees – Post Military Career Option
Leave A Tip!
What's your best tip for a new civilian male military spouse? Pay it forward! Leave a tip in the comments!
Grace and Peace!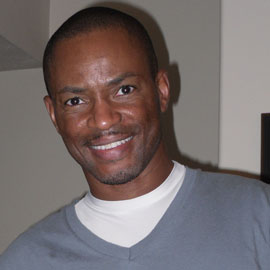 Taurus James is the 2016 Armed Forces Insurance Military Spouse of the Year from Wright Patterson Air Force Base. Taurus is a 20-year civilian male military spouse and stay-at-home-dad. He is also a minister and composer of Moody Instrumental Music. Taurus is a professional IT Consultant and Web Developer, and he built and maintains the Machospouse.com website for free. Find out more about Taurus through his blog:
"Faithwalk Music: Faith, Music and Life of a Moody Instrumental Musician"
See taurusjames.com for more!