Macho Productions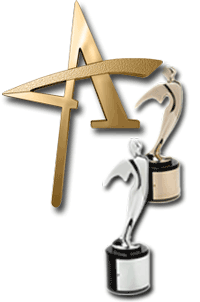 Online video is one of the most powerful and effective ways to communicate.
"Today, online video is a must-have for any organization concerned with brand identification, search engine optimization, and online presence. Placing video on your website is simply a smart business practice." - Bloomberg Business Week 2010
Not only does Macho Spouse provide the best male military spouse video content in the world, but it is also a full-service video production company.
Macho Spouse founder, Chris Pape, is an Electronic Media graduate from the University of Cincinnati who specializes in marketing and educational productions. He has spent the better part of 15 years building a solid reputation as a talented and creative producer, director, writer, shooter and editor.
Over the years Chris has produced work for many nationally known media outlets including: ESPN, ESPN2, NBC, ABC, CBS, The Weather Channel, Current TV, PBS, and The Outdoor Channel.
Chris's work and creative vision has earned multiple awards, including 7 National Telly Awards (2003-2011), 2 Regional ADDY Awards (2005-2007), 2 State Media Awards (WV 1999-2000), and a 2007 Colorado Academic Production Award.
If you are in the market for high-quality video production services, hire a military spouse!
Video production packages can be tailored to meet most budgets. Contact Macho Productions for more information and to learn how video will help brand your organization and clarify your message.