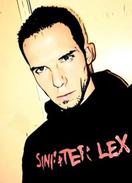 SinisterLex
The Commissaries are closed at the moment but how do you feel about the food they normally offer?

Until this year I was out of the military community and haven't visited a commissary in a long time. It was nice seeing some healthier alternatives hitting the shelves. This is really important to me since I don't think there are any health food stores around the base we'll be moving to.
Is this happening at all commissaries or did I just get lucky and find a special one haha?!
When I was in they never had organic choices of any kind at our base.