Archive for the 'sonoran desert institute' Tag
Posts: 13 items(s) found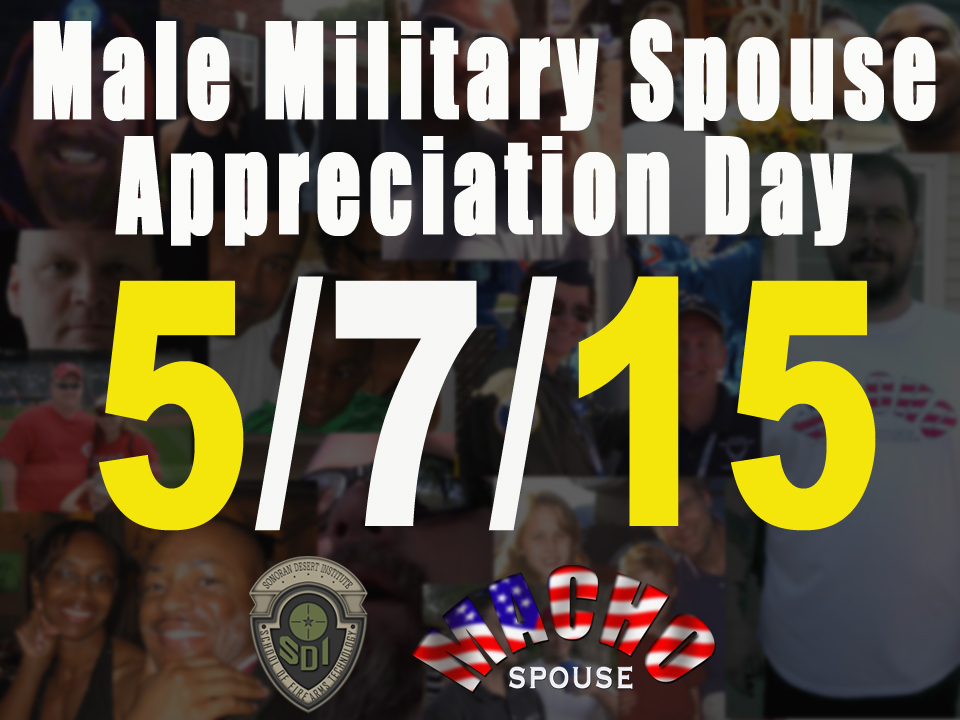 Happy Male Military Spouse Appreciation Day!
This post is specifically for those guys interested in winning a scholarship from the Sonoran Desert Institute's Schoool of Firearms Technology. Â The only way you can be eligible for this amazing opportunity is if you are a member of the MachoSpouse.com community AND if you register your name and email below. Â THE ONLY NAME WE CHOSE WILL BE FROM THIS EMAIL LIST.
There are a lot of male military spouses who have different interests, hobbies, careers, and life situations, so we don't want to award this scholarship to someone not interested. Â That would suck for all the guys who really want this.
If you're not interested, hey, we will still have a few give-a-ways throughout the day on May 7th.
A very special "thank you" to our sponsor, the Sonoran Desert Institute's School of Firearms Technology. Â Most of this was their idea, so visit their Facebook page/website and let them know how much we appreciate their support.
GOOD LUCK GUYS!
Enter to Win the SDI Scholarship!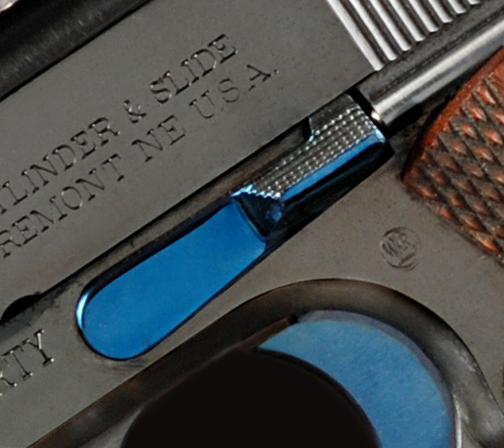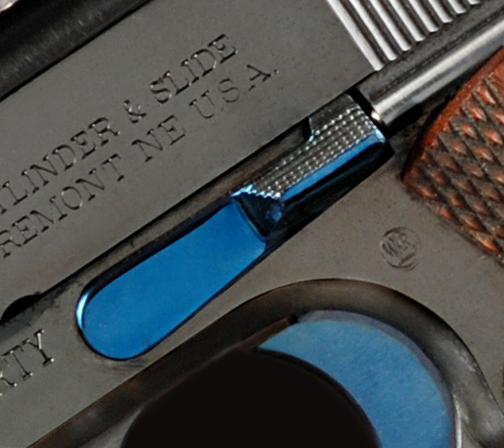 If you are a gun enthusiast who enjoys light gunsmithing projects, you will be interested to know that you can nitre blue gun metal without using salts. To use nitre salts, you have to heat the solution, slowly dip the parts in and hope that they come out looking even. It is definitely a process that requires multiple practice runs before attempting to nitre any actual gun parts. However, there is a much simpler solution if you want to nitre blue your gun metal. Simply do it with heat and without tedious salts.
How Can I Nitre Blue Gun Metal Without Nitre Salts?
The process is easier and quicker than using salts. If you heat the metal evenly for a long enough time period, it oxidizes and changes colors. Do not expect a vibrant royal blue. This process will bring a nice subtle but darker blue color, which creates an attractive and sleek look on a gun. As you heat the metal, you will see the color change. Use a screw to practice first so you can see how easy this is.

What You Will Need
Metal screw
Propane torch
Vice grips
Striker
Personal protective gear
Steps To Nitre Blue Gun Metal Without Nitre Salts
If you are new to gunsmithing or using a propane torch, it is a good idea to wear protective gear. Wear gloves and goggles. When working with a torch, make sure you do not have baggy clothing or sleeves.
1. Grip The Screw
Place the threaded part of the screw in the vice grips. Tighten it enough that the screw is held in snugly but the threads will not be damaged. When using handheld vice grips, make sure the handles are in good condition to avoid burns.
2. Heat The Screw
Use the striker to ignite the propane torch. Hold it so the tip of the torch's flame touches the screw's head. Move the torch around in circles on the screw's head slowly.
3. Watch For Color Changes
As the screw's temperature changes with prolonged flame exposure, it will start to change color. It will start with a light but dull color change. Heat it evenly around the head for a continuous color. When the head of the screw turns purple, be sure to watch it closely. The next color change will be blue.
That is all it takes to nitre blue gun metal. Perhaps you have an old pistol that looks rough and needs a makeover, or you just like blue gun metal. This is a great project for any gunsmithing enthusiast. Check out SDI's YouTube Channel for additional gunsmithing tips. They also have some gunsmithing programs that qualify for the military spouse MyCAA scholarship program. For more information about gunsmithing as a career for male military spouses, visit SDI's School of Firearms Technology.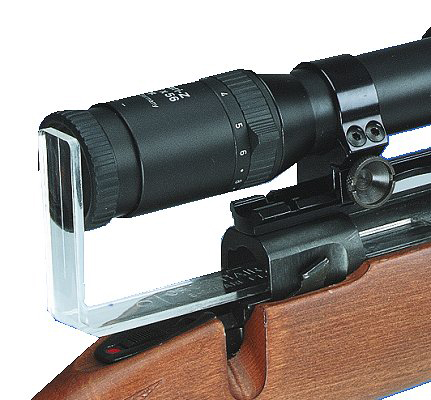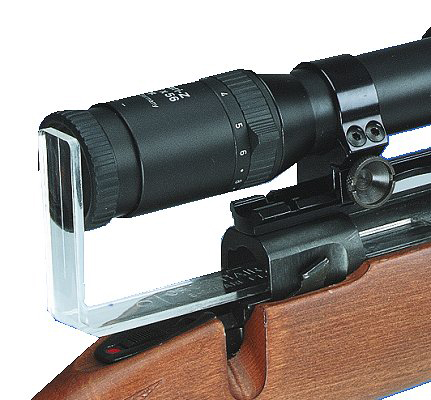 Many rifle owners find crosshair squares helpful for fine-tuning a scope. While some people can successfully eyeball their targets to set the scope's position correctly, it is not something every person finds easy.
List Of Items Needed
• Heat-resistant gloves
• Vice
• Electric saw
• Dial calipers
• 90-degree shelving bracket
• Small square of Lenan plexiglass
• Straight-edged ruler
• Blow torch
• Utensil for marking
Steps For Making A Crosshair Square
When making a crosshair square, it is important to follow the steps exactly. Precise measurements are key to a useful and accurate crosshair square.
Step 1: Prepare The Plexiglass
Start by setting the dial calipers at 875 thousandths. Put the leading edge on the plexiglass, and drag the calipers straight to create a line across the sheet. The scribed line will be a guide for cutting, which the next step details.
Step 2: Cut And Sand The Plexiglass
Use an electric saw with a fine enough blade to make a precise cut. Using the scribed line as a guide, make a careful cut down the plexiglass. Be sure to leave a little extra material on the side for sanding. If the material is sanded down too much, the crosshair square will be too small to work effectively. Use a sanding tool to sand the sides of the plexiglass until it is smooth.
Step 3: Scribe The Center Line And Align The Plexiglass
Next, set the dial calipers to 437 1/2 thousandths. Placing the leading edge on the plexiglass, scribe a line down the middle. Use the straight-edged ruler to mark the height of the square, which should be exactly halfway up. This is the bending point for the plexiglass. Line up the plexiglass along the back of the shelving bracket in the vice. Make sure they are aligned perfectly before tightening it.
Step 4: Bend The Plexiglass
Before starting this step, put the heat-resistant gloves on. Start the blow torch. Run it back and forth quickly along the plexiglass. Starting with a slight pressure, bend the plexiglass forward as it becomes hotter. Keep running the blow torch back and forth across the spot where the plexiglass should bend, and carefully bend the material forward to match the shelving bracket's shape. Hold it forward to set in shape and cool before using it.
Step 5: Test The Crosshair Square
When the plexiglass is cool, remove the crosshair square. Put it in the bolt action to test it. This product should fit in most centerfire rifles. Line it up with the scope, and adjust the scope as necessary to match the crosshair square's scribed line. Learn more from the above video.
These few simple steps yield a useful tool. For more gunsmithing tips, visit SDI's YouTube channel. Gunsmithing is a great hobby for any male military spouse. Be sure to check out MachoSpouse.com for additional gunsmithing tools, tips and information for male military spouses.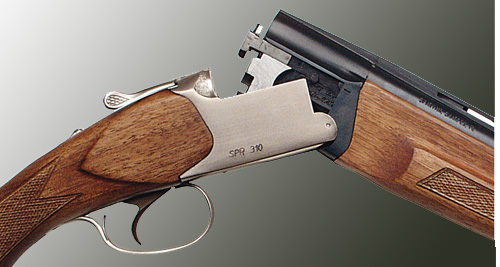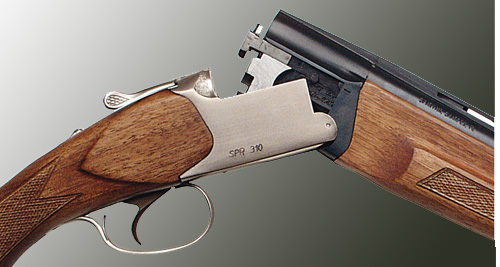 Cleaning your rifle barrel regularly is as important as changing the oil in your vehicle. Without proper cleaning, the rifle will not perform optimally and can become damaged. Always check twice to ensure the rifle is unloaded before starting.
What You Will Need:
Some old toothbrushes and utility brushes

Q-tips

Cleaning patches

Bore brush to match rifle caliber

Gun oil

Bore cleaner or solvent

Rifle barrel cleaning rod and slotted end

Bent cleaning brush for rifles lacking easy breech-end access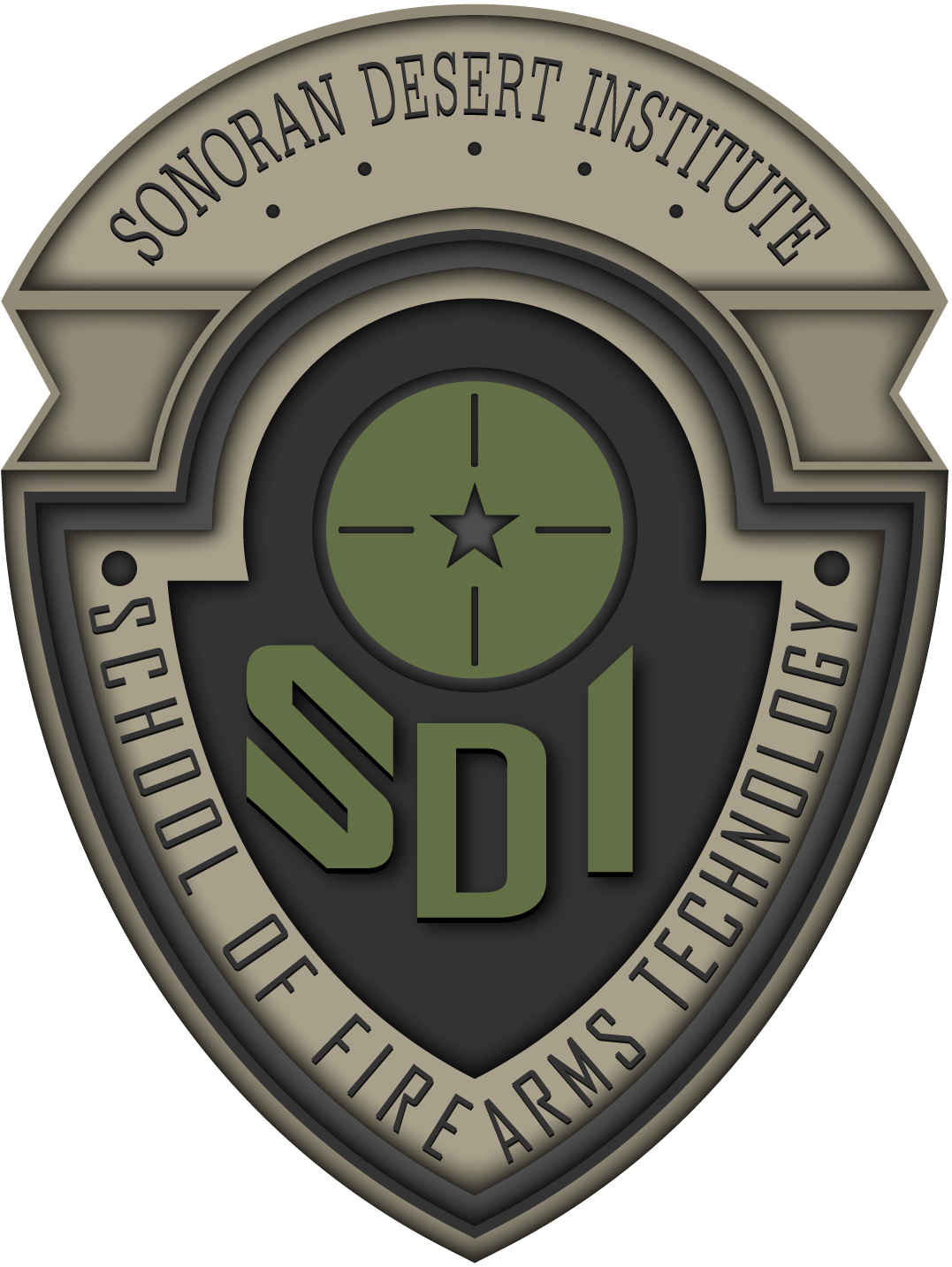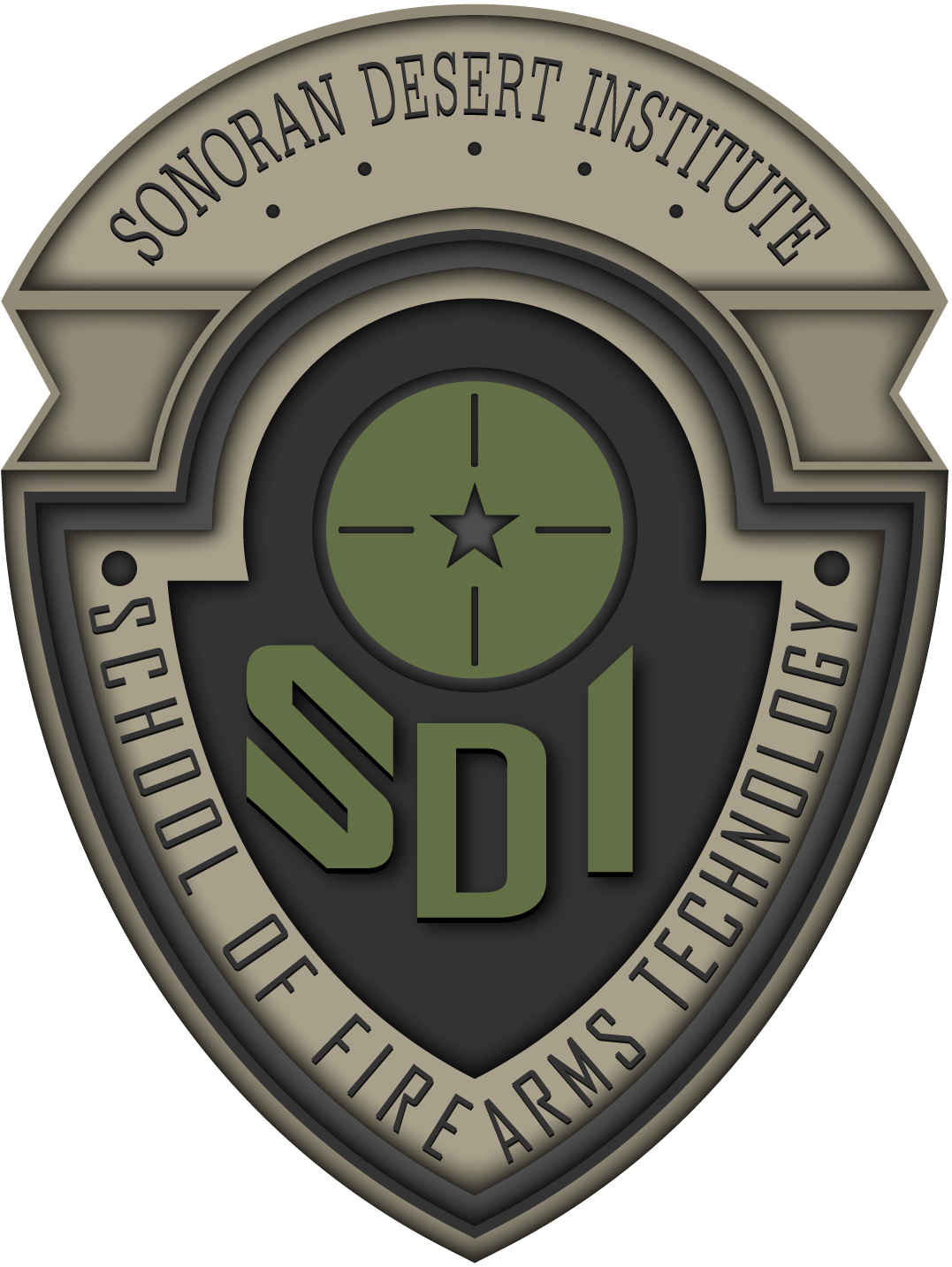 Macho Spouse is excited to announce our new partnership with the Sonoran Desert Institute (SDI) and their School of Firearms Technology (SFT). Throughout the year, SDI will provide Macho Spouse with content on Gunsmithing, firearms, and different educational opportunities. In fact, we will be introducing a new Macho Spouse Scholarship to their School of Firearms Technology in May!
Why did we chose SDI to be our first educational-based sponsor? Well, because they've demonstrated the ability to meet criteria for academic and consumer right standards from federal and state agencies as well as non-governmental agencies. These standards ensure quality education through sound financial operations, approved programs of study, qualified instructors, and approved recruitment and admissions policies. Click here to learn more about their accreditations.
SDI also has an interest in specifically helping military spouses find work through their programs of study. They participate in the G.I. Bill Program, the Montgomery G.I. Bill Program, REAP, and MyCAA.
These guys are the real deal and we're happy to have their support! Please take a minute to visit their site and learn more about what they have to offer. Who knows, maybe you can start on a new career in Gunsmithing this year!
(The following is some good information from our friends at the Sonoran Desert Institute.)
Male military spouses find themselves looking to advance their skill set and have a great opportunity with a scholarship from MyCAA. The challenges of course are attending classes on campus when you may end up having to move before the end of a semester.
Many spouses turn to online education which is a great option. While online courses are a good fit. You need to make sure the school has a solid reputation. The key to a great online education is finding the right online education provider. Every man should know what to look for.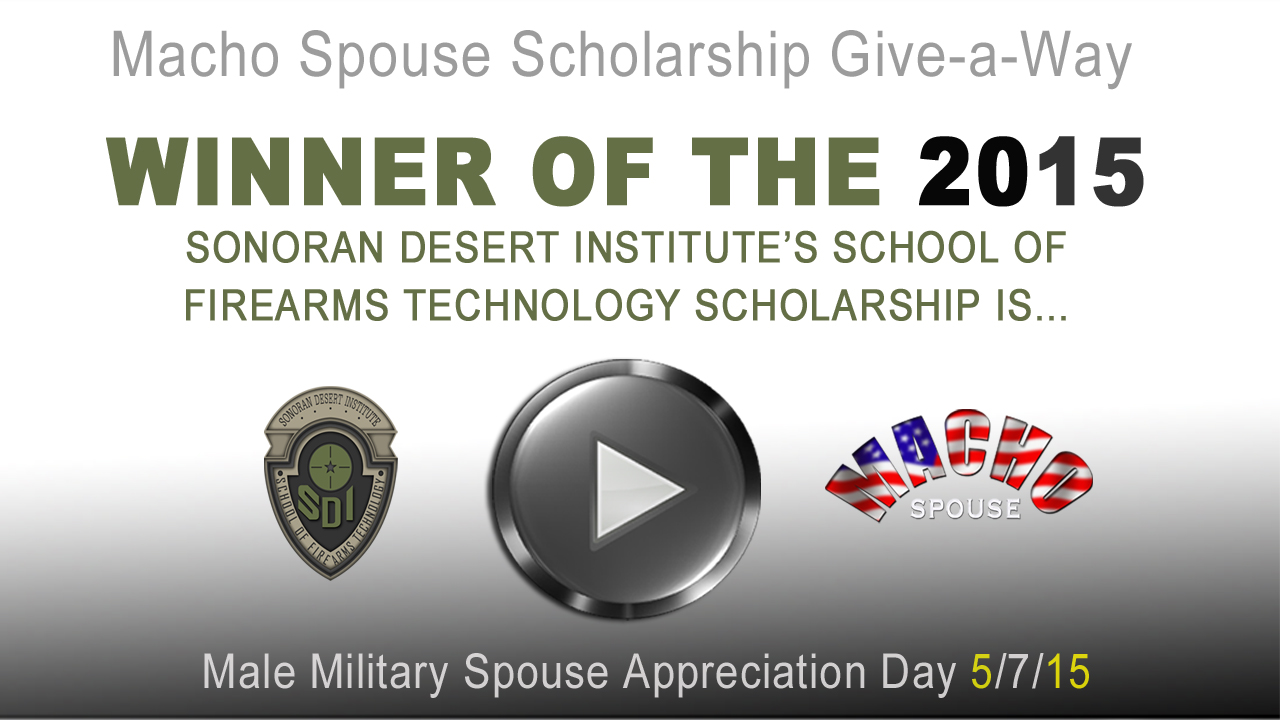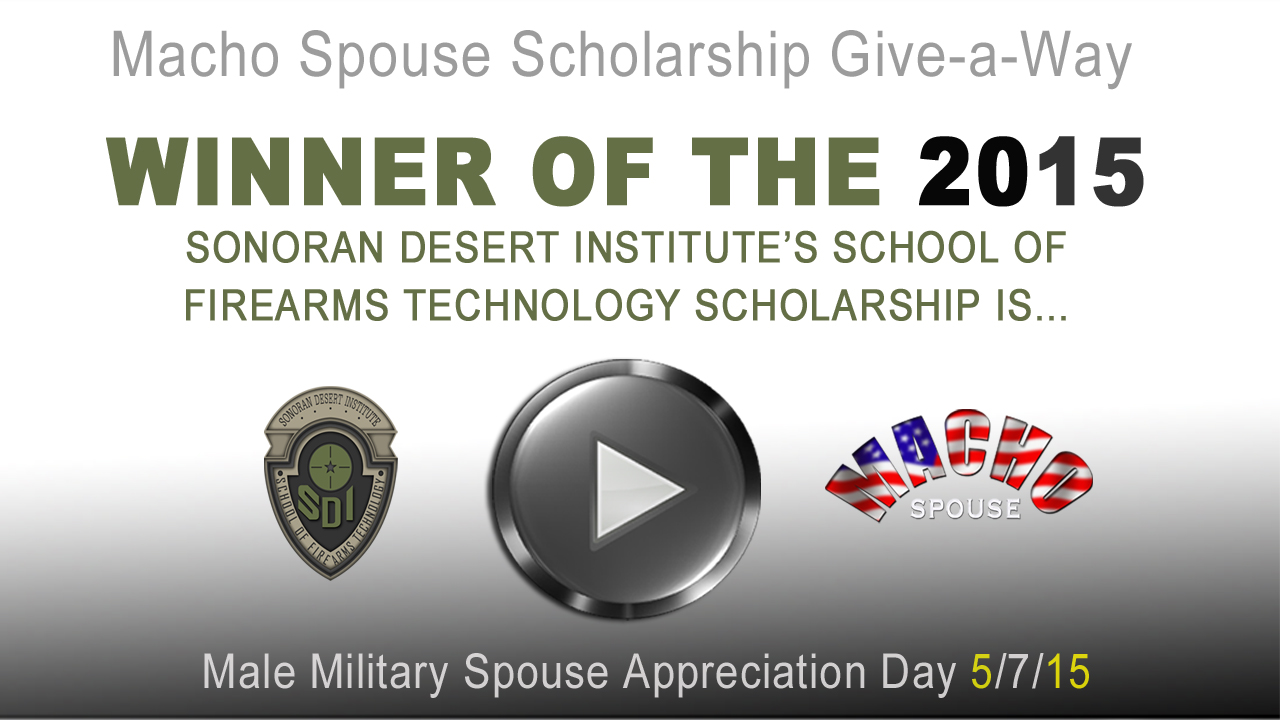 (The video is a little blurry due to some military spouse appreciation happening last night, but you'll be able to clearly hear who was selected as this year's winner.)
Congratulations to everyone who participated in the first ever Macho Spouse Scholarship Give-a-Way presented by the Sonoran Desert Institute! This year, every MachoSpouse.com member had a chance to win a free Gunsmithing Scholarship from SDI's School of Firearms Technology. Only one could win, and that's what sucks because several guys have shown a TON of passion and interest in this line of education. If you didn't win (tiny violins playing), don't worry because you may still be eligible for free tuition through the MyCaa grants. We recommend contacting SDI for more information and help with that process. If MyCaa isn't your thing, or your not eligible, SDI offers quite a few eBooks on gunsmithing that you can download for FREE from their website. Here are two of the more popular ones:
http://www.schooloffirearmstechnology.net/workbench
http://www.schooloffirearmstechnology.net/shotgun-shells
Again, these are FREE! Plus, they have a great YouTube channel filled with tutorials and such, AND we will continue to promote different gunsmithing "How To" videos on our site. SDI is trying hard to take care of ALL of us! (applause from the gallery)
Congratulations again to this year's winner and we hope everyone has a great Male Military Spouse Appreciation Day!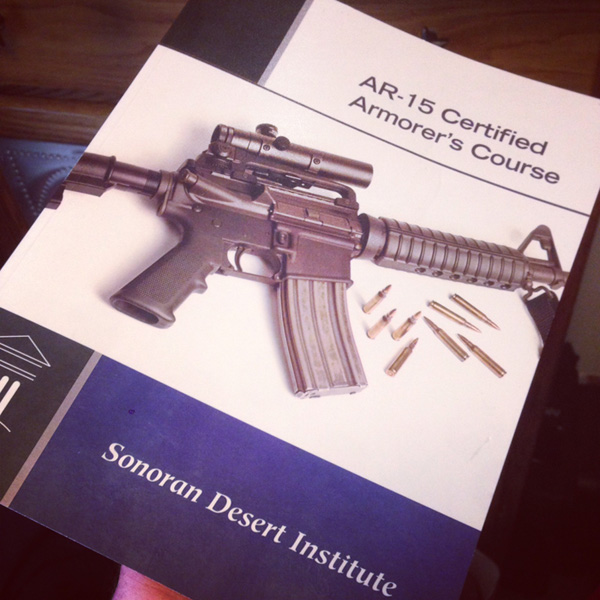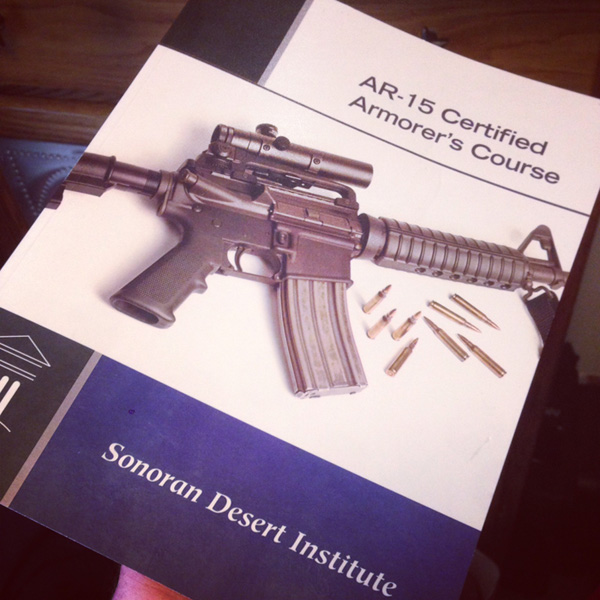 Have you ever thought of a career in Gunsmithing?
America is a country built on traditions, and firearm ownership is a tradition that has been with us since the beginning. More than a third of Americans report having a firearm in their house, or on their property.
The firearms industry has seen a massive increase in sales in recent years. 2012 set a record for the highest recorded number of sales in a given year, and 2013 even broke that record. With CNN reporting record-breaking Black Friday gun sales in 2014 – over three a second for a total of over 175,000 on that single day – the firearms industry shows little indication of slowing down.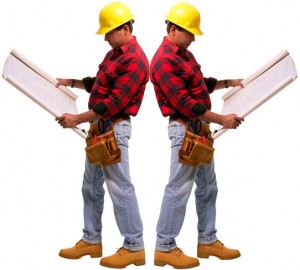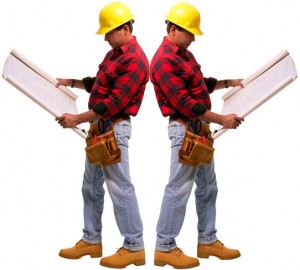 So, you have a job offer and the employer offers you employment as either an independent contractor or an employee. You figure that since your wife is in the military, you don't need the insurance and your paycheck will be bigger without all that withholding taken out.
Life as a 1099'er
Ready to take that 1099? Not so fast. You might be in for a big shock at the end of the year. Here is a list of some of the hits you'll take.
• All the income taxes for each taxing entity will be due every quarter after your first year in business. A total of 90 percent must be paid by April 15 of the following year or there will be a penalty.
• You will have to pay the entire Social Security tax. That amounts to 15.3 percent on your first $113,700 and 2.9 percent over that amount. Employees get half that amount paid by their employer automatically. However, as a self-employed individual, you may deduct the half that an employer would have contributed.
• Independent contractors are not covered by non-discrimination laws, wage and hour protection, unemployment insurance, or pension and benefit protections that "real" employees receive.
• If you drive or run other equipment for the business that pays you, you won't be covered by the employer's insurance policy. Guess who that leaves?
What Makes an Employee
The basic issue in deciding whether a person is an employee or an independent contractor is the business's control over the work of the person. This sounds like a simple matter, but courts constantly are deluged with arguments about this issue.
If you're told when to come to work; if you don't provide your own equipment or supplies; and if you are paid in set increments such as hours or piecework, you are an employee, period. If they train you, you are an employee. The courts have made clear that just because the employer doesn't decide to use control, doesn't mean you are then an independent contractor. The crux of the matter is whether they have the right to do so. Read the IRS publication about the issue of contractors vs employees.
Making the Right Decision
Before you make any decisions, take some time to investigate and consider which category works best for you and your family. If you are leaning toward becoming an independent contractor, make sure you're prepared to save enough to cover your tax expenses and any additional costs like liability insurance.
Consider incorporating as a LLC to protect yourself and give you additional tax protection. It's a good idea to get the help of a paralegal, lawyer and tax specialist.
If you are considering becoming self-employed, be certain to read the IRS Bulletin Understanding Employment Taxes. This is a simple document that explains what the requirements are in everyday language.
This post was sponsored by the School of Firearms Technology from the Sonoran Desert Institute.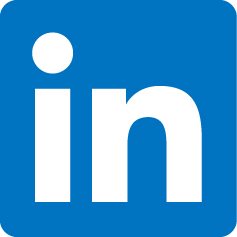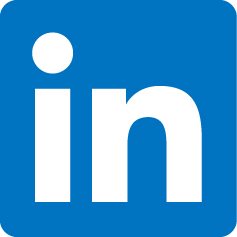 Job hunters know LinkedIn as the social network that caters primarily to job seekers and recruiters. Users create professional profiles and highlight job experience, internships and educational achievements. Yet there is more to leveraging the power of LinkedIn than merely creating a profile.
Be short and to the point. Make it easy for recruiters and potential employers to scan your background by providing a summary that features keywords. Leave out anecdotes. Instead, focus on highlights and achievements that are of interest to someone looking to hire you for your desired position. If you are at a loss for words and phrases, look at the job descriptions recruiters currently use to advertise available positions. Use some of these same keyword phrases.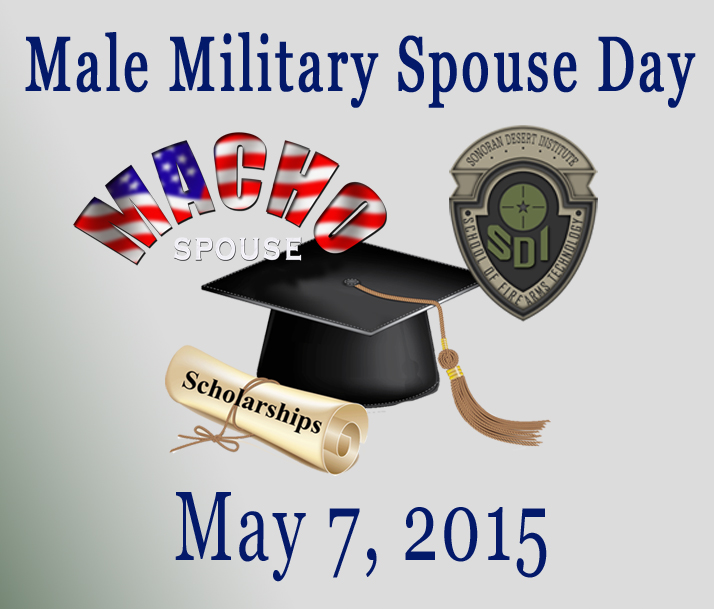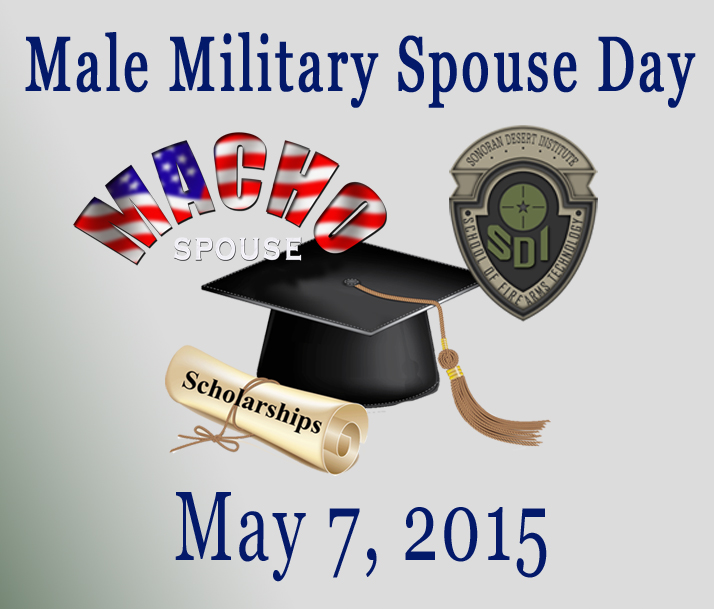 The School of Firearms Technology (SFT) at Sonoran Desert Institute (SDI) and Macho Spouse have announced the first ever Male Military Spouse Day dedicated to the male spouses of America's service members. To celebrate the launch of Male Military Spouse Day, SDI is offering a scholarship opportunity for male military spouses. To be eligible for the scholarship, you must be a member of the MachoSpouse.com community (registration is FREE and all we ask is your email address). This year's debut Male Military Spouse Day will see one spouse within our community win a full-tuition scholarship for the School of Firearms Technology professional Gunsmithing certificate course. The winner will also receive a complete build of an AR-15 rifle, for a total award value of more than $3,000.
SFT created this course specifically to fit within the MyCAA scholarship. However, you do not have to qualify for MyCAA benefits to be eligible for this scholarship opportunity. Â Hear from Terry Fields, a male military spouse on this great opportunity in the video above.

Male Military Spouse Day
The first Male Military Spouse Day will be May 7, 2015 in order to honor the lives and struggles of our under-recognized population.
With nearly 190,000 male military spouses globally (per DoD), our large but scattered group faces significant challenges. Stigma and social disconnection complicate common military spouse issues such as underemployment and family stress, leading to a divorce rate nearly three times higher among military-affiliated couples in which the wife is the service member. (Just released stats show this high % of divorce for male military spouses to be dropping, great news, but we still have a lot of work to do!)
The purpose of Male Military Spouse Day will be to raise the public profile of this group in order to facilitate awareness of male military spouse concerns and the development of solutions to preventable problems such as social isolation and educational access. Here's what Macho Spouse founder, Chris Pape, had to say about being a part of Male Military Spouse Day: "Considering that Macho Spouse is the only legitimate resource available to male military spouses, it is a great feeling to be part of an official "Male Military Spouse Day." In fact, given that this is probably the first official Male Military Spouse Day ever, it's even more exciting! Now, throw in the fact that one or our members will be awarded a life-changing opportunity to receive an SDI Gunsmithing scholarship, and this will be one hell of a day!"
Gunsmithing Scholarship Opportunity
SDI's scholarship opportunity offered in conjunction with the first Male Military Spouse Day is intended to showcase the resources that are available to male spouses who have yet to take advantage of their military-sponsored My Career Advancement Accounts (MyCAA) education entitlement. However, the Gunsmithing scholarship recipient does not need MyCAA eligibility to qualify for the award.
The School of Firearms Technology's Gunsmithing certificate course is an introductory class that teaches the knowledge and skills required to obtain an entry-level position as a gunsmith. All coursework is online and accessible from any location. Hardware for the course is shipped to the student as needed. Â Graduates of SFT's Gunsmithing course will receive a certificate to present to employers as evidence of their training in the building, maintenance, customization, and legal sale of different types of firearms. Certificates can be used to obtain valid employment as a gunsmith. Many graduates take the course to get more knowledge on an enjoyable hobby or to get started on their own business. With military connections, they have a ready-made customer base.
Follow-Up Information
Macho Spouse and the Sonoran Desert Institute are initiating Male Military Spouse Day and the 2015 scholarship giveaway as a gesture of recognition and solidarity with male military spouses who struggle with economic or family stress. Readers can learn more about Gunsmith training at the online home of SDI's School of Firearms Technology or register as a member of Macho Spouse before the May 7th announcement of the scholarship winner.
About Sonoran Desert Institute: The School of Firearms Technology began in 1921 (that's even older than the NRA!), under the name of the School of Gunsmithing. Since then, it has transformed into an internationally recognized school offering multiple programs, including one of the only Associate of Science in Firearms Technology degrees in the country, some of the nation's best Gunsmithing Certificate programs, and a diverse armorer's programs. The School of Firearms Technology's elite faculty and staff include celebrated military personnel, nearly 75 years' worth of combined higher education experience, nationally recognized firearms experts and more.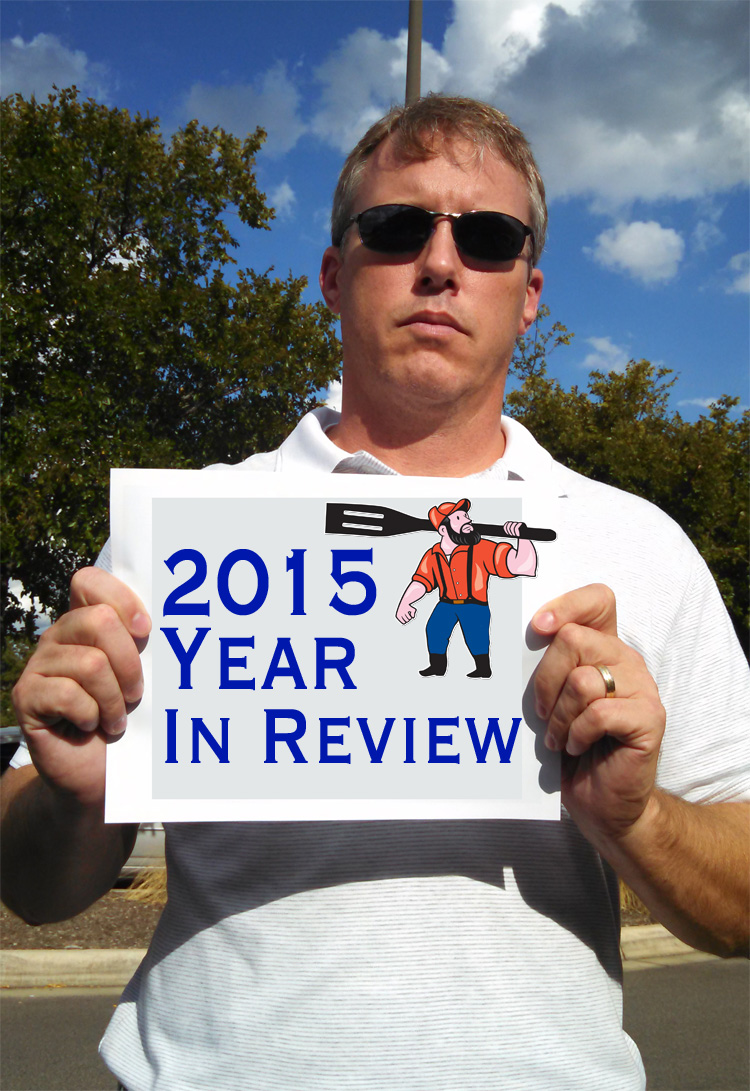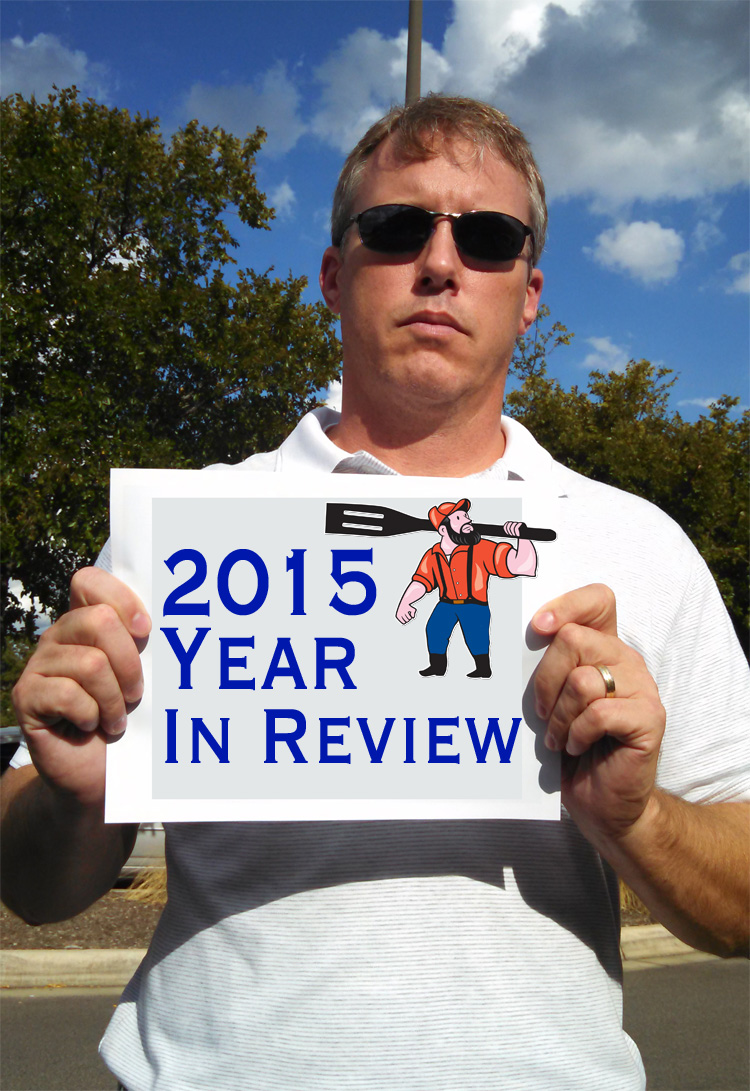 It's the holiday season and to me that means spending time with family and friends while reflecting on the year that was. How many had a good year? How many of you feel as if you've accomplished, overcome, loved and laughed as much as possible? There have been a few bad years in my life where I just wanted the damn thing to finish so I could start fresh with a clean slate, it's a mindset, but we all know that reality doesn't work that way. I usually judge my life in a similar way as to how we judge football coaches, "what have you done for me lately." My year was a good one, a net-positive. So congratulations, you get "happy Chris," or at least "less grumpy and sarcastic Chris."
The tremendous amount of progress within the male military spouse community is one reason why 2015 was a good year. Guys, we're finally starting to get some recognition. People, businesses, and other organizations are starting to approach us and ask for our input, insight, and yes, our business. Marketers are finally recognizing that we are a demographic worth pursuing; just check out this holiday spot from Toys R Us. (I just bought 4 gift cards for my nieces from them because of this commercial.)
In 2015, Macho Spouse was approached by the Sonoran Desert Institute's School of Firearms Technology to hold the first ever "Male Military Spouse Appreciation Day" where SDI donated a full-tuition scholarship to their popular Gunsmithing certificate course. (Male military spouses are a large demographic for them.) USAA asked for our participation to help raise awareness on the importance of life insurance during "Life Insurance Awareness Month." Yeah, I didn't know that month existed before this opportunity either, but USAA sure knows that we exist! And Marriott really knocked us off our feet when they offered several nights worth of hotel stays in return for a few reviews on their TownePlace Suites properties. TownePlace Suites made it very clear that they are interested in helping military families who are on the road, from PCSing to family vacations, TownePlace Suites wants our business! And it's not like this is some shabby hotel chain guys, their rooms are usually very spacious, clean, come with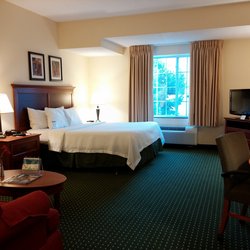 fully equiped kitchens, and hot breakfasts. I was surprised to learn how many were actuallyl located near military installations, which makes them a great temporary housing option, or vacation get-a-way. In full disclosure, I dispersed their generous offering quietly among those guys who have helped keep Macho Spouse up and running over the last few years. We don't make any money here, so when a top-notch organization such as Marriott offers us some swag, I like to spread it out amongst our volunteers first. If you want access to some of this cool stuff, contact me and be prepared to help build our community. But while I'm speaking of TownePlace Suites, you guys should check them out because they're really showing their appreciation and commitment to our military community! That goes for USAA and Sonoran Desert Institute as well, these organizations aren't just talking about supporting male military spouses, they're actually doing it. So let's not forget to return this generosity in 2016.
While I'm patting others on the back, I can't forget the amazing content NextGen Military Spouse, Military.com/SpouseBuzz, and Military Spouse delivered on behalf of male military spouses in 2015. When I started Macho Spouse in late 2011/early 2012, there was nearly nothing…nothing, written for or about us male military spouses. No blogs, no websites, no Facebook pages, no nothing. Now look at us, male spouses are popping up everywhere! (We've probably had absolutely nothing to do with this trend, but I will take full credit.) So despite terrorism, politics, war, and racial unrest, life hasn't been all bad this year. It's been good enough for me to crack a cold one, light a cigar, sit back and reflect on how far we've come and how many goals are still left to accomplish. Don't worry, I won't be consuming and driving while reflecting, Dana and I have already booked our New Year's Eve room at the San Antonio Riverwalk TownePlace Suites. Happy 2015 everyone, have a safe holiday season!
1527 Views | 92 Likes | 1 Comments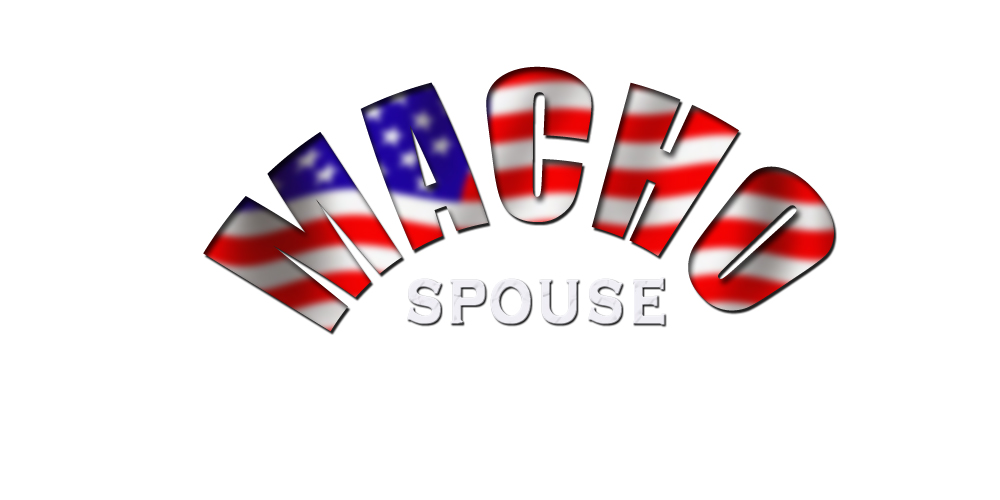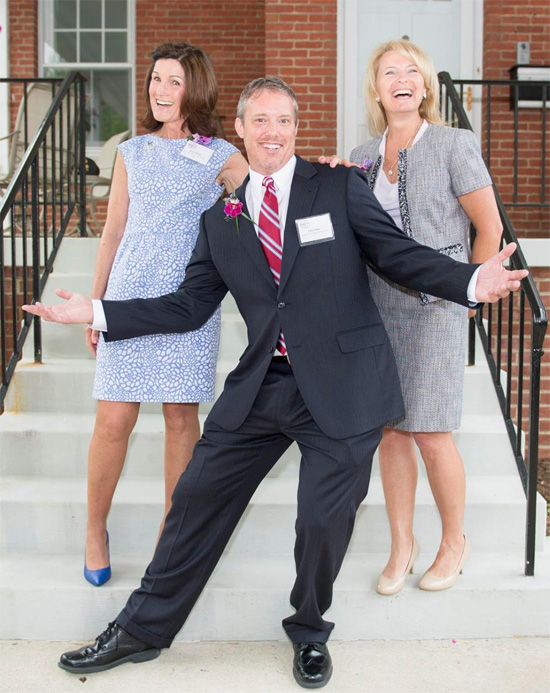 Well it's been a while since I've contributed any meaningful content to Macho Spouse and I owe everyone an explanation. No, I haven't decided to hang it up and retire…not yet anyway, quite the opposite really. As some of you already know, last February I was named the Armed Forces Insurance Air Force Spouse of Year, as well as, the AETC (Air Education Training Command) level Joan Orr Air Force Spouse of Year. Being recognized by so many people for the work we've done building a resource for male military spouses was incredibly humbling and an absolute honor. What a great way to start the year! However, I wasn't prepared for the amount of effort and time each of those distinctions would demand. The time I normally spent creating videos and/or blog posts for Macho Spouse was dedicated to new speaking engagements, interviews, articles for other websites and publications, and even a chance to author a small portion of, Stories Around the Table, Laughter, Wisdom, and Strength in Military Life. I had multiple opportunities to speak at many Air Force functions and present Macho Spouse (along with the plight of male military spouses) to the highest levels of civilian and military leadership. Hell, the Chairman of the Joint Chiefs coined me! (To my high school counselor who 26 years ago called me a "flake," you were wrong...so suck it.) Our message is slowly starting to gain traction and people of influence are listening, we just need to continue pushing forward. Anyway, toss in the fact that my wife deployed in March and I was working a full time job, well, there wasn't much time for anything else.