Archive for the 'san antonio' Tag
Posts: 7 items(s) found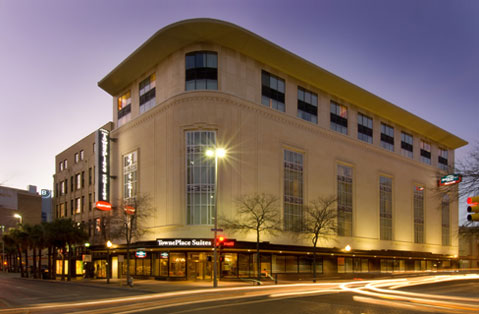 When Motley Crue's "Final Tour" came through San Antonio, my wife and I felt we just had to go. Their music played such an important role throughout our impressionable years, well, honestly Vince, Tommy, and Nikki had more of an impact on Dana than me. (Sorry Crue, but I've always been more of a Parrot Head!) But I do like several of their songs and have seen them in concert a few times, so a final romp on the wild side sounded appropriate.
We are slightly older now than we were in '88 so a lot has changed. For one, rather than just show up slightly intoxicated and hope to find some cheap seats, we bought our tickets weeks in advance. Good ones to! We also made sure both of us had the following day off from work, no more working with ears still ringing and head pounding. We are now productive adults. Plus, neither of us was planning on passing out in our car after the show, or driving home, so we felt it important to get a room…a nice room…on the River Walk. Twenty-five years ago we would've shacked-up at the cheapest "roach motel" for the night and not worried about location, comfort, or cleanliness. Oh how times have changed!
Staying at the TownePlace Suites was a pretty easy decision considering they had just given me a couple free nights in their hotels in exchange for some honest reviews, this is one. Before TownePlace Suites contacted me I honestly had no idea they had a location in downtown San Antonio, my wife and I usually stay at the Hyatt or Sheraton. So this would work out perfectly, especially since TownePlace welcomes pets and we wanted to bring our dog, Brutus. Yeah, bringing our doggie to a night of rock and roll craziness with Motley Crue...oh how times have changed!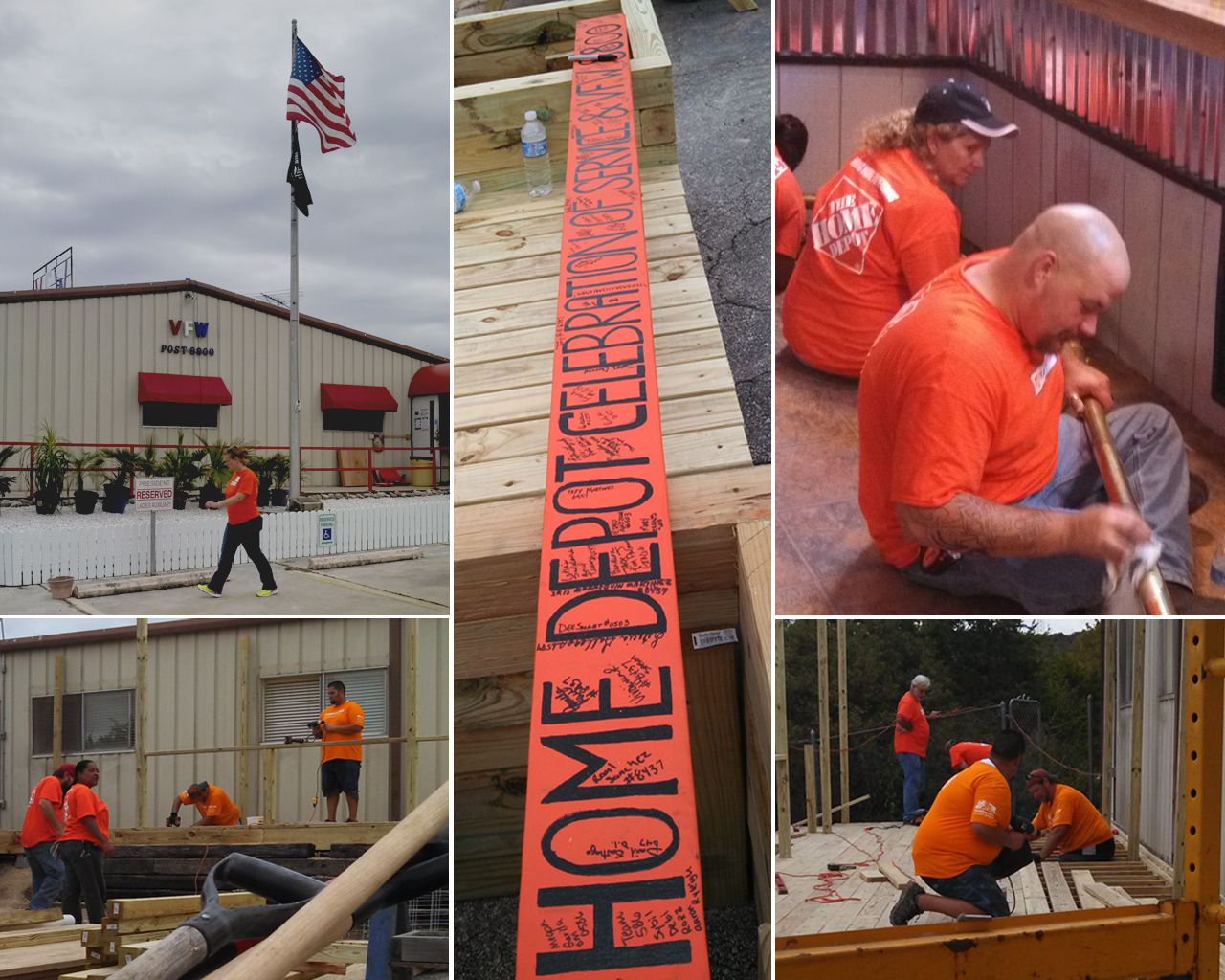 We know the title sounds a bit sexist, but we just can't help it...because it's true! We also know this is VERY late in posting, but we really just learned about these projects a couple weeks ago. If you're looking for a great way to get out of the house and help your community, check out the Home Depot Foundation. The pictures below are from a recent stop here in San Antonio where they helped rehab an old VFW just north of town. We look forward to working with them in the future to help spread the word for next year's activities. Until then, if you're in one of these cities...get off your butt and go help!
http://homedepotfoundation.org/page/cos-projects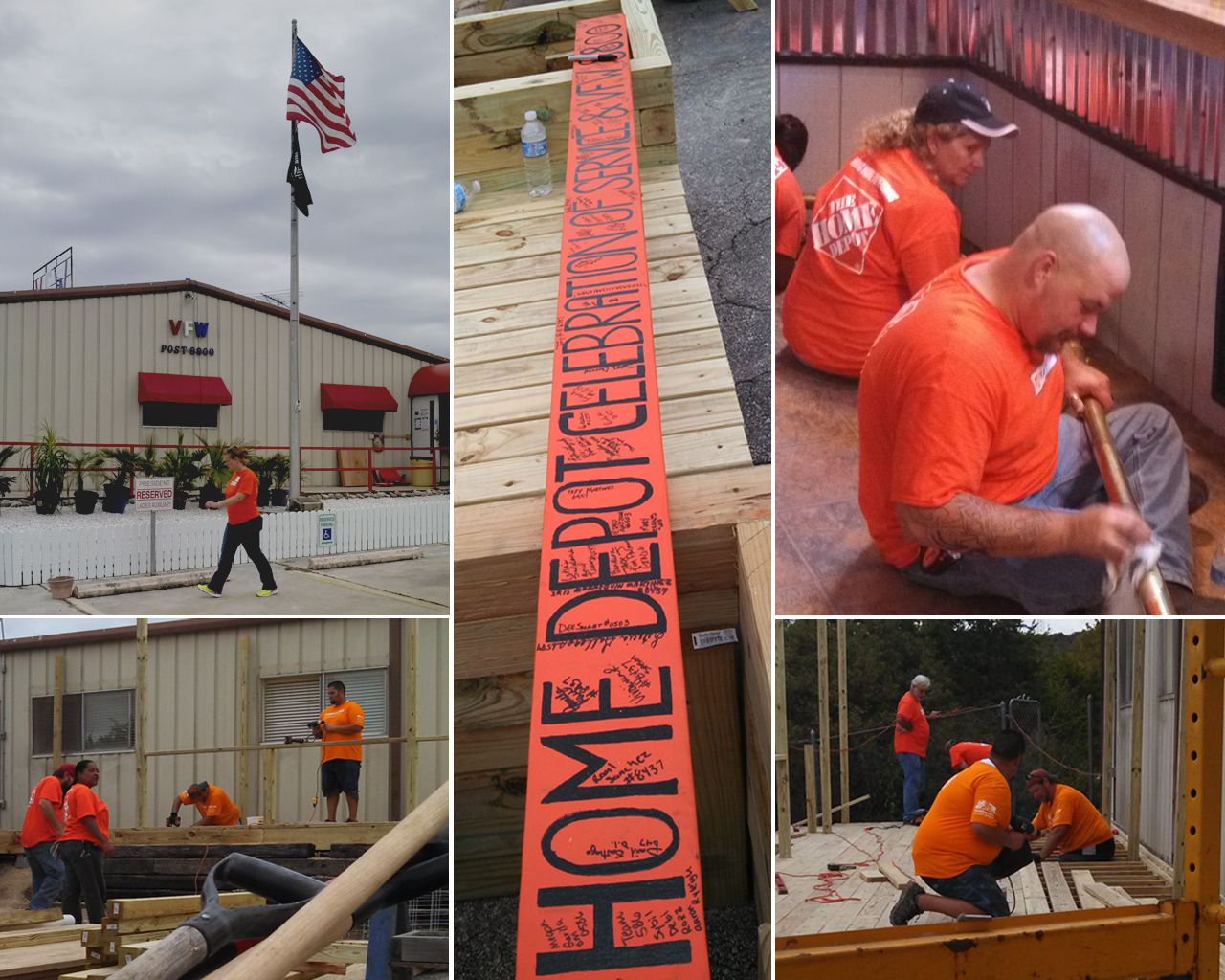 1919 Views | 221 Likes | 1 Comments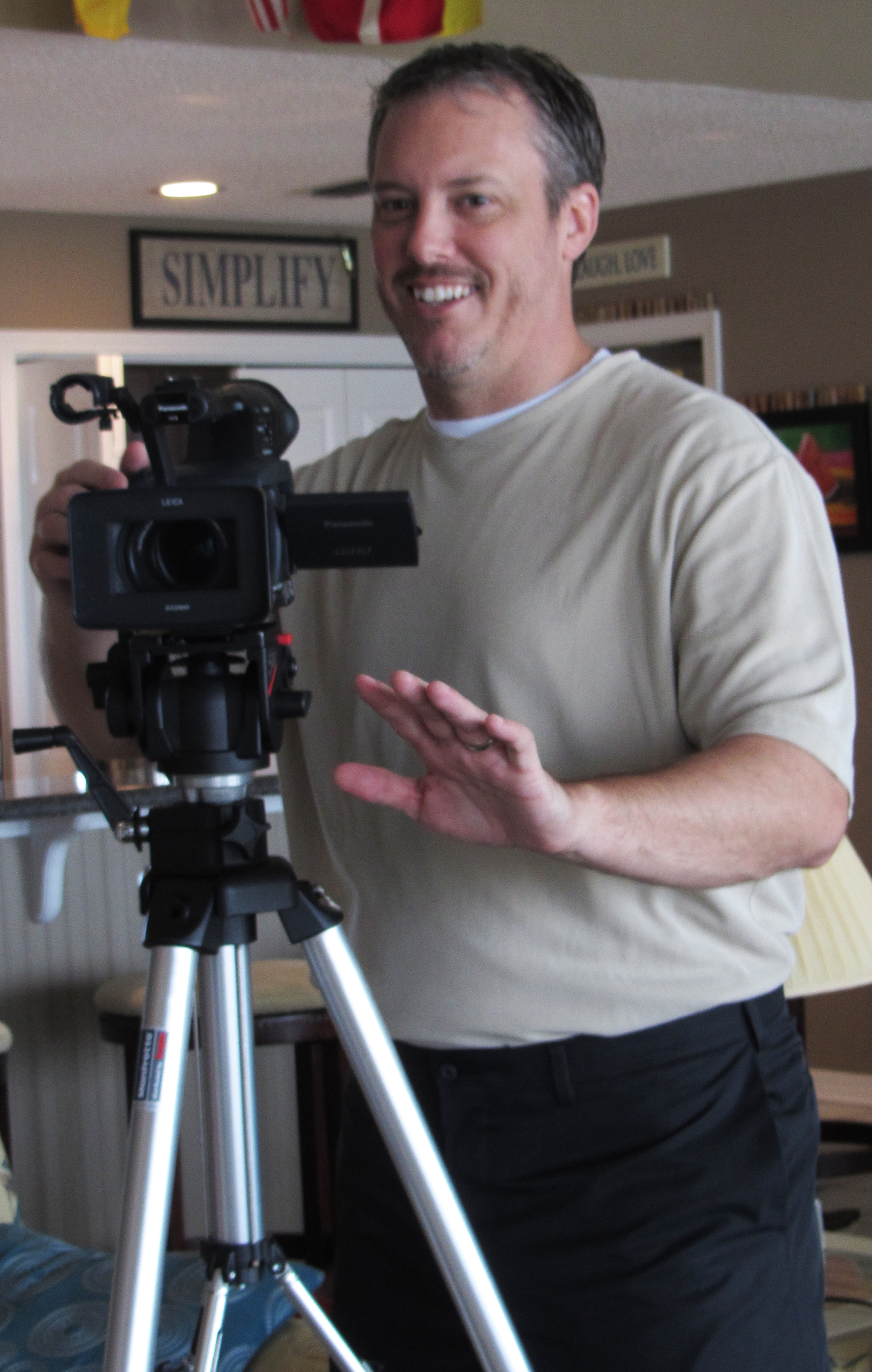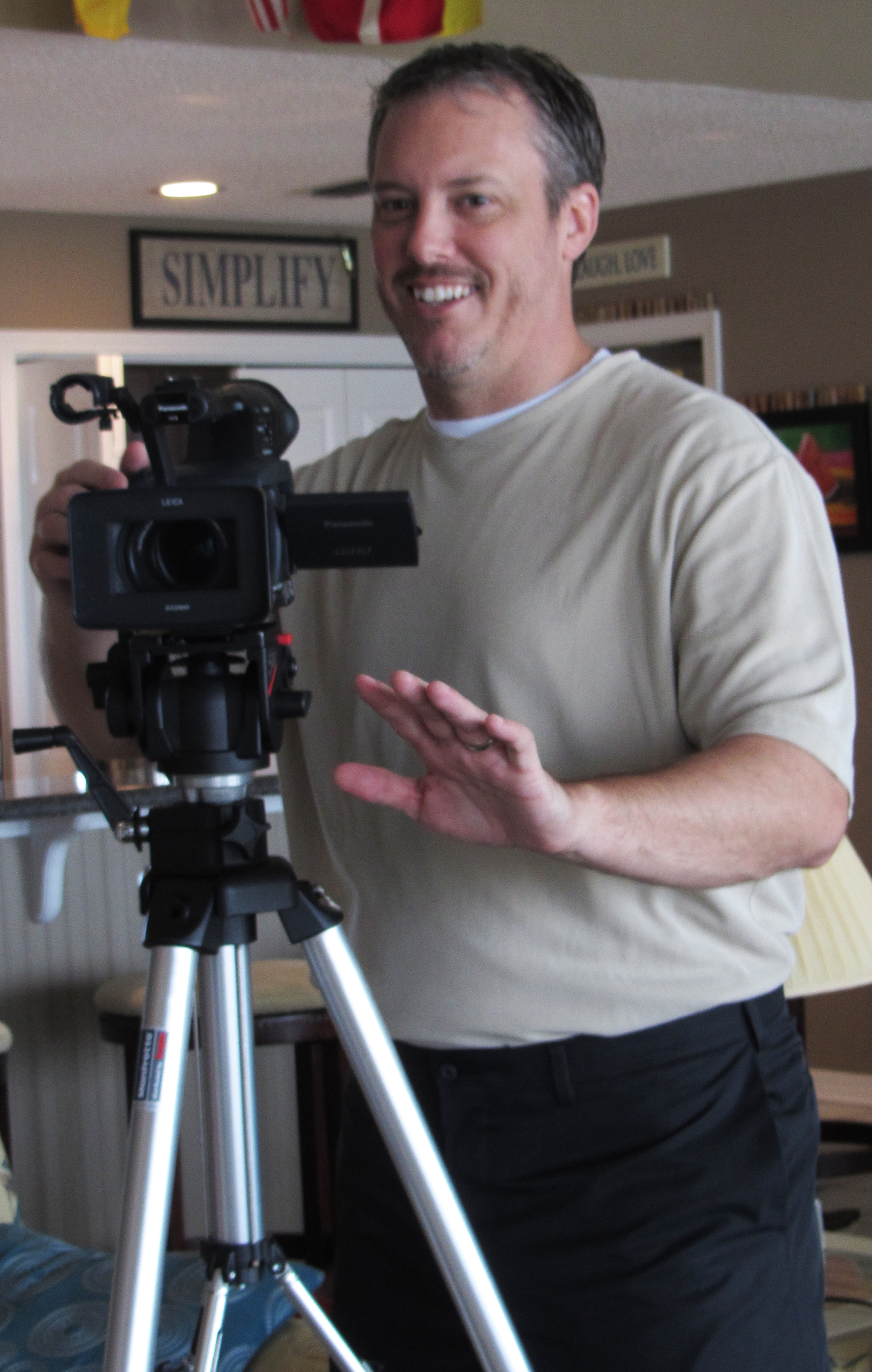 You know, I started Macho Spouse because I couldn't find a job in my career field during our last PCS. Most of us military spouses have probably gone through similar depressing job-searches. But after two years of unemployment, here I am, back in the job market and gainfully employed. This time, however, I have a whole new appreciation for what it takes to land that next job. The following is a short list of what I learned during my latest employment drought.
The first thing every military spouse needs when planning his or her career is patience. Patience, patience, patience. We must understand that our career trajectories won't be as quick, or logical as our civilian counterparts. And that's OK. As long as we understand where we want to be at the end of our working life, taking a step backwards now and then isn't a big deal as long as it moves us further forward down the line. Remember, our life situations can change rapidly, so we don't have to find that "perfect" job today since we probably won't be able to keep it anyway. Focus on building your resume so that when your spouse does decide to retire, you will have a great resume and lot's of experience to land that "perfect"job.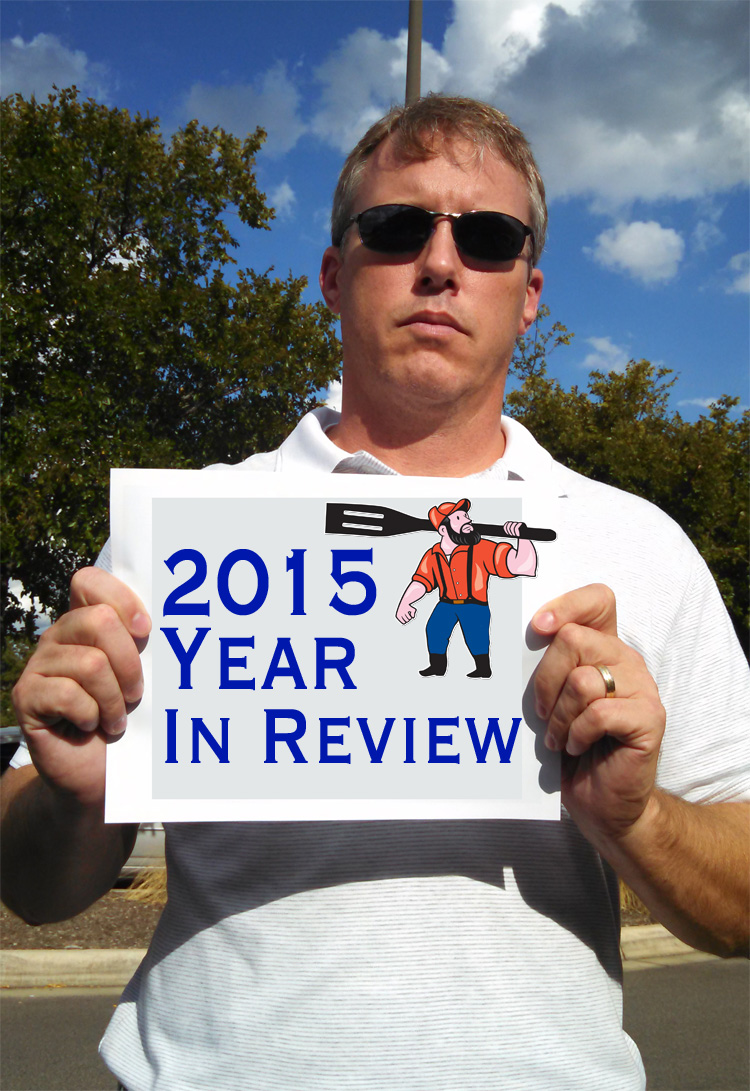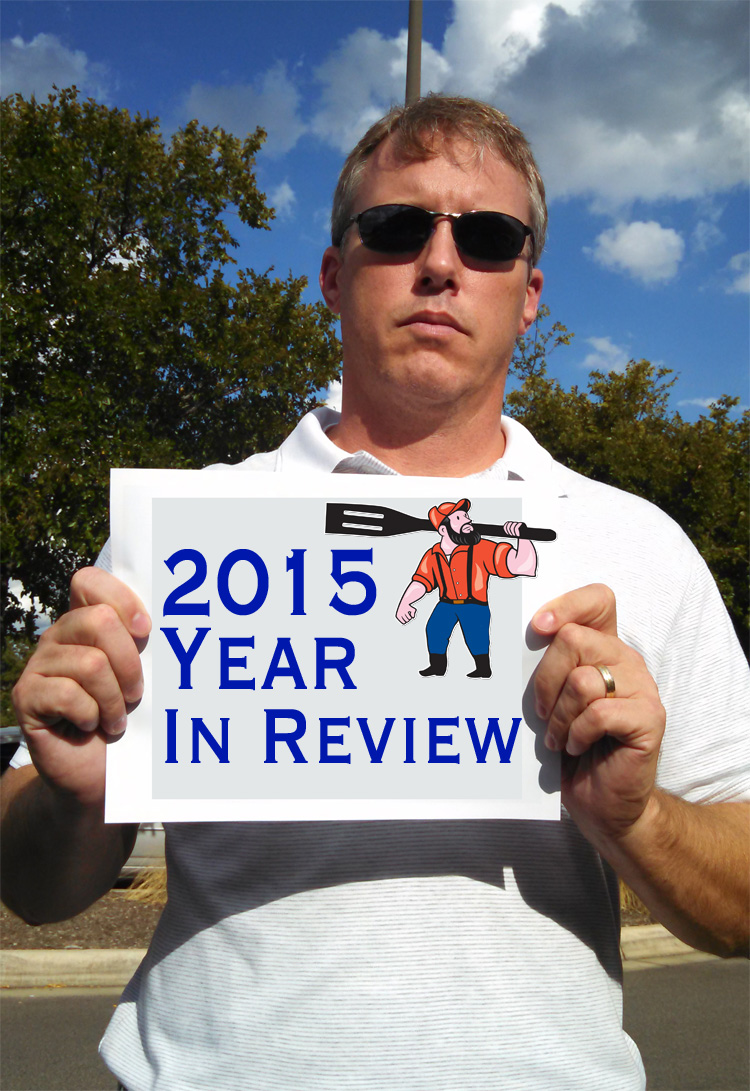 It's the holiday season and to me that means spending time with family and friends while reflecting on the year that was. How many had a good year? How many of you feel as if you've accomplished, overcome, loved and laughed as much as possible? There have been a few bad years in my life where I just wanted the damn thing to finish so I could start fresh with a clean slate, it's a mindset, but we all know that reality doesn't work that way. I usually judge my life in a similar way as to how we judge football coaches, "what have you done for me lately." My year was a good one, a net-positive. So congratulations, you get "happy Chris," or at least "less grumpy and sarcastic Chris."
The tremendous amount of progress within the male military spouse community is one reason why 2015 was a good year. Guys, we're finally starting to get some recognition. People, businesses, and other organizations are starting to approach us and ask for our input, insight, and yes, our business. Marketers are finally recognizing that we are a demographic worth pursuing; just check out this holiday spot from Toys R Us. (I just bought 4 gift cards for my nieces from them because of this commercial.)
In 2015, Macho Spouse was approached by the Sonoran Desert Institute's School of Firearms Technology to hold the first ever "Male Military Spouse Appreciation Day" where SDI donated a full-tuition scholarship to their popular Gunsmithing certificate course. (Male military spouses are a large demographic for them.) USAA asked for our participation to help raise awareness on the importance of life insurance during "Life Insurance Awareness Month." Yeah, I didn't know that month existed before this opportunity either, but USAA sure knows that we exist! And Marriott really knocked us off our feet when they offered several nights worth of hotel stays in return for a few reviews on their TownePlace Suites properties. TownePlace Suites made it very clear that they are interested in helping military families who are on the road, from PCSing to family vacations, TownePlace Suites wants our business! And it's not like this is some shabby hotel chain guys, their rooms are usually very spacious, clean, come with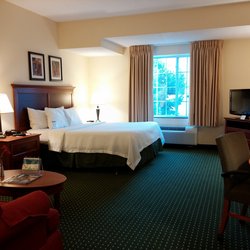 fully equiped kitchens, and hot breakfasts. I was surprised to learn how many were actuallyl located near military installations, which makes them a great temporary housing option, or vacation get-a-way. In full disclosure, I dispersed their generous offering quietly among those guys who have helped keep Macho Spouse up and running over the last few years. We don't make any money here, so when a top-notch organization such as Marriott offers us some swag, I like to spread it out amongst our volunteers first. If you want access to some of this cool stuff, contact me and be prepared to help build our community. But while I'm speaking of TownePlace Suites, you guys should check them out because they're really showing their appreciation and commitment to our military community! That goes for USAA and Sonoran Desert Institute as well, these organizations aren't just talking about supporting male military spouses, they're actually doing it. So let's not forget to return this generosity in 2016.
While I'm patting others on the back, I can't forget the amazing content NextGen Military Spouse, Military.com/SpouseBuzz, and Military Spouse delivered on behalf of male military spouses in 2015. When I started Macho Spouse in late 2011/early 2012, there was nearly nothing…nothing, written for or about us male military spouses. No blogs, no websites, no Facebook pages, no nothing. Now look at us, male spouses are popping up everywhere! (We've probably had absolutely nothing to do with this trend, but I will take full credit.) So despite terrorism, politics, war, and racial unrest, life hasn't been all bad this year. It's been good enough for me to crack a cold one, light a cigar, sit back and reflect on how far we've come and how many goals are still left to accomplish. Don't worry, I won't be consuming and driving while reflecting, Dana and I have already booked our New Year's Eve room at the San Antonio Riverwalk TownePlace Suites. Happy 2015 everyone, have a safe holiday season!
1521 Views | 91 Likes | 1 Comments
New Macho Spouse T-Shirts are now available! Help support our organization by purchasing one of these kick-a## shirts! After expenses, 100% of the revenue goes to support Macho Spouse!
For your convenience, we've started the process of creating our own online store. So please, HELP SUPPORT THE MACHO SPOUSE IN YOUR LIFE!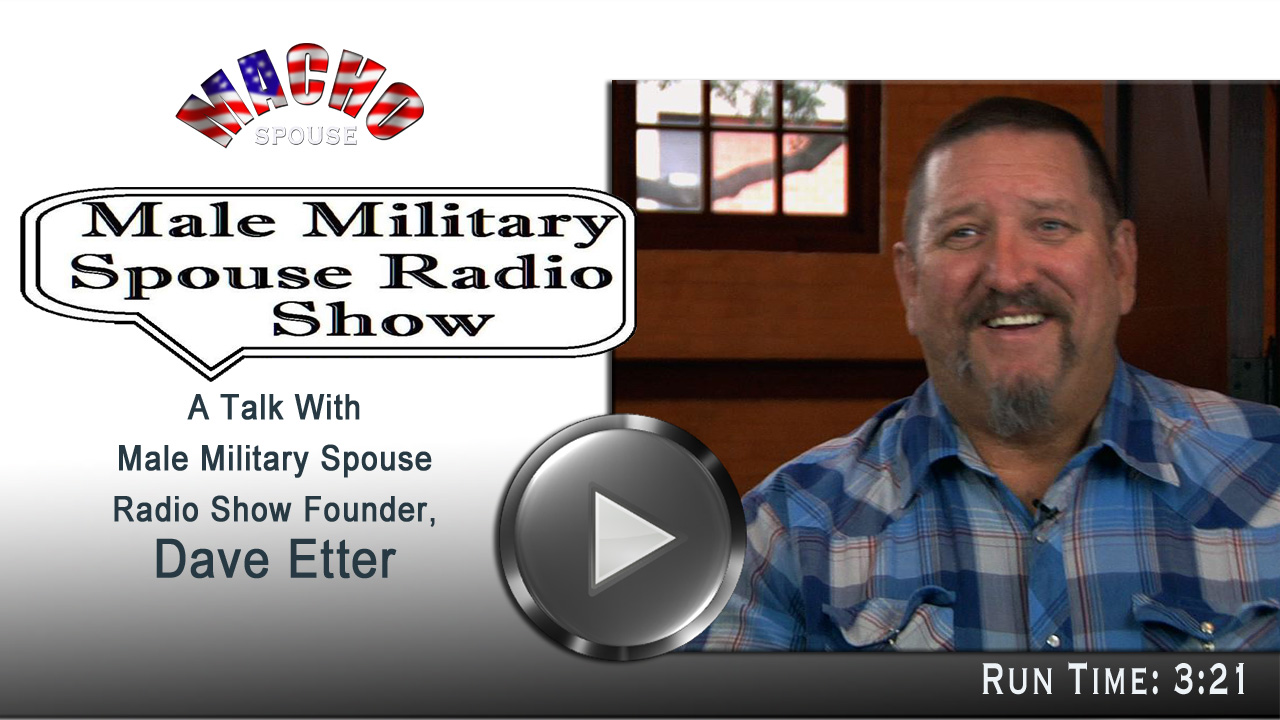 How many of you guys have had the opportunity to listen to Dave Etter's blog talk radio show? If not, well, it's a work in progress and that lack of show polish is just the way he wants it. Dave is retired from the Navy and currently married to an Army medic, he has also volunteered as a Family Readiness Group Leader while stationed at Ft Campbell. So to say Dave (aka "Old Fart") is an opinionated straight-shooter who often times fires "from the hip" and checks his facts later would be an accurate statement. I can joke about him because I know he can take it, hell, many times he insists on it!
1729 Views | 194 Likes | 1 Comments
Macho Spouse and Chris Pape are mentioned in Alice Swan's article, Tuning in to the Military Spouse Network, in which Alice covers lessons she learned at the 2013 Military.com Spouse Summit (April 11-12, 2013). Here is what Alice wrote:
Build a service out of your unique experience and skill: A great example is Chris Pape, male military spouse and founder of Macho Spouse (http://malemilspouse.com/). Chris was kind enough to talk with me about how he started Macho Spouse. Living in Columbia, SC, while his spouse is working on an ROTC assignment, Chris said he began to feel pretty isolated. He thought he was the only guy spouse out there looking for information and help. About two years ago, Chris began researching male military spouses on the web but found only two articles about guys manning the home fronts. One of the stories was written by Amy Bushatz who you may remember from my Spouse Summit blog: http://www.dcmilitaryfamlife.com/profiles/blogs/you-are-not-alone.

Chris emailed Amy, who helped introduce him to Wayne Perry, founder of Manning the Home front (http://www.dcmilitaryfamlife.com/profiles/blogs/the-outlook-for-mil...) – it was the Military Spouse network in action. A video producer for 15 years, Chris had been working in Arkansas for the Department of Education, creating instructional videos before the PCS to Columbia. "I didn't see any information sites out there for guys to help share lessons learned or how to find jobs," Chris told me, "so I decided to use the skills I'd developed making the educational videos to create learning videos for male military spouses." Chris's fledgling video series has grown into a full service site for male military spouses to connect, get information on employment, money tips or gain insights through the Male Spouse 101 tutorial.

Facing another PCS soon with his Air Force spouse to San Antonio, Chris is excited about the opportunities the move presents. "I'm building a business I can take with me," he explained. And while Macho Spouse is his future, Chris feels it can also lead to other opportunities in the present. Chris is confident that the work he's done creating Macho Spouse will lead to video and film production work in Texas.