Tag Results for military bases
Categories: 1 items(s) found
Posts: 8 items(s) found
Here is a great chance to win some money for the holidays! Simply go to MilitaryTownAdvisor.com and leave a review of your current (and/or past) neighborhoods, schools, apartment complexes. The more reviews you leave, the more often you are entered to win! We all want as much information as we can get about our next move and Military Town Advisor is becoming a great resource for that info!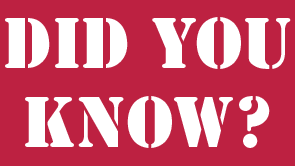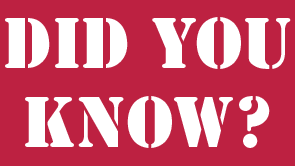 Did you know that American Flag Protocol (or American flag etiquette) is actually part of federal law? It provides general guidelines to answer some common questions about how the American flag should be handled and displayed. Although it is federal law, there are no federal penalties imposed for failures to comply with the law.
While stationed at Los Angeles AFB, I drove by this motel on the way to work one morning and I noticed that the US flag was flying upside down. People were entering and leaving the building as if nothing was wrong. So, I pulled in and asked one of the workers if everything was okay in the building and I notified him that they were dislaying the flag upside down. He said everything was cool and he fixed the flag immediately, but he didn't understand why I was asking if everything was okay. So I explained to him that a US flag flying or displayed upside down is a distress signal (extreme danger to life or property).
Did you know that a US flag flying or displayed upside down is a distress signal?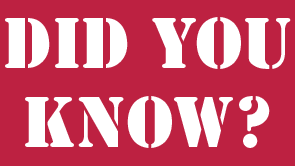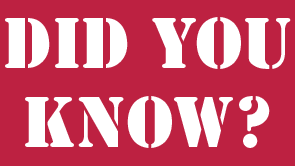 Military Base Firearm Laws can be confusing, especially when you end up living at two different military bases within one year like I did. I own several firearms and the first time I encountered military base firearm laws was during the PCS move when the movers asked me if my firearms were registered on the base. My response..."Huh?"
This incident took place when we had to move from the Pentagon to Maxwell AFB for my wife to go to school. I was already a male military spouse for more than 10 years, but I had never thought about or encountered military base firearm laws. An interesting point to note here is that in my entire time as a male military spouse, we have lived on base once. While this may have had something to do with my not encountering the military base firearm laws before this PCS move, it had nothing to do with my ignorance of the laws.

Are you PCS-ing (relocating) any time soon? Need apartment/housing information? Need school information from other military parents? Need to know about the neighboorhood around your new base?
MilitaryTownAdvisor.com is a PCS relocation resource where military families write reviews about neighborhoods, apartment complexes and schools in military towns near U.S bases. Created by a military spouse for military families.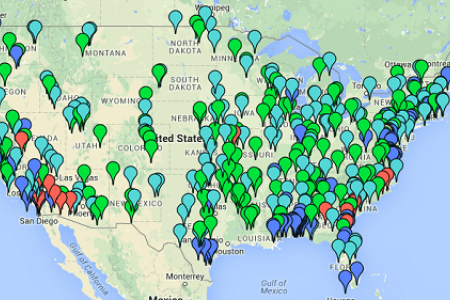 Whether you are new to military life as a civilian male military spouse, or you have been in the military life for years, you should know where military installations are located (epecially if your spouse just received orders).
Find Military Bases with these Military Base Locators. Use these Base Locators to Find Military Installations Around The World.
The MilitaryHOMEFRONT Installations and Directories is provided by the Under Secretary of Defense (Personnel and Readiness).
The MiltiaryHOMEFRONT Installations and Directories shall provide Official Department of Defense Location Based Services (LBS) information on over 250 military installations and communities worldwide, including Installation Overviews and Directories of Programs and Services available for servicemembers and their families.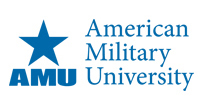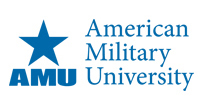 By Craig Gilman
Faculty Member at American Military University
Are you on the move?  Summer is a time of transition and change for the military child.  For many service members and their families, summer is the time when permanent changes of duty station (PCS) occur.  While there is often excitement about moving to a new location, there is also a tremendous amount of stress.  This can be especially true for the children of military families who often both suffer the sadness of leaving their old friends, school, jobs and community behind and deal with the anxiety of establishing themselves when arriving at their new home.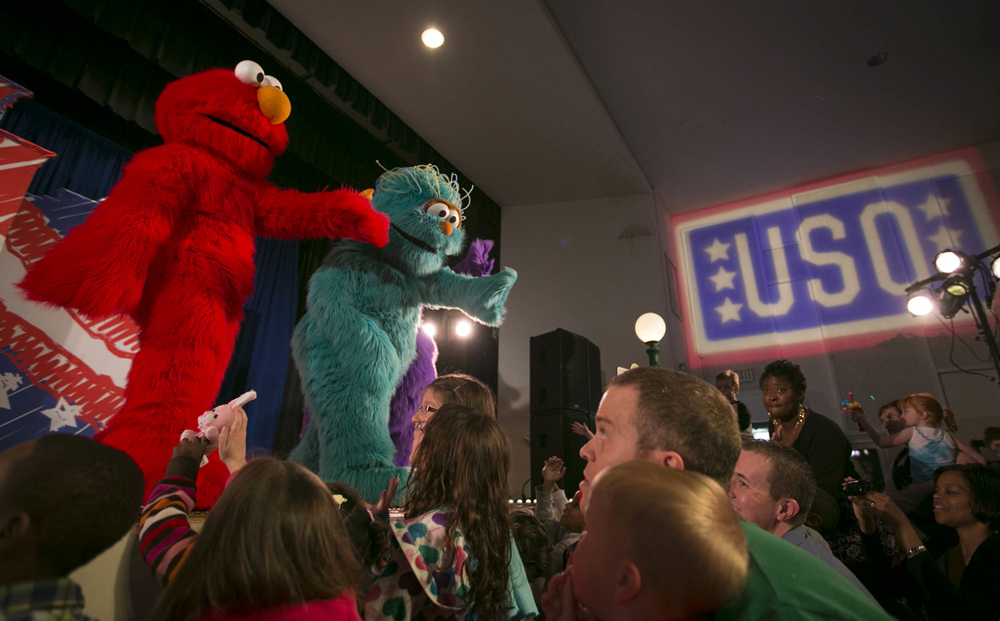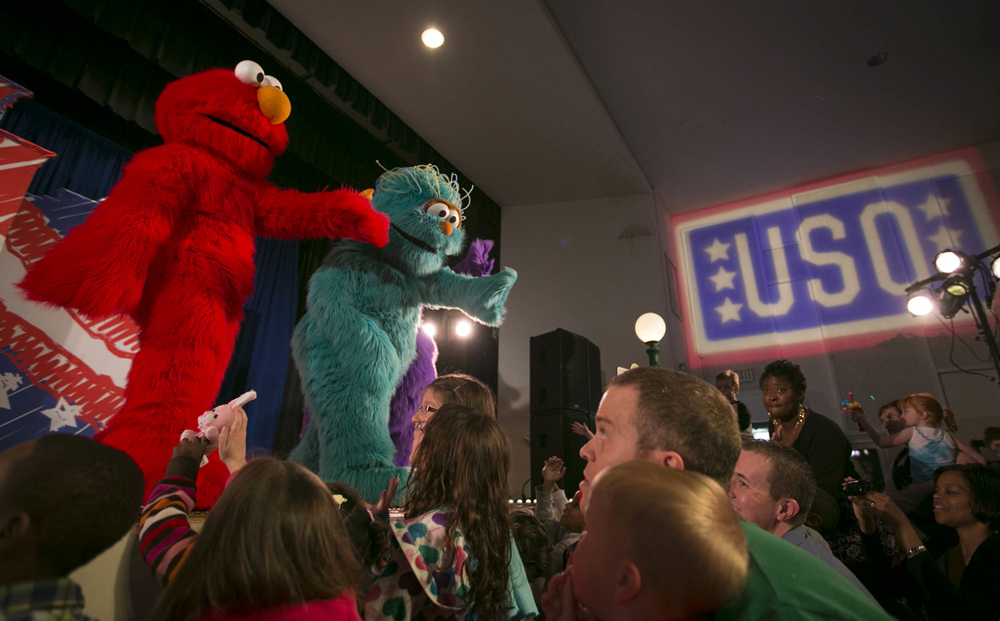 YEAH SESAME STREET! This tour is still going on for those in Japan and Korea. Could be a great way to spend an afternoon with your family!
The tour which begins at Eielson Air Force Base in Alaska on May 29 and will visit 42 bases in 8 European and Pacific countries over the next six months. The organizations hope others will be inspired to learn more and suggest these five simple actions everyone can do to support military families:

1. Volunteer at one of the more than 160 USO locations around the world and discover ways you can take action locally.

2. Offer to help a military family on the home front who live on or off base. Whether you see that their lawn needs to be mowed or garbage cans taken in, helping with simple household chores and errands can really relieve some of the stress a family may be feeling.

4. Lend an ear to listen to a military spouse as sometimes just having someone there to vent to or talk to when you may feel all alone can be the greatest support of all.

5. Say thank you to a military member and their family for their service, sacrifice and strength. Our troops and their families make sacrifices so we don't have to and those two simple words say so much.

"There is nothing that comes close to the feeling you get when you see the smile on a child's face at our Sesame Street shows. I knew we had something very special the first time I saw the smiles of our military families, and here we are five years later, celebrating a tour that that has traveled the globe three times over and is about to do it again," said Sloan Gibson, USO President and CEO. "The USO is proud to be on Capitol Hill celebrating the tour's fifth birthday and assembling care packages for troops overseas. There is no better way to commemorate such a momentous occasion than IN our nation's capital and WITH our friends at Sesame Street."

The longest running tour in USO history, the Sesame Street/USO Experience for Military Families has taken its message to more than 368,000 troops and military families, and performed 631 shows on 145 military installations in 33 states and 11 countries. In 2011,Sesame Street and the USO introduced a brand new character named Katie – a military child experiencing the stresses of moving as her parents are transferred to a new duty station. Last year, Katie and her Sesame Street pals visited 67 military bases and performed 204 shows stateside.

"Sesame Street has so much admiration and respect for our military families, we feel privileged to partner with our friends at the USO and be a part of this special USO Care Package event," said H. Mel Ming, Sesame Workshop President and CEO. "This is a great way to show our continued support to our service men and women and to celebrate five years of bringing our resources and the Sesame Street/USO Experience to Military Families to installations around the world."



Operation USO Care Packages contain vital items troops use every day, from prepaid international phone cards and snacks to travel-size toiletries and comfort items. Designed as a way for America to say 'thank you' to our troops and their families overseas as well as to unite communities, today's Care Packages included a special gratitude card from Cookie Monster as well as a personal note to troops signed by USO Caucus Co-Chairs,

Reps. Jeff Miller, R-Fla

., Tim Walz, DFL-Minn., Howard (Buck) McKeon, R-Cali., and Adam Smith, D-Wash.

Since 2003, the USO has delivered 2.3 million care packages to bring a touch of home and necessities to active duty military serving all over the world. USO Care Packages are distributed to troops traveling through the USO's more than 160 locations worldwide as well as to troops serving overseas.

Whether on the frontlines, with their loved ones, in recovery or in remembrance, the USO and

Sesame Street

are adapting to meet the needs of those who need us most. Operation USO Care Package and

The Sesame Street/USO Experience for Military Families

are just two of the ways we can help them navigate life's challenges. To learn more Operation USO Care Package visit

www.uso.org/operation-uso-care-package.aspx

. To learn more about the

Sesame Street/USO Experience for Military Families

or check for the latest tour info visit www.

USO.org/Sesame