---
Like, Comment, Share
Veterans Job Bank
Image: – – Macho Spouse
The Veterans Job Bank powered by NRD.gov provides Veterans with a central source for identifying Veteran-committed employment opportunities and assists America's employers in identifying qualified Veterans. A key part of the White House's ongoing commitment to improve access to employment opportunities for transitioning Service Members and Veterans, it facilitates access to hundreds of thousands of private-sector job openings specifically targeted at Veterans.
The Veterans Job Bank returns job opportunities based on search criteria entered by the user. Powered by a Google search, jobs are drawn from various job boards that have posted or specifically tagged jobs for Veterans.
From Macho Spouse:
We need your feedback in order to improve the quality of our products, services and information we provide. Please take a few minutes to leave a comment or contact us and tell us the good and bad parts of our service to you.
---
See also...
(The following is some good information from our friends at the Sonoran Desert Institute.)
Male military spouses find themselves looking to advance their skill set and have a great opportunity with a scholarship from MyCAA. The challenges of course are attending classes on campus when you may end up having to move before the end of a semester.
Many spouses turn to online education which is a great option. While online courses are a good fit. You need to make sure the school has a solid reputation. The key to a great online education is finding the right online education provider. Every man should know what to look for.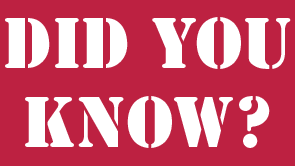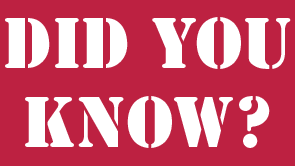 Did you know that there are virtual career fairs held that allow you to meet and interact with recruiters from the comfort of your own home? Check out this press release from Veteran Recruiting Services about an upcoming virtual career fair for military spouses.
PHILADELPHIA, May 7, 2013 -- /PRNewswire-iReach/ -- Veteran Recruiting Services, the recognized leader of virtual career fairs for the military community is pleased to host the Military Spouse Appreciation Day Virtual Career Fair in support of the White House Joining Forces Initiative on May 10th.
Military Spouses from all over the world with have an opportunity to meet and interact live with recruiters in the virtual career fair, and from the comfort and convenience of their home or office. Each employer will have a virtual booth that will provide everything the spouse will need to consider when looking at their next career choice.
Thirty of America's leading employers will participate including: 24 Hour Fitness, Aetna, Airgas, Citi, Comerica Bank, Convergys, DaVita, DialAmerica, DISH, Exelon, Graybar, Intercontinental Hotels Group, Lowe's, Military Spouse Employment Partnership, Nordstrom, Penske, Pfizer, Progressive, Sears Holdings Corporation, The Mission Continues, Travelers, TSA, USAA, Union Pacific Railroad, Verizon, Volt, Walgreens, Waste Management, Wells Fargo, and Xerox.
Military Spouse Appreciation Day
Friday, May 10th
1:00 pm – 3:00 pm
Join us for a great event exclusively for Military Spouses, and be entered to win some great prizes such as;
$50 Visa gift cards every 30 minutes
$200 Coach gift card
iPad
---
Share on social media
Macho Spouse uses AddThis share buttons so you can easily share your favorite content from this site to your Facebook, Twitter, and more.
To share this on social media, click on the share icons. You will be prompted to connect your social media account if you have not already.
Thank you for sharing!
---
Comments