US Presidents - Military Commander-in-Chief
Image: – – Macho Spouse
The President of the United States is the US Commander-in-Chief. So, for you military spouses, this is your spouse's highest boss.
Keywords: military presidents
Read more about US Presidents - Military Commander-in-Chief
See also...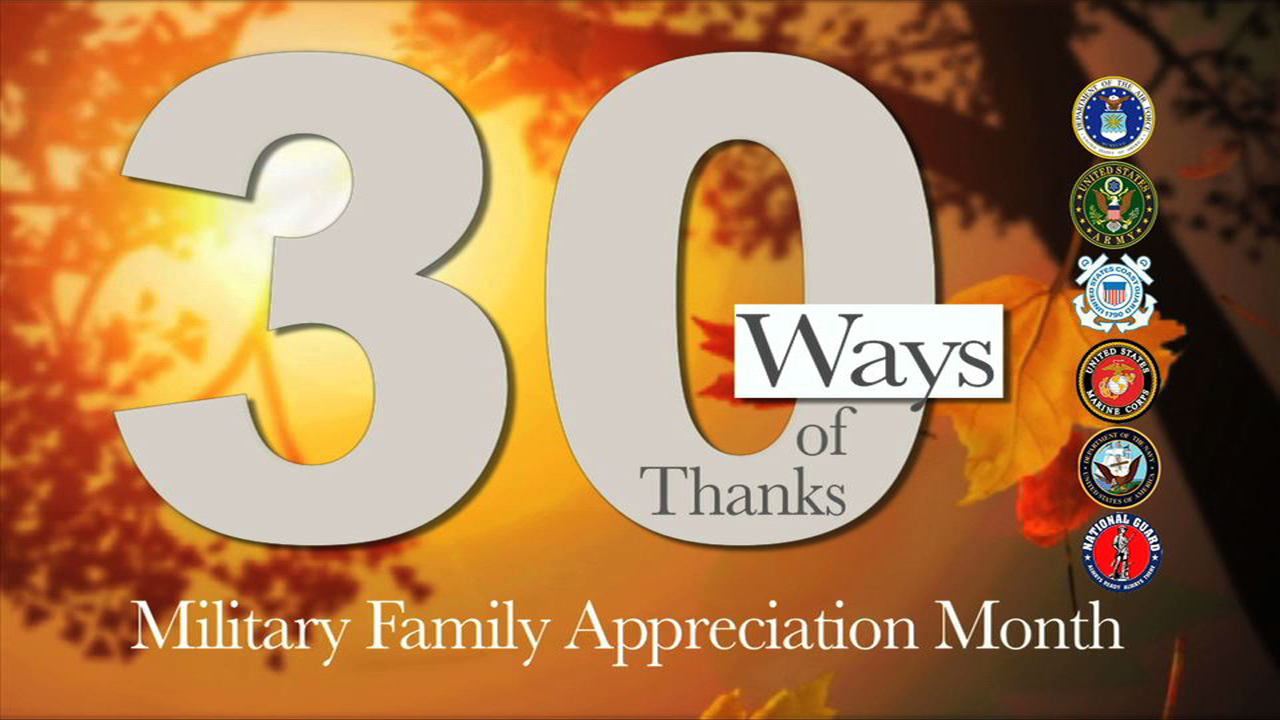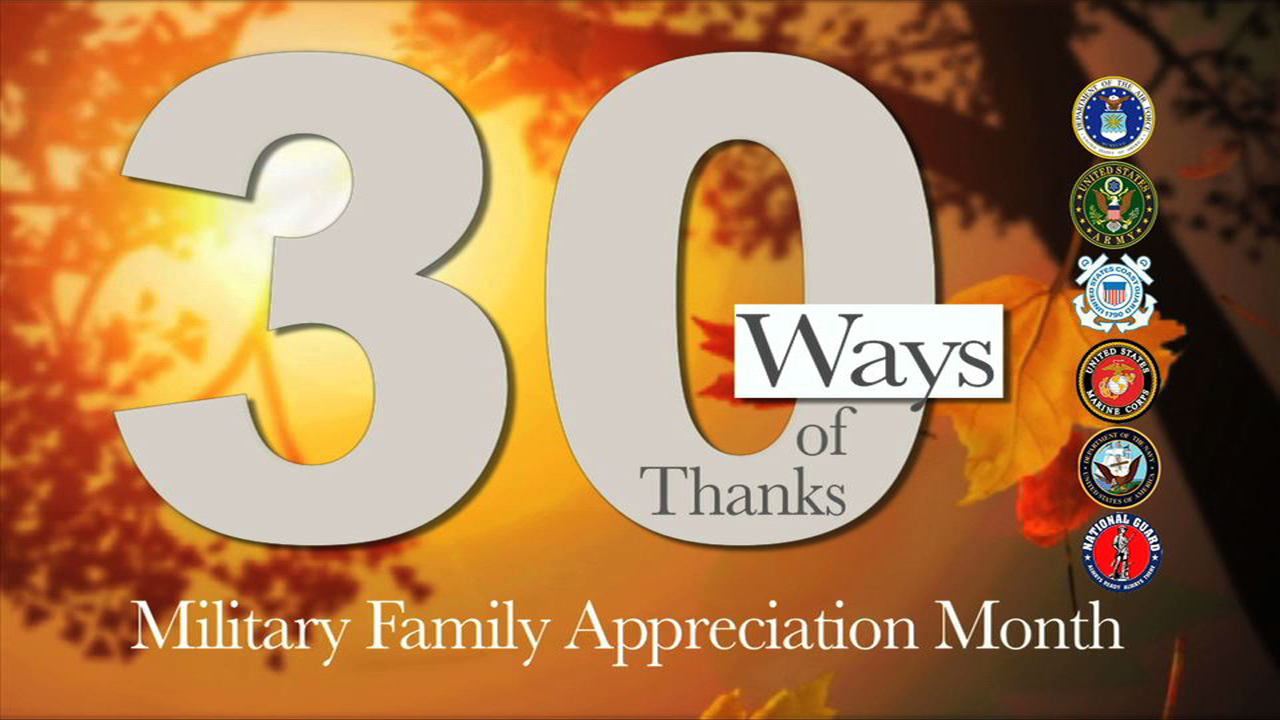 Anyone can donate flight miles or hotel points to Fisher House, to support injured service members and their families during the recovery process.
November is Military Families Appreciation Month, and the 2014 Armed Forces Insurance Branch Spouses of the Year (Branch SOYs) want to help everyone, everywhere participate in thanking and honoring military families.
Americans love our military, but many people don't quite know how best to express their gratitude. As National Guard Spouse of the Year Dr. Ingrid Herrera-Yee notes, "saying "thanks" to our military families is something that many want to do, but are at a loss as to how to do it –or in the case of Guard and Reserve, how to find us!"
So the Branch SOYs created #30Ways of Thanks to help. Each day in November, the Branch SOYs will release a video with an action item that people around the country can participate in virtually or locally, individually or in groups. Participants can hash tag #30Ways so that their messages, photos, or videos are spread far and wide. Hash tags #GratefulNation and #MilFamsRock can also be added as a short-hand way to say "You are amazing, military families!" Best of all, the entire #30Ways video collection will be stored on the Branch SOYs' YouTube channel so that it can be repeated in Novembers to come, or whenever someone is looking for a way to say "thank you" to military families.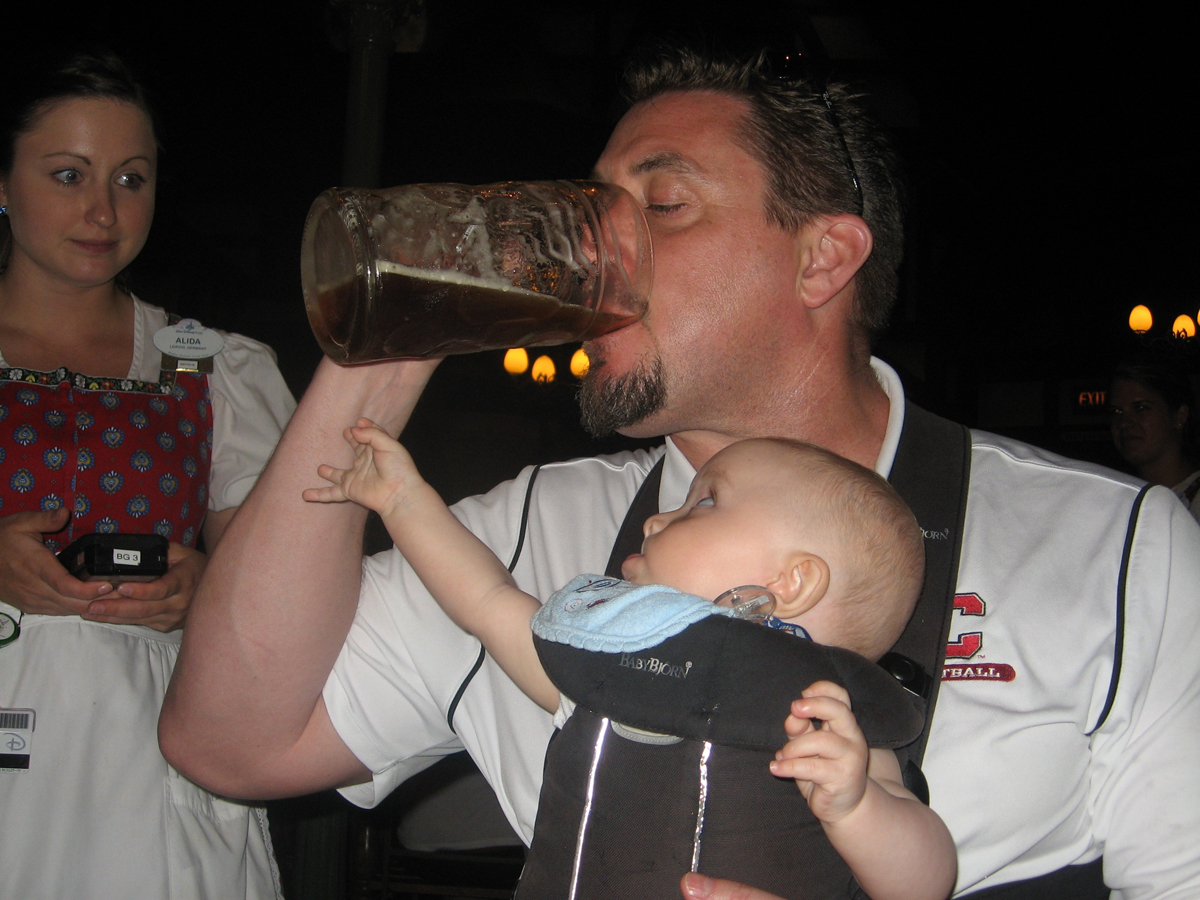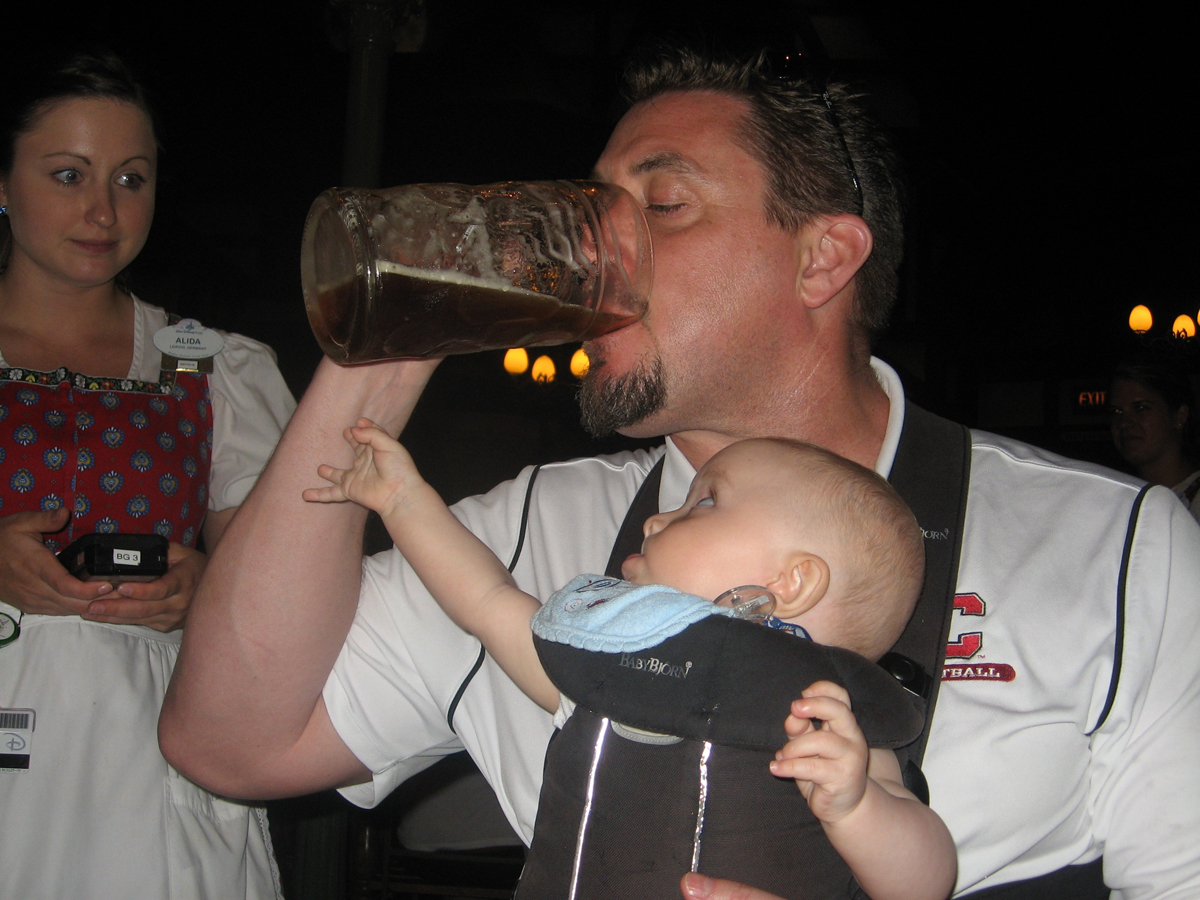 The author, Chris Field, demonstrating some "top-shelf" parenting while at Epcot's Biergarten.
There seems to be a common thread running through military sociability: booze. It's the thread that allows you to tie one on just about anytime. It's everywhere. At the Exchange, at the local Class Six…hell, you might even score some free booze from those distributors hosting tasting events throughout the year. Play your cards right, and you could be half in the bag before the sun even goes down.
When I first drive through the gates, there's always the sign telling me how many days it's been since the last alcohol related incident on post. And when that sign 'resets' back to 1, I'm always tempted to check it out: "Uh oh, what did (one of a handful of likely suspects) do now?" Thankfully, I've never triggered it myself. Yet.