SAHD Life: Sad-At-Holidays-Dad - Anxiety, Depression, Loneliness
by Stay At Home Dad and Civilian Male Military Spouse Taurus James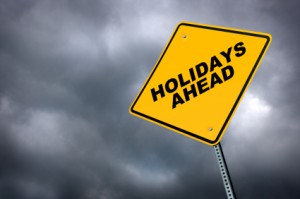 "SAHD Life" is a blog segment by male military spouse and stay-at-home-dad, Taurus James - husband for 15 years, father for 7 years, SAHD for 2 years. In this post, Taurus takes a look back at his personal struggles with anxiety, depression and lonliness during the holidays and encourages others to seek help.
When I was a boy, I loved the holidays. I had great anticipation and excitement during Christmas. I loved being with family and friends during Thanksgiving. Food, football (Washington Redskins forever!) and fellowship are what I looked forward to the most.
But then something happened. I didn't know exactly when, but I was definitely a grown-up at the time when I started dreading the holidays. Thanksgiving and Christmas became the worst times of the year for me. The things I loved about these holidays and anticipated as a boy, I hated as a man and a father.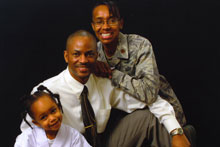 Image for SAHD Life: Sad-At-Holidays-Dad - Anxiety, Depression, Loneliness –
At first, I didn't think anything was wrong. I just thought that I outgrew the hype and hooplah of the holidays. But I was wrong. I was diagnosed with clinical depression. Each year, the holiday season, especially Thanksgiving and Christmas, triggered my anxiety, depression and loneliness.
The worst part for me was not recognizing the negative impact all of this was having on my family. I was a "Sad-At-Holidays-Dad" (SAHD) for the first five years of my daughter's life.
Read the full article and see what you think - SAHD Life: Sad-At-Holidays-Dad - Anxiety, Depression, Loneliness