Question: How do I prepare for becoming a male military spouse?
Image: – – Macho Spouse
Here's your chance to possibly help someone out. Just answer this question by adding a comment below or submitting an article in response to the question.
See also...


Since I've been married, one of the best summers I've had was when my wife was deployed. Sounds crazy and maybe a little insensitive to my wife...but it's true!
First of all, don't get me wrong -- holding down the home front during the deployment was one of the hardest things I've been through. But without the structure of my wife's workweek I was able to spend the summer exploring the great outdoors with our 2 boys. We went on one camping trip after another, any day of the week. A couple times I didn't even bother unpacking the truck when we got home. I just did some laundry, re-packed the cooler, and after a day or two at home we headed back out to another National Park.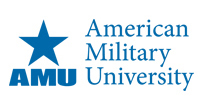 The following article on PTSD was written by American Military University faculty member, Craig Gilman.
June is Post-Traumatic Stress Disorder (PTSD) Awareness Month. The National Institute of Mental Health (NIMH) states that "PTSD affects about 7.7 million American adults, but it can occur at any age, including childhood. Women are more likely to develop PTSD than men, and there is some evidence that susceptibility to the disorder may run in families."
Male spouses should note that statistics indicate their female spouses are more likely to develop PTSD than men. All parents should realize that children are susceptible, as well. Visit the NIMH PTSD site for a comprehensive overview of the causes, symptoms, treatments and tips for living with PTSD. If you suspect a loved one might suffer from PTSD, professional diagnosis and counseling should be strongly pursued.