---
Like, Comment, Share
Military Time
Image: – – Macho Spouse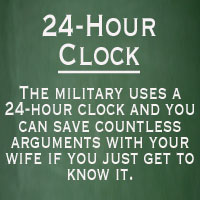 Okay, so I'm teaching my 7-year-old daughter how to tell time and move around the clock with ease. She starts counting hours on her fingers to answer some of the worksheet problems and she counts, "...10, 11, 12, 13, 14, 15..." I'm thinking she's way ahead of the game, if her school uses military time.
Probably, most clocks you've seen only go up to 12 hours. The military uses a 24-hour clock and it's probably a good idea to get to know it.
Why Learn?
So you know when happy hour is. It's also best to be on the same time as your wife. This will save you from many, many arguments.
"Military Time, also known as 24-hour time, is actually an easy one and I learned this trick many years ago as a military brat. We have all heard things like "Chow is at 1800," well what is 1800? In regular time its 6pm. It works like this; Midnight or 12am is 0000 and then each hour after that you add an hour. Now when you go past midday (noon) it gets a little tricky because the next hour is 1300 for 1pm then 1400 for 2pm, etc. The best thing I was told and a kid was to add or subtract 12. So if you are told that Revile is at 1730, subtract 12 and you now know it's at 530pm. Now if you're having a cookout and want some friends over at 2pm, add 12 and let them know it starts at 1400."
- Patrick Donaldson / Navy Spouse
Patrick has some good advice, but I have always found it easier to pick and memorize a P.M. number and then add/subtract from that. For example, I memorized that 4PM is 1600 so if
someone (my wife) told me to be somewhere by 1800 (knowing that 1600 is 4:00) I would just add 2 hours to 4PM. Everyone is going to learn differently, the important thing for your sanity is that you learn.

---
See also...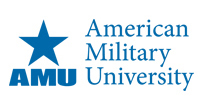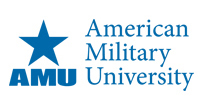 Article by Craig Gilman, Faculty Member at American Military University
Joining the military means a life of training exercises and deployments away from home, not to mention periodic transfers with little choice of duty stations that can be found in countries half a world away. What comes with all that is a career, even if only for a few years, that provides opportunities for personal growth and satisfaction, professional challenge and reward, career development, and leadership opportunities that build a stronger resume.
Becoming a military spouse is a different story. In addition to the unpredictability of the military lifestyle and, often, the additional responsibility of being the de facto head-of-household and primary parental role model during deployments, there is no guarantee of a meaningful career or even temporary job to help pay the bills. Military spouses who want a professional career face high hurdles.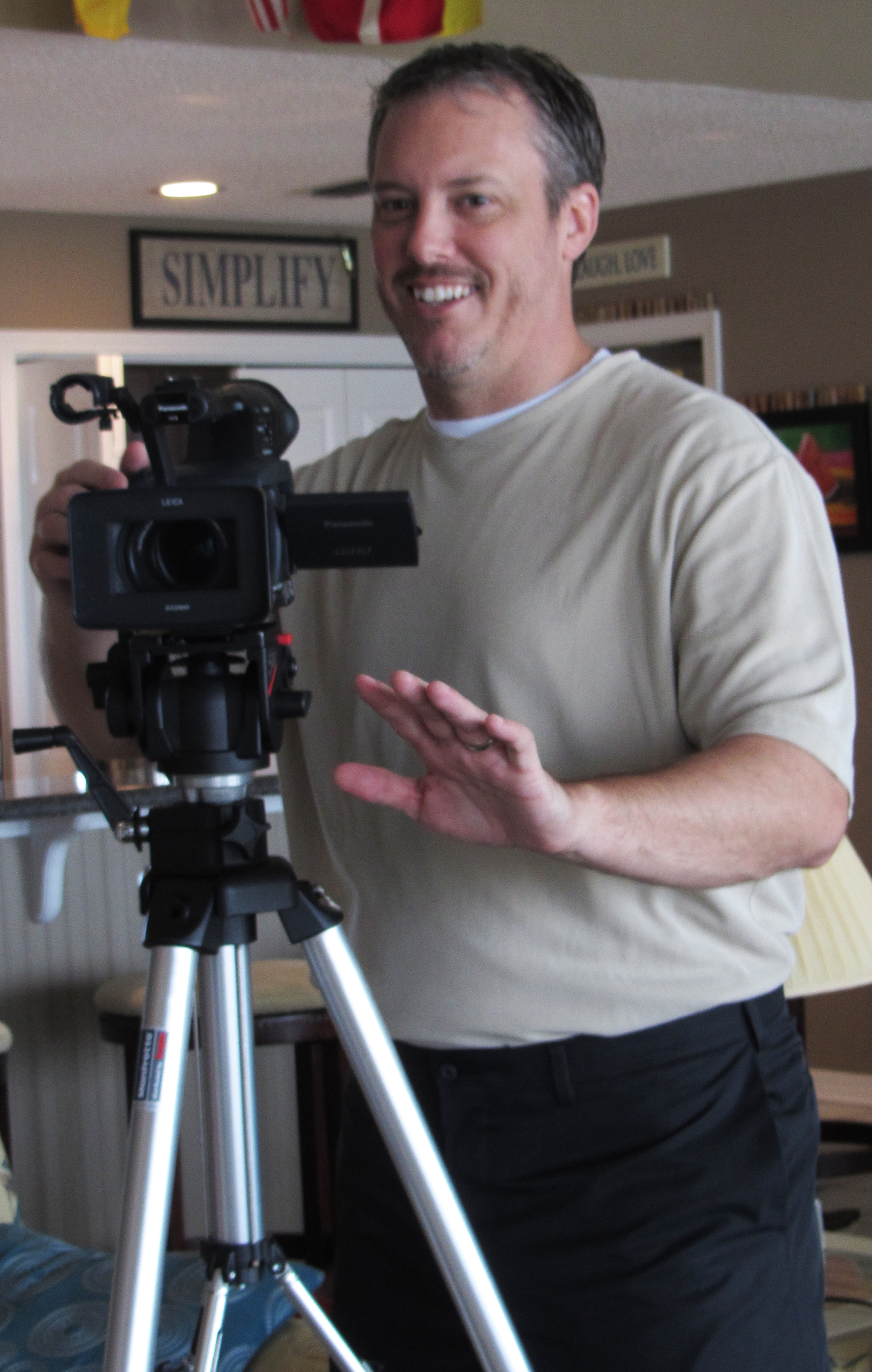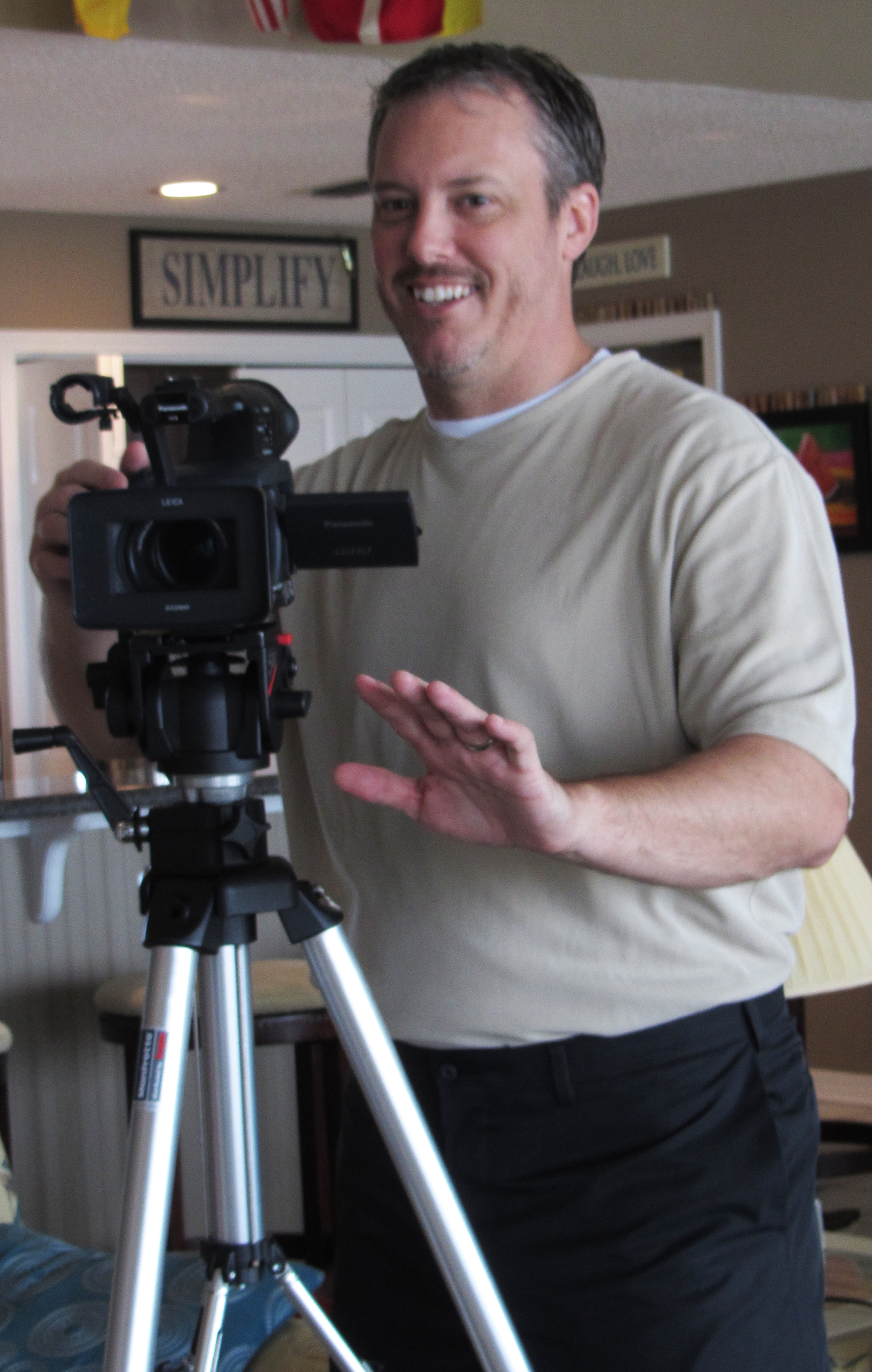 You know, I started Macho Spouse because I couldn't find a job in my career field during our last PCS. Most of us military spouses have probably gone through similar depressing job-searches. But after two years of unemployment, here I am, back in the job market and gainfully employed. This time, however, I have a whole new appreciation for what it takes to land that next job. The following is a short list of what I learned during my latest employment drought.
The first thing every military spouse needs when planning his or her career is patience. Patience, patience, patience. We must understand that our career trajectories won't be as quick, or logical as our civilian counterparts. And that's OK. As long as we understand where we want to be at the end of our working life, taking a step backwards now and then isn't a big deal as long as it moves us further forward down the line. Remember, our life situations can change rapidly, so we don't have to find that "perfect" job today since we probably won't be able to keep it anyway. Focus on building your resume so that when your spouse does decide to retire, you will have a great resume and lot's of experience to land that "perfect"job.
---
Share on social media
Macho Spouse uses AddThis share buttons so you can easily share your favorite content from this site to your Facebook, Twitter, and more.
To share this on social media, click on the share icons. You will be prompted to connect your social media account if you have not already.
Thank you for sharing!
---
Comments