---
Like, Comment, Share
Military Spouse Scholarships
Image: – – Macho Spouse
The Military Spouse Education Initiative (MSEI) has done an incredible job of compiling a list of Spouse Clubs & private organizations who are, or will be, offering scholarships for spouses & kids. There are over 40 locations that represent over 20 states, please follow the link to learn more.
http://www.milspouseeducation.org/scholarships
Below is the basic list, click on the MSEI link above to find more information on each opportunity.
Maxwell-Gunter AFB OSC Club Alabama 02/28/14
Elmendorf Officers' Spouses' Club Alaska 02/20/14
Air Force Officers' Wives' Club of DC Any 03/03/14
Ft Huachuca Arizona 03/08/14
Beale Officers' Spouse Club California 03/10/14
Camp Pendleton California 02/28/14
MCAS Miramar California Not listed
Monterrey OSC California 04/15/14
NOSC (Washington DC) DC 04/01/14
Dover Delaware 02/28/14
Fort Benning Georgia Not listed
Fort Gordon Georgia Not listed Click
Hickam Officers' Spouses' Club Hawaii 03/10/14
Scott OSC Illinois 03/01/14
Aviano OSC (Italy) Italy CLOSED
Fort Campbell ESC Kentucky
Fort Campbell OSC Kentucky 03/01/14
Fort Meade Maryland 04/01/14
Keesler AFB (Mississippi) Mississippi
Offutt AFB Nebraska 03/08/14
Association of Bragg North Carolina 03/15/14
Camp Lejeune North Carolina 03/01/14
MCAS Cherry Point North Carolina 03/15/14
MCAS New River OSC North Carolina 03/15/14
Minot Enlisted Spouse Club North Dakota 04/01/14
Wright Patterson OSC Scholarship (Ohio) Ohio
Tinker OSC Oklahoma 02/14/14
Dyess Air Force Base Spouses' Club Texas 03/07/14
Fort Bliss Texas 04/04/14
Fort Hood Texas 03/05/14
Fort Houston Texas 02/28/14
Belvoir Enlisted Spouse Club (VA) Virginia
Langley OSC Virginia 03/01/14
Quantico Officers' Spouses' Organization Virginia 02/28/14
JBLM Washington 03/26/14
FE Warren Wyoming 03/07/14
Naval Helicopter Association (Navy, Marine, Coast Guard)
Wings Over America Scholarship Foundation 03/01/14
---
See also...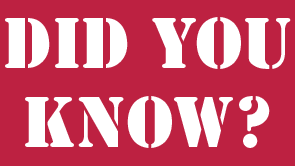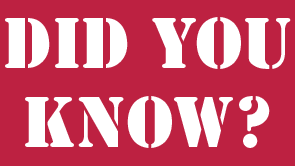 We have all heard of the benefit of a good healthy diet. Included is the surge of Greek Yoghurt and all of the fabulous flavors that they have come up with. But did you know that 1 particular flavor should be avoided from our servicemembers diet?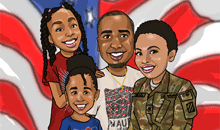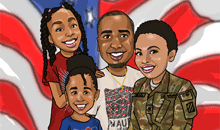 During this time of war, in addition to the regular attacks on our troops by enemy forces, there have also been other types of attacks. These "green on blue" attacks are "friendly" forces killing our troops. In 2011, there were 35 instances. In 2012 so far, there have been 51. These things get quite a bit of media coverage due to the loss of life as a direct result.
Something that concerns me just as much, if not more than "green on blue" attacks, is the threat that wears the same uniform as my wife. Sexual harassment and assault are a big problem within the military. Men and women are victimized by their comrades. As a Army civilian employee, I have to attend the Sexual Harassment/Assault Response and Prevention program, along with the Soldiers. It is saddening to hear the stories of those that have been attacked by people they trusted with their lives.
---
Share on social media
Macho Spouse uses AddThis share buttons so you can easily share your favorite content from this site to your Facebook, Twitter, and more.
To share this on social media, click on the share icons. You will be prompted to connect your social media account if you have not already.
Thank you for sharing!
---
Comments