Military Spouse Magazine Looking for Male Military Spouse Photos
Image: – – Macho Spouse
Another chance for male spouses to be represented. Who has some beer-drinking, wing-eating, game watching pictures to send Military Spouse Magazine?
Male Military Spouses: Do you have photos of you interacting with other military spouses? Are you willing to share them so that the content on baseguide can represent all military spouses? Please email them to me at erin@milspouse.com Thank you! - ERin, MSM
See also...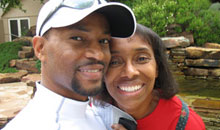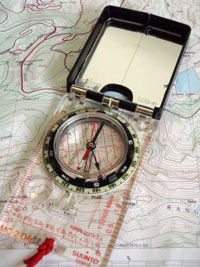 Hey! Does anyone have a marriage map that I can borrow? Better yet, does anyone have a military marriage map that I can borrow? (I could sure use a military marriage compass, too, if you have one. But I don't want to press my luck by asking for too much at once. So, I'll wait on the compass.)
I tried "googling" (yeah, that's a word) "marriage map" but Google kept giving me links to "wedding map" instead. Thanks Google, but I don't want to know how to get to Don and Susan's wedding! I want a map that I can use to help my wife and I get to that Happy Marriage Wonderland place that I have been hearing about since we have been married!
Still don't know what a marriage map is? Don't worry, I think Google is still trying to figure that one out, too.
Seriously, though, I am looking for a military marriage map that my wife and I can use to figure out exactly where we are and navigate to exactly where we want to be in our military marriage. Do you have one?
One of the first things I learned from interviewing male military spouses who have successful marriages is that they all talk with their wives. I'm not referring to common daily small talk, but actual deep communication about their feelings, desires, and fears. The stuff that can make most men squirm; talk of love, dreams, hope, and sometimes about what just happened on the Bachelor are all conversations these guys aren't afraid to tackle.
This video is the first in a multi-part series on communication that features Scott Stanley, PhD. University of Denver, and male spouses from across the nation sharing insight into why it's important for military families to practice good communication skills.
(Interviews with Scott Stanley, PhD., Patrick Donaldson, Glen Mixon, Francis Guerrero, Bill Keller, and Jeremy Hilton.)