---
Like, Comment, Share
Military Spouse Connections Looking for Military Spouse Entrepreneur
Image: – – Macho Spouse
For those of you in or near Colorado Springs, Colorado, Military Spouse Connections is looking for a military spouse entrepreneur for their upcoming event.
From Military Spouse Connections:
Attention military spouses in the Colorado Springs area. We love entrepreneurs and are looking for a military spouse entrepreneur to come speak at our event in Colorado Springs on 23 May. If you are a military spouse who has a start-up business that would like to share their business with us and others contact us! You will be able to speak as well as have a table at the event.
If interested send an email to snelson@militaryspouseconnection.org.
Till Next Time…Let's Stay Inspired
Military Spouse Connections (MSC) is a business dedicated to providing resources to help military spouses obtain great careers. We focus on providing companies with qualified candidates for personnel staffing. MSC partners with employers, who are dedicated to supplying employment opportunities for military spouses including home-based businesses. MSC also partners with 'military friendly' schools in making the educational goal for military spouses a reality. MSC is committed to providing a better quality of life for military families throughout our great nation.
MSC Goals:
To provide military spouses with great opportunities to network and learn in their community
To assist spouses with market themselves in career endeavors
To educate fellow military spouses and others through various programs
To provide business opportunities with flexible jobs that allow spouses to be their own boss
To encourage spouses to make a difference in their respective community
To help improve the quality of live for themselves and others
To recommend education resources and opportunities
To share contacts and local resources
To support newly relocated spouses to assimilate into the community

MSC provides resources to help build successful income-generating businesses that allow spouses to contribute to their household financially. They accomplish their goals through the production of special events designed to educate and empower spouses on how to develop lucrative, business opportunities. These are not your typical career expos. They provide a variety of platforms for disseminating information in an environment that fosters a "positive, can do" attitude!
---
See also...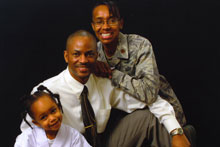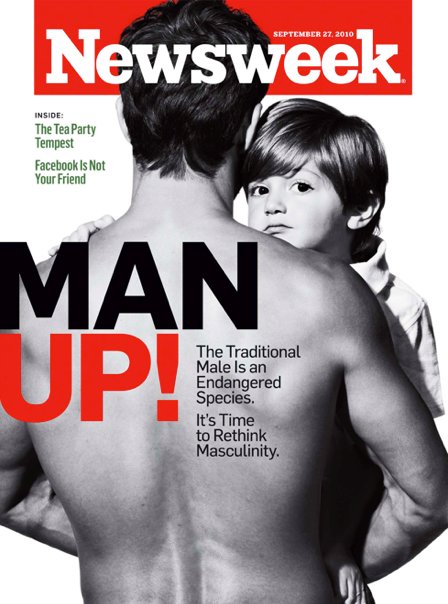 Now that I'm a SAHD (Stay-At-Home-Dad), I'm taking the time to reflect on my journey by doing a little writing. As a male military spouse of a female active duty US Air Force officer, my approach to this "SAHD Life" is with the same basic question I have for making it through just about all of my experiences - "How do I do this?" I hope my attempts to share my answers to this question help at least one person out there.
Here's a post from my blog about The Power of Being Present in a child's life. This power is shared by moms and dads and it has been very helpful for me to remember this fact, especially when I can't see my efforts as a male military spouse and SAHD amounting to much.
(I like that Newsweek cover and the idea that it is time to rethink what it means to be masculine. However, I don't agree with all points in the original article. At Macho Spouse, here is part of our effort to help people rethink masculinity.)
Judging from a lot of online discussions that I have read, it appears that there is still a novelty effect when it comes to dads staying home and being the primary caregiver for the kid(s) and taking care of the house. At the same time, I am seeing more Stay-At-Home-Dads (like myself) becoming more of a presence online.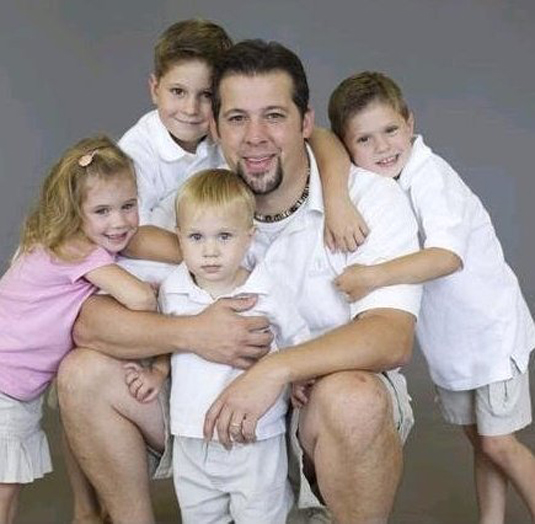 The last several weeks have been non stop for our family. There have been trips, sports events, family visits, etc. It seems like there is a never ending stream of things to do and places to be. I find it hard to imagine a stretch of more than a few days where we have nothing planned. Take this week, for example. Yesterday, my oldest had a football game, while at the same time our battalion (for which I play) was in the championships of the base racquetball league. Somehow, my wife and I managed to cover down on both, all the while dragging three other kids along for the ride. Tonight is not much different. The battalion has its Halloween party while my oldest is again at a football event (this time playing in the band). Add to that our martial arts class (which I teach). I can envision my head hitting the pillow tonight and my eyes closing quickly afterwards. And this isn't the last of it this week. Friday night there is a school Fall Festival while one of the kids has to be out of town at a different school event. At least the price of gas is going down...
For the rest of the story, visit Tim's blog at: http://armyspouseami.blogspot.com/2013/10/the-busy-life-of-army-family.html
About the Author: Tim currently lives in San Angelo, TX and is a stay at home dad raising four beautiful children. He is the proud spouse of an Army Lieutenant Colonel who does his best to keep up with the kids and all of their activities. He enjoys playing the bass and the occasional bass guitar building project. You can follow him on twitter if you so desire...@ArmySpouse007.
---
Share on social media
Macho Spouse uses AddThis share buttons so you can easily share your favorite content from this site to your Facebook, Twitter, and more.
To share this on social media, click on the share icons. You will be prompted to connect your social media account if you have not already.
Thank you for sharing!
---
Comments