---
Like, Comment, Share
Macho Money Definitions - What Is A CD?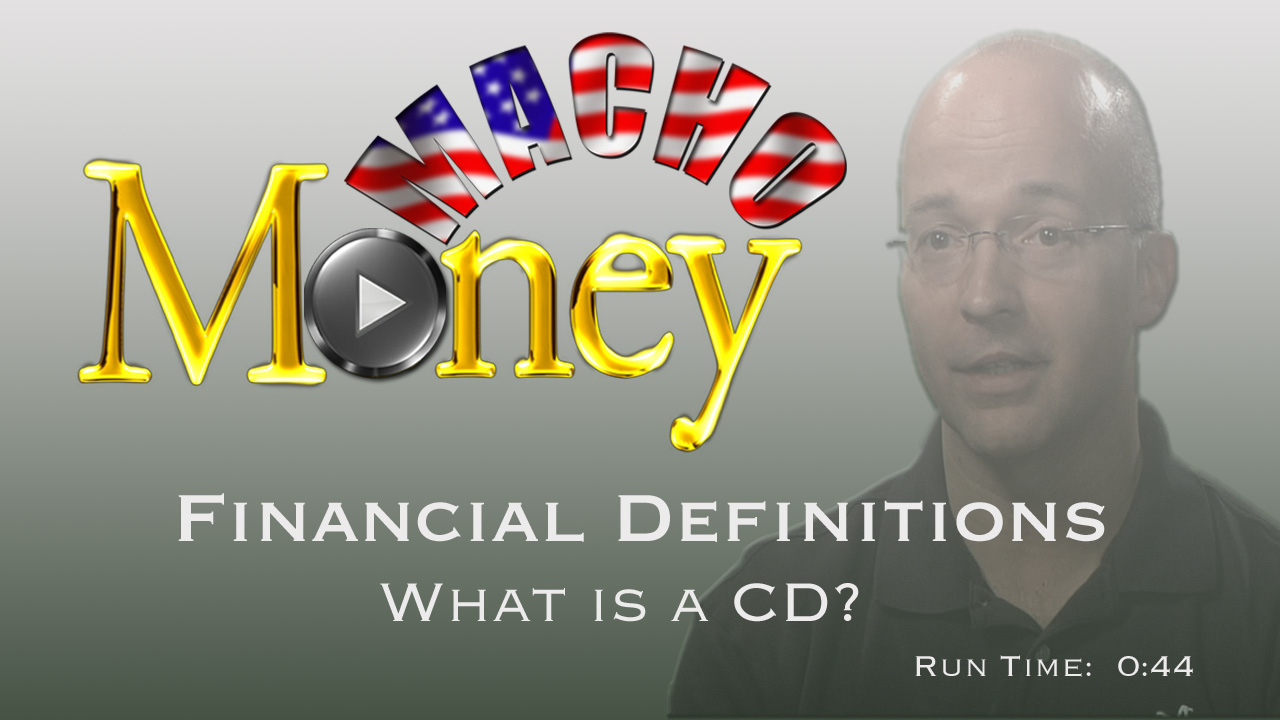 Image: – – Macho Spouse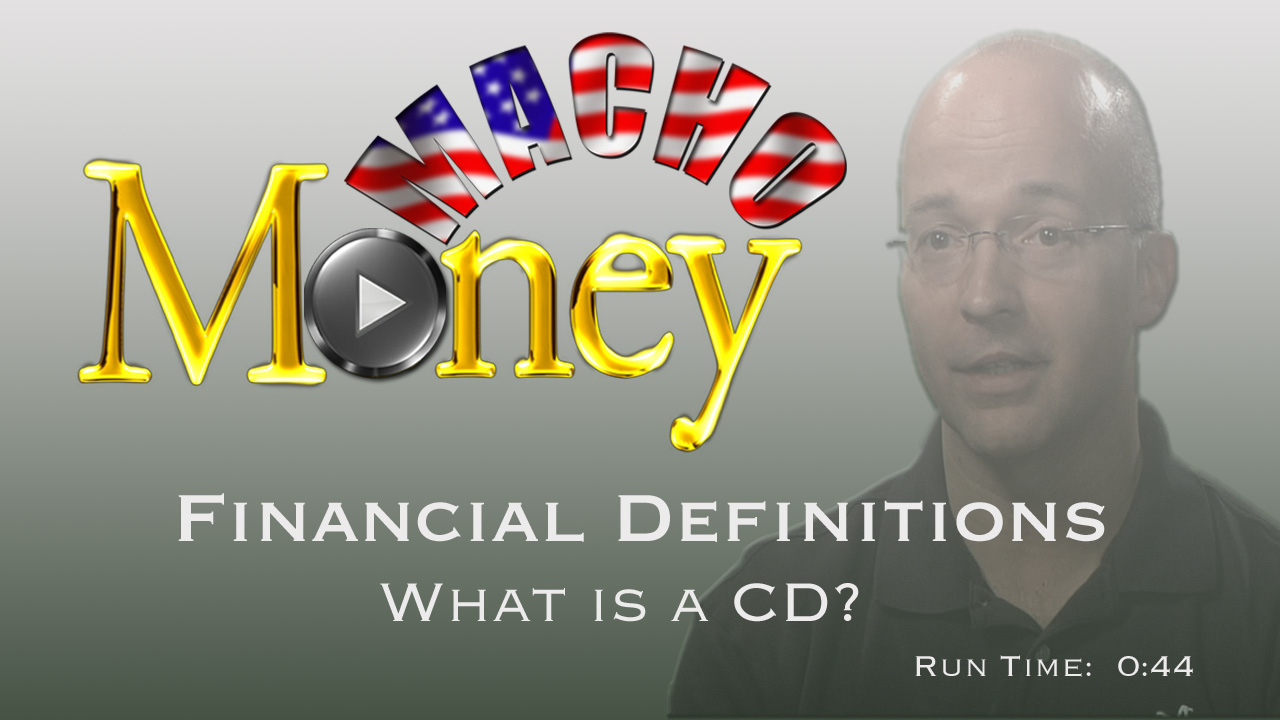 If you hear someone use the letters "CD," they are abbreviating the term "certificate of deposit." And according to Investopedia, a CD is A savings certificate entitling the bearer to receive interest. A CD bears a maturity date, a specified fixed interest rate and can be issued in any denomination. CDs are generally issued by commercial banks and are insured by the FDIC. The term of a CD generally ranges from one month to five years.
It can get a bit confusing, but for a more clear explanation with examples, click on the video and listen to Scott Halliwell from USAA.
---
See also...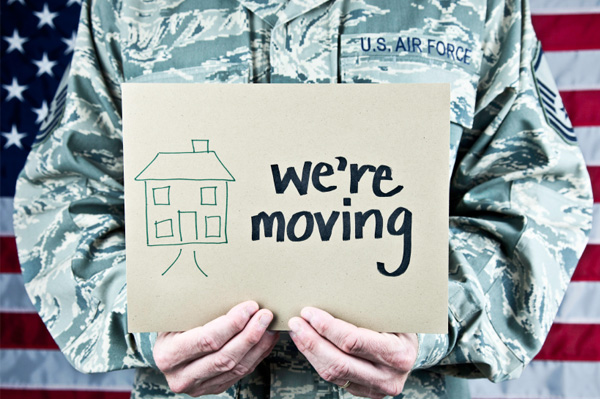 As a military spouse, there are many acronyms you will hear and use. PCS is one of thos acronyms. The short answer is that PCS = move. Here's a more detailed answer...


[These aren't real questions that avid readers have sent in, yearning for my sage advice. I'm just paraphrasing some discussions I've had about money with family, friends, and co-workers]
I just changed jobs. Should I leave my 401(k) with my old employer, or roll it over to my new employer's 401(k) plan?
No.
You shouldn't do either. You should rollover your old 401(k) into an IRA with low-cost mutual funds, like Vanguard. There are 2 main problems with 401(k) accounts in general:
---
Share on social media
Macho Spouse uses AddThis share buttons so you can easily share your favorite content from this site to your Facebook, Twitter, and more.
To share this on social media, click on the share icons. You will be prompted to connect your social media account if you have not already.
Thank you for sharing!
---
Comments