---
Like, Comment, Share
Get in the Game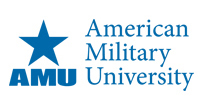 Image: – – Macho Spouse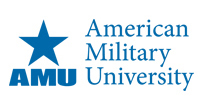 By John Aldrich, AVP, Military Relations at American Military University
Movember, the grass roots movement to raise awareness about men's health issues is nearly complete, and for those of you who are growing a mustache to show support for the cause, I salute you. For those who didn't participate or weren't aware of Movember, there is always next November.
Just like the mustaches of the Men of Movember, male military spouses come in all shapes and sizes. Some are stay-at-home dads, some run businesses from home, and others balance careers outside the home and taking care of the family.
My wife retired more than two years ago after a 30 year naval career. During her time on active duty, my own experiences as a military spouse probably weren't much different than yours are today. We moved to over nine duty stations and raised two military brats. I held numerous careers, even doing a stint as "Mr. Mom" not too long after Michael Keaton popularized the role.
Cutting edge? Not really. Just like many military spouses, I fell into it. One day I went from playing sailor to playing with Chelsea on the playground.
Most male spouses are happy just letting the thought that they are a military spouse slip under the radar. There isn't one male military spouse whose career identity hasn't been mistaken for their wife's career at one time or another. Even today, it is inevitable.
As my wife's career progressed, so too did the requests to become more involved in her military career. Like you, it was challenging enough managing my own career. At some point though, you have to decide whether you want to get in the game or to stay on the side lines.
A military spouse friend of mine once described being involved in her spouse's career like this: At one duty station, you are in the driver's seat and completely involved. At the next duty station, you are the passenger, only helping out when needed. At yet another duty station, you are firmly in the backseat of the car, not participating at all. Her analogy seemed fitting for the rhythm that goes with permanent change of station assignments and the life of a military spouse.
Throughout most of my wife's career, I sat on the sidelines. Toward the end of her career, however, I was asked by Pacific Fleet to be the chair for the annual Joint Spouse Conference in Hawaii. I had no idea what the Joint Spouse Conference was all about, but several of the flag officer spouses convinced me that as a male spouse I would make history by chairing this event. Before I knew it, I was the chair of a group of 23 women, all of whom were wondering what I was doing playing in their playground.
I have to admit that after my first meeting, I was having doubts myself. Over the course of a full year of planning, the conference was a success, I survived, and I am still Facebook friends with several board members.
I share my experience to encourage you to not wait as long as I did to get in the game. You married someone who is in the military, so you might as well step up to the plate and get involved. Nobody says that you have to join the local spouses group. Spouse groups aren't for everyone, but there are numerous places where you can contribute to mission readiness. Whether it is getting involved at the command level, volunteering at the local school, or simply helping a fellow spouse in need, we can all contribute something.
Who knows? You might even consider organizing your own Movember campaign next November for the male military spouses in your community.
About the Author
John Aldrich is the associate vice president for Military Relations at American Military University (AMU). Prior to joining AMU, he served as an education services specialist for Marine Corps Base Twenty-Nine Palms California; director of career services and job placement at the Technical College of the Lowcountry, Beaufort South Carolina; education services specialist for Navy College Programs, Sicily, Italy; and academic advisor for undecided students and student athletes at the University of Rhode Island. Aldrich also served as a Naval Hospital Corpsman, Fleet Marine Forces. He earned a Bachelor of Science in Human Sciences and Services and a Master of Science in College Student Personnel from the University of Rhode Island. He is married to Captain Dianne DeVoll Aldrich, USN (RET). John enjoys any outdoor activity, cooking, and making furniture.
---
See also...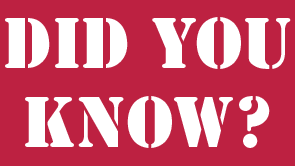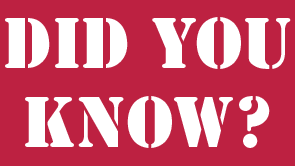 Did you know that there are virtual career fairs held that allow you to meet and interact with recruiters from the comfort of your own home? Check out this press release from Veteran Recruiting Services about an upcoming virtual career fair for military spouses.
PHILADELPHIA, May 7, 2013 -- /PRNewswire-iReach/ -- Veteran Recruiting Services, the recognized leader of virtual career fairs for the military community is pleased to host the Military Spouse Appreciation Day Virtual Career Fair in support of the White House Joining Forces Initiative on May 10th.
Military Spouses from all over the world with have an opportunity to meet and interact live with recruiters in the virtual career fair, and from the comfort and convenience of their home or office. Each employer will have a virtual booth that will provide everything the spouse will need to consider when looking at their next career choice.
Thirty of America's leading employers will participate including: 24 Hour Fitness, Aetna, Airgas, Citi, Comerica Bank, Convergys, DaVita, DialAmerica, DISH, Exelon, Graybar, Intercontinental Hotels Group, Lowe's, Military Spouse Employment Partnership, Nordstrom, Penske, Pfizer, Progressive, Sears Holdings Corporation, The Mission Continues, Travelers, TSA, USAA, Union Pacific Railroad, Verizon, Volt, Walgreens, Waste Management, Wells Fargo, and Xerox.
Military Spouse Appreciation Day
Friday, May 10th
1:00 pm – 3:00 pm
Join us for a great event exclusively for Military Spouses, and be entered to win some great prizes such as;
$50 Visa gift cards every 30 minutes
$200 Coach gift card
iPad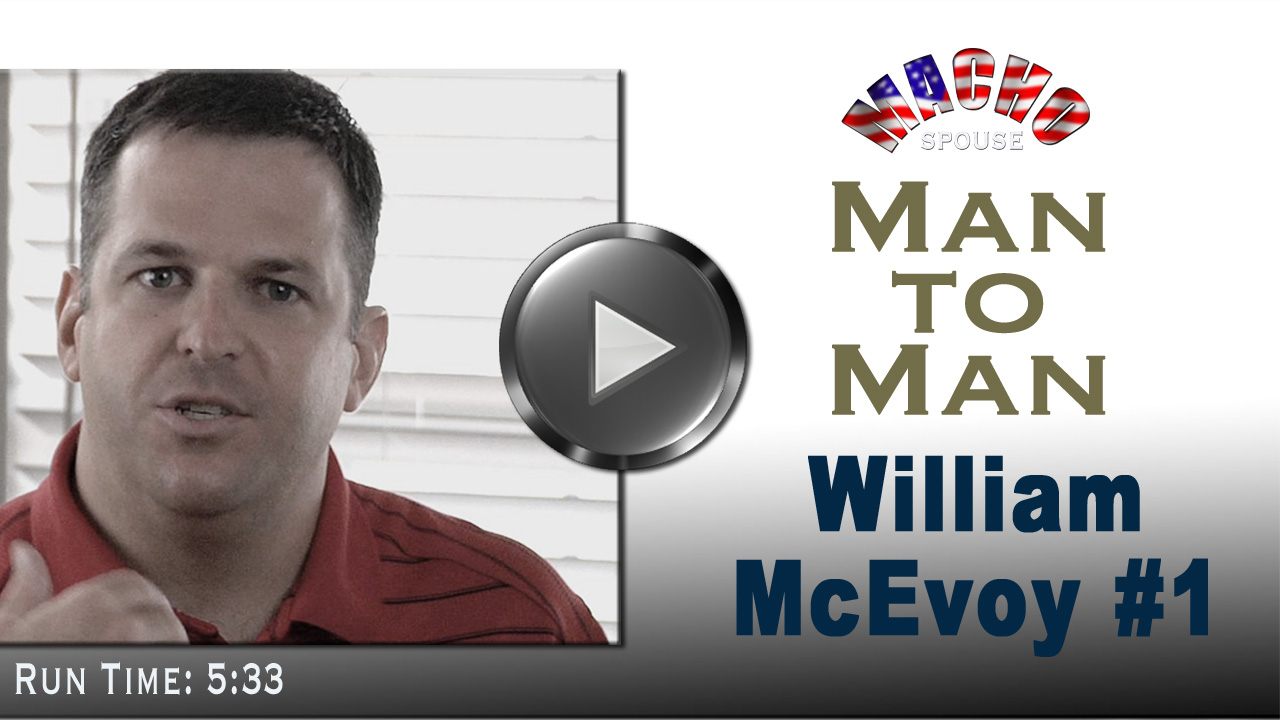 This is the first video in a two-part series featuring Air Force spouse William McEvoy. William and his wife have been married for over three years, but have been a serious couple for about nine. Get to know William and learn what created his depression as he speaks openly about a difficult career arc and a strong desire to be a contributing partner within his marriage. Male military spouses and stay-at-home-dads of all ages and experiences may relate to William's story.
---
Share on social media
Macho Spouse uses AddThis share buttons so you can easily share your favorite content from this site to your Facebook, Twitter, and more.
To share this on social media, click on the share icons. You will be prompted to connect your social media account if you have not already.
Thank you for sharing!
---
Comments