---
Like, Comment, Share
Does anyone have a Military Marriage Map that I can borrow?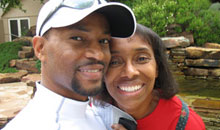 Image: – healthy marriage, healthy, marriage, Military Marriage Map, male military spouse, military marriage, military lifestyle, military, divorce, Taurus James – Macho Spouse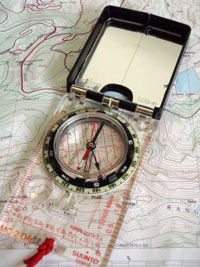 Hey! Does anyone have a marriage map that I can borrow? Better yet, does anyone have a military marriage map that I can borrow? (I could sure use a military marriage compass, too, if you have one. But I don't want to press my luck by asking for too much at once. So, I'll wait on the compass.)
I tried "googling" (yeah, that's a word) "marriage map" but Google kept giving me links to "wedding map" instead. Thanks Google, but I don't want to know how to get to Don and Susan's wedding! I want a map that I can use to help my wife and I get to that Happy Marriage Wonderland place that I have been hearing about since we have been married!
Still don't know what a marriage map is? Don't worry, I think Google is still trying to figure that one out, too.
Seriously, though, I am looking for a military marriage map that my wife and I can use to figure out exactly where we are and navigate to exactly where we want to be in our military marriage. Do you have one?
While learning land navigation during the "evasion" part of Academy SERE (Survival, Evasion, Resistance, Escape) training, it was important to know where I was on a map. Knowing where my destination was on a map was also important, but knowing my location was vital in order to figure out how to get to my destination. Getting lost was no fun in SERE training, but getting lost in my marriage is no fun either.
Why I am looking for a marriage map
A whole lot of folks have successfully navigated their marraiges to the Happy Marriage Wonderland place. I figure that someone must have drawn out a map to show other married folks how to get there, too. Likewise, I figure that since there are a whole lot of married military folks who have successfully navigated their marriages through twenty plus years, at least one couple left us married military folks a map. Is my figuring wrong? (What? There is no Happy Marriage Wonderland place? No map either?!)
All joking aside, we need a map. It doesn't matter if you're a male military spouse, female military spouse, or just spouse, you need a way to navigate your marriage to your desired destination. While Happy Marriage Wonderland place is not a real destination, divorce is. From what I have seen, people don't get married with divorce as their desired destination, but married people do end up there quite a bit. I think it is as simple as they got lost.
Think about it for a second. You're married and you don't know where you are in your marriage, you don't have a real destination for your marriage, and you don't even have a frickin' marriage map! You're lost! How long do you think your marriage can survive being lost before it dies?
Okay, solution time.
Let's draw some maps, people! I'm not the first to say it. Thomas Litchford said we need some maps over a year ago. He has some other great points about the needs of struggling male military spouses.
Macho Spouse is here as a way for male military spouses, who have successfully navigated their marriages, to draw some marriage maps for other male military spouses. Not only can male military spouses connect through the Macho Spouse website, they can also lay out routes, courses, navigation, step-by-step for other male military spouses to follow to avoid getting lost in marriage and the military lifestyle. But the Macho Spouse website is only a tool.
We need more civilian male military spouses succeeding in military marriage with 10, 15 and 20+ years in to sign up and contribute what worked for them, what steps they took to make it to where they are now. We need more active duty wives of these men to contribute their perspectives on how they have made it this far without getting lost and divorced.
You may not have a military marriage map that we can borrow, but lend us a few minutes of your time and a few steps from your path. Your contributions can help us draw up some detailed maps, not only for military marriages, but for all other aspects of the military lifestyle. Your contribution just might be all someone needs to avoid getting lost.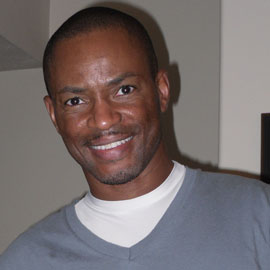 Taurus James is the 2016 Armed Forces Insurance Military Spouse of the Year from Wright Patterson Air Force Base. Taurus is a 20-year civilian male military spouse and stay-at-home-dad. He is also a minister and composer of Moody instruMental Music. Taurus is a professional IT Consultant and Web Developer, and he built and maintains the Machospouse.com website for free. Find out more about Taurus through his blog:
"Faithwalk Music: Faith, Music and Life of a Moody instruMental Musician"
---
See also...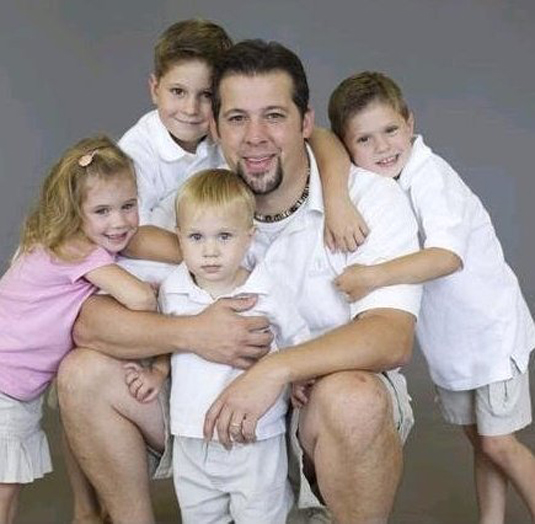 The last several weeks have been non stop for our family. There have been trips, sports events, family visits, etc. It seems like there is a never ending stream of things to do and places to be. I find it hard to imagine a stretch of more than a few days where we have nothing planned. Take this week, for example. Yesterday, my oldest had a football game, while at the same time our battalion (for which I play) was in the championships of the base racquetball league. Somehow, my wife and I managed to cover down on both, all the while dragging three other kids along for the ride. Tonight is not much different. The battalion has its Halloween party while my oldest is again at a football event (this time playing in the band). Add to that our martial arts class (which I teach). I can envision my head hitting the pillow tonight and my eyes closing quickly afterwards. And this isn't the last of it this week. Friday night there is a school Fall Festival while one of the kids has to be out of town at a different school event. At least the price of gas is going down...
For the rest of the story, visit Tim's blog at: http://armyspouseami.blogspot.com/2013/10/the-busy-life-of-army-family.html
About the Author: Tim currently lives in San Angelo, TX and is a stay at home dad raising four beautiful children. He is the proud spouse of an Army Lieutenant Colonel who does his best to keep up with the kids and all of their activities. He enjoys playing the bass and the occasional bass guitar building project. You can follow him on twitter if you so desire...@ArmySpouse007.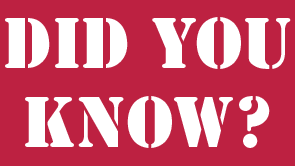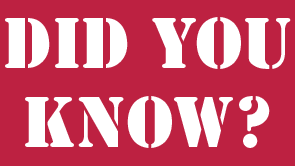 Military Base Firearm Laws can be confusing, especially when you end up living at two different military bases within one year like I did. I own several firearms and the first time I encountered military base firearm laws was during the PCS move when the movers asked me if my firearms were registered on the base. My response..."Huh?"
This incident took place when we had to move from the Pentagon to Maxwell AFB for my wife to go to school. I was already a male military spouse for more than 10 years, but I had never thought about or encountered military base firearm laws. An interesting point to note here is that in my entire time as a male military spouse, we have lived on base once. While this may have had something to do with my not encountering the military base firearm laws before this PCS move, it had nothing to do with my ignorance of the laws.
---
Share on social media
Macho Spouse uses AddThis share buttons so you can easily share your favorite content from this site to your Facebook, Twitter, and more.
To share this on social media, click on the share icons. You will be prompted to connect your social media account if you have not already.
Thank you for sharing!
---
Comments