---
Like, Comment, Share
Any Male Chefs Need Gender-Neutral Easy-Bake Oven?
Image: – – Macho Spouse
Apparently it took a 13 year old girl to stand-up for male chefs everywhere. We know quite a few guys who can cook a mean dinner and are proud of it!
Gender-Neutral Easy-Bake Oven?
 
Hasbro Responds to 13-year-old Petitioner with New Design
 
shine.yahoo.com
 
After meeting with 13-year-old McKenna Pope, whose petition asking for a gender-neutral
Easy-Bake Oven
for her little brother garnered more than 40,000 signatures and was backed by celebrity chefs, Hasbro on Monday announced that they would make a black-and-silver version to appeal to both boys and girls.
---
See also...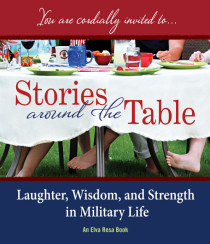 (St. Paul, MN)—Award-winning independent publisher Elva Resa Publishing is pleased to announce the October 2014 release of Stories Around the Table: Laughter, Wisdom, and Strength in Military Life, a collection of personal stories from more than forty military family writers, including spouses, parents, children, and service members. (make sure you check out the list of authors guys...a few of us are represented in this group!)
From poignant to practical, tragic to humorous, these candid conversations shed heartfelt insight on many aspects of military life. Some subjects, such as deployment, reunion, combat injury, post-traumatic stress, and frequent moves, specifically reflect the military lifestyle. Writers also explore topics common to both military and civilian families, including marriage, education, parenting, friendship, faith, finances, depression, infertility, and grief, and how military life influences the experience.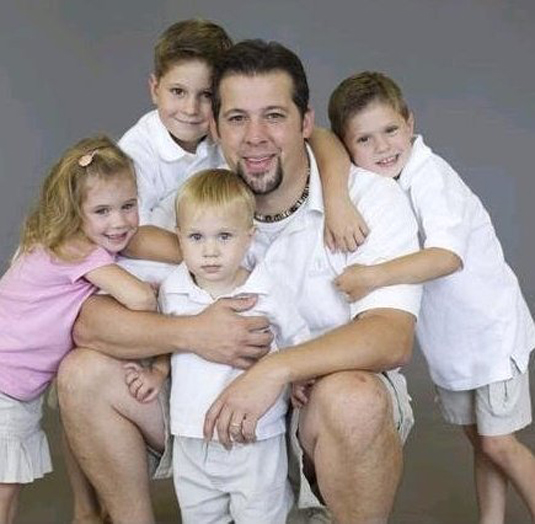 The last several weeks have been non stop for our family. There have been trips, sports events, family visits, etc. It seems like there is a never ending stream of things to do and places to be. I find it hard to imagine a stretch of more than a few days where we have nothing planned. Take this week, for example. Yesterday, my oldest had a football game, while at the same time our battalion (for which I play) was in the championships of the base racquetball league. Somehow, my wife and I managed to cover down on both, all the while dragging three other kids along for the ride. Tonight is not much different. The battalion has its Halloween party while my oldest is again at a football event (this time playing in the band). Add to that our martial arts class (which I teach). I can envision my head hitting the pillow tonight and my eyes closing quickly afterwards. And this isn't the last of it this week. Friday night there is a school Fall Festival while one of the kids has to be out of town at a different school event. At least the price of gas is going down...
For the rest of the story, visit Tim's blog at: http://armyspouseami.blogspot.com/2013/10/the-busy-life-of-army-family.html
About the Author: Tim currently lives in San Angelo, TX and is a stay at home dad raising four beautiful children. He is the proud spouse of an Army Lieutenant Colonel who does his best to keep up with the kids and all of their activities. He enjoys playing the bass and the occasional bass guitar building project. You can follow him on twitter if you so desire...@ArmySpouse007.
---
Share on social media
Macho Spouse uses AddThis share buttons so you can easily share your favorite content from this site to your Facebook, Twitter, and more.
To share this on social media, click on the share icons. You will be prompted to connect your social media account if you have not already.
Thank you for sharing!
---
Comments