---
Like, Comment, Share
Active-Duty Dad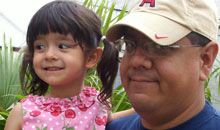 Image: – – Macho Spouse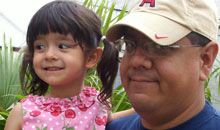 If we string Webster Dictionary's definitions of "active," "duty," and "dad" together we get "active dad dutifully taking care of his child(ren).
All too often I find myself watching dads who are disengaged with their children. I'll give them the benefit of the doubt that there may be extenuating circumstances that I cannot see. The Dad may be tired, just come off a long shift of work, not feeling good, or just plain needs a break. I can understand that and I've been there too. By the same token we still need to be active in the rearing of our kids. Taking the time to be the example of how to interact with the world. We need to put the cell phones down, stop checking Facebook or emails. I'll also take into account the physical limitations placed on folks too. We may not be as flexible in movement as we once were, but we can still try.
Being an"Active Duty Dad" starts by getting involved with what our kids enjoy. Participating with our kids in stuff like sports, the arts, school activities, church, and other activities, shows our children that we support what they're doing while preparing our kids for the real world. My Mom went to a couple of my marching band shows in high school and college. She didn't make every event, but she did what she could with what she knew as a parent. I think that's maybe a reason why I'm such a big supporter of my daughter and of the kids I work with today. My mother taught me that we have to be the biggest cheerleaders for our kids.
Why is this important? Why do we have to be "active duty dads?"
Because children need role models. Who better a role model than their dad? Our positive influence has the ability to set the course of how our children will interact with the world from a very early age. Children also need teachers, both in and out of the classroom. Humans learn by asking questions and our children ask a lot of questions, so we need to be there to answer them...even if they make us uncomfortable or we don't know the answer. And here is another opportunity to be an "active duty dad,"because what better way to spend time with your child than to look for those answers together. When our children get hurt, emotionally or physically, a sense of emotional security can be forged when we show up with the hugs, kisses and bandages (if needed). One of my favorite reasons for being active in my daughter's interests is for the encouragement I can give her, I know that my encouragement will go a long way in her life. I encourage her every chance I get, even if her activity is something I personally cannot do. Her dance classes are a perfect example. I have two left feet, can't dance to save my life (hey, I'm a musician, not a dancer!), but I'm always there to encourage and cheer her on!
I think I could go on forever with examples of how to be an "active duty dad,"but those details are for you to figure out. Our best plan is to be as active and supportive in our children's lives as possible, because it's up to us to prepare them for life after us. If I can give my daughter the best I've got, then I think she will be able to do the same for herself and those that pass through her life.
(About the author: Everett is a male military spouse, stay-at-home-dad, and Macho Spouse contributor. His wife is active-duty Navy currently stationed out of Jacksonville, FL.)
---
See also...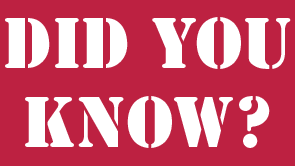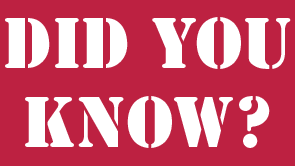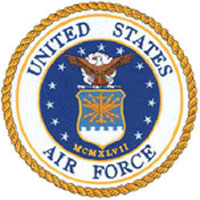 Did you know that the USAF Services website has a section devoted to spouses?
The Spouse Support portion of the site is designed to provide Air Force spouses information on resources to help them adapt to Air Force Life. The site also has forums are available to registered users that are designed to allow for peer support to provide real perspectives on life in the Air Force.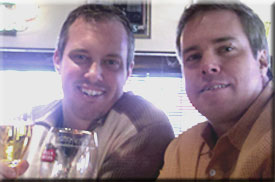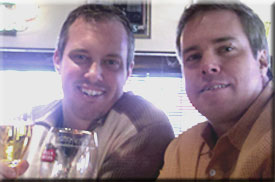 As our organization continues to grow and gains more attention from new people, I've learned that there is some confustion about our name. In fact, I have been asked multiple times if our name, "Macho Spouse," represented a sexist, homophobic point of view. My response to those questions is a simple, no. Actually, the initial response is laughter and surprise with a slight dash of sorrow. This perception is mostly my fault for not spending enough time explaining the meaning behind our name as we grow, leaving others to define "Macho Spouse" for us. I chose our name after careful thought, consideration, and research. I wanted a name that could illustrate our lifestyle while making people smile. I mean, if we can't have a laugh at some of the gender-reversed situations we find ourselves in, then we're taking life too seriously.

Macho Spouse represents a male spouse who has enough self-confidence in his masculinity to cook dinner, clean the house, wash the laundry, and take care of his children while his wife is away in combat. We don't care what your race, religion, sex, or sexual preference is, if you're a military spouse who lives with honor and commitment to your family, you're a Macho Spouse and are always welcome here.

I appreciate your time and support, please help us by joining our conversation...or buying a shirt! I hope this helps better explain who we are and what our name symbolizes. Now I must run along and kick something because I just learned my wife is deploying again.


Sincerely,

Chris Pape and the Macho Spouse Team
---
Share on social media
Macho Spouse uses AddThis share buttons so you can easily share your favorite content from this site to your Facebook, Twitter, and more.
To share this on social media, click on the share icons. You will be prompted to connect your social media account if you have not already.
Thank you for sharing!
---
Comments