---
Like, Comment, Share
30 Ways of Thanks Day #6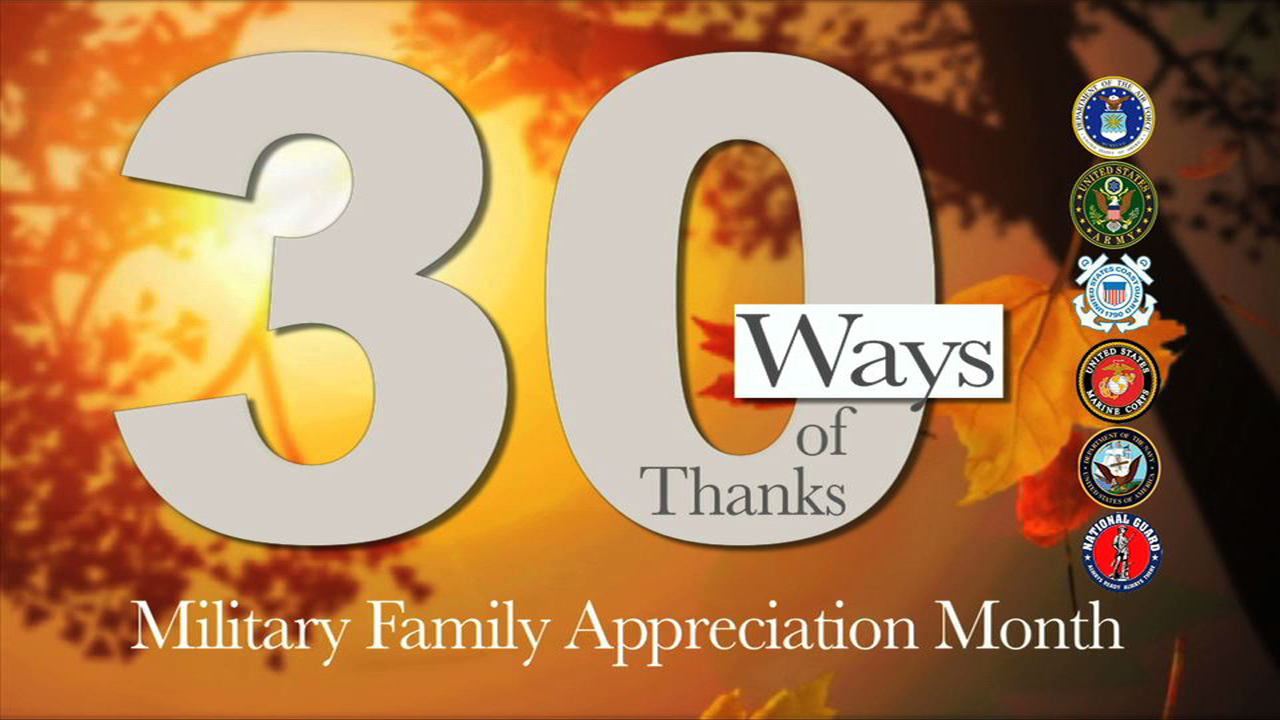 Image: – – Macho Spouse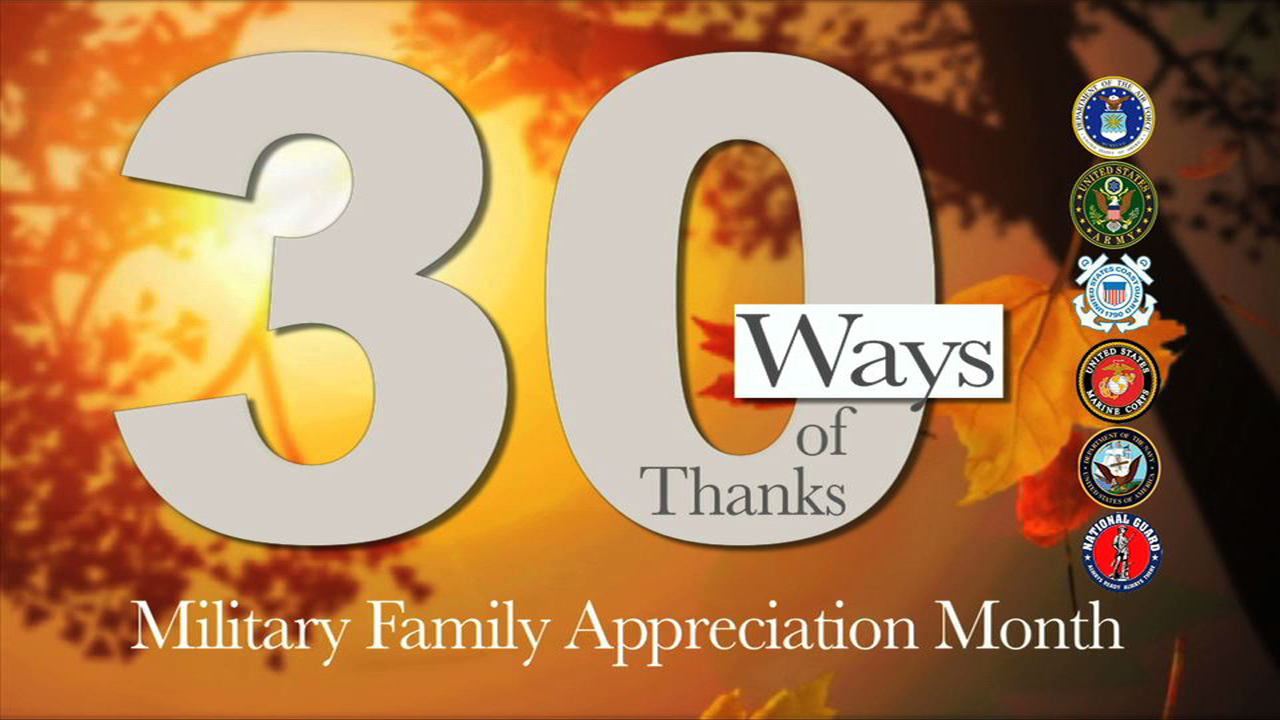 You don't have to know a military family to say "thank you!" A note of appreciation for a military family's sacrifice makes an impact whether you're a friend, a stranger, or an anonymous benefactor.
November is Military Families Appreciation Month, and the 2014 Armed Forces Insurance Branch Spouses of the Year (Branch SOYs) want to help everyone, everywhere participate in thanking and honoring military families.
Americans love our military, but many people don't quite know how best to express their gratitude. As National Guard Spouse of the Year Dr. Ingrid Herrera-Yee notes, "saying "thanks" to our military families is something that many want to do, but are at a loss as to how to do it –or in the case of Guard and Reserve, how to find us!"
So the Branch SOYs created #30Ways of Thanks to help. Each day in November, the Branch SOYs will release a video with an action item that people around the country can participate in virtually or locally, individually or in groups. Participants can hash tag #30Ways so that their messages, photos, or videos are spread far and wide. Hash tags #GratefulNation and #MilFamsRock can also be added as a short-hand way to say "You are amazing, military families!" Best of all, the entire #30Ways video collection will be stored on the Branch SOYs' YouTube channel so that it can be repeated in Novembers to come, or whenever someone is looking for a way to say "thank you" to military families.
---
See also...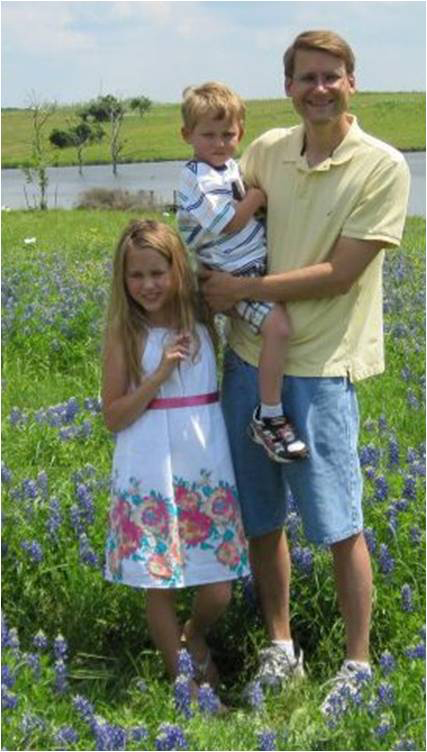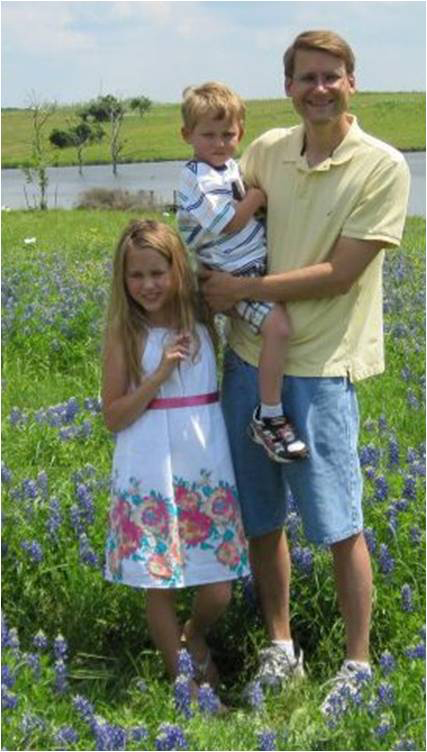 Not too long ago, a Facebook friend and fellow military spouse posted how much she missed living in the U.S. We had a three year overseas assignment several years ago, and so I could relate to this post. I remember missing "home" too.

Personally, our family had the opportunity to live in Germany for three years. We visited many wonderful countries and I would not trade that opportunity for anything, but we also missed Texas, our friends and family. Since we had a house on the economy, many times I would take our daughter to places like "The Kids Zone" (think "Chuck E. Cheese") and we enrolled her in activities on post, such as ballet and soccer. One of the biggest opportunities living overseas offered to us was for our daughter to enroll in German Kindergarten at age three. She had a great time and quickly picked up the language (but even with proactive efforts and good intentions, maintaining those skills in the US is very difficult).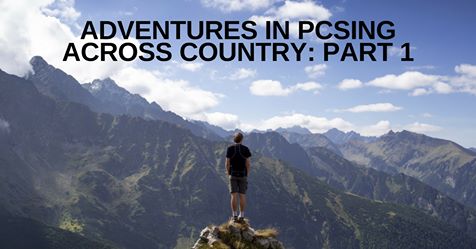 Aaahh...PCS season. How many of you can relate to Sean's "adventure?'
Military Spouse
"My wife never sees the house I have picked out for us until we arrive there with all our belongings. Right now, I am 3 for 3 and am going for 4 for 4."
---
Share on social media
Macho Spouse uses AddThis share buttons so you can easily share your favorite content from this site to your Facebook, Twitter, and more.
To share this on social media, click on the share icons. You will be prompted to connect your social media account if you have not already.
Thank you for sharing!
---
Comments